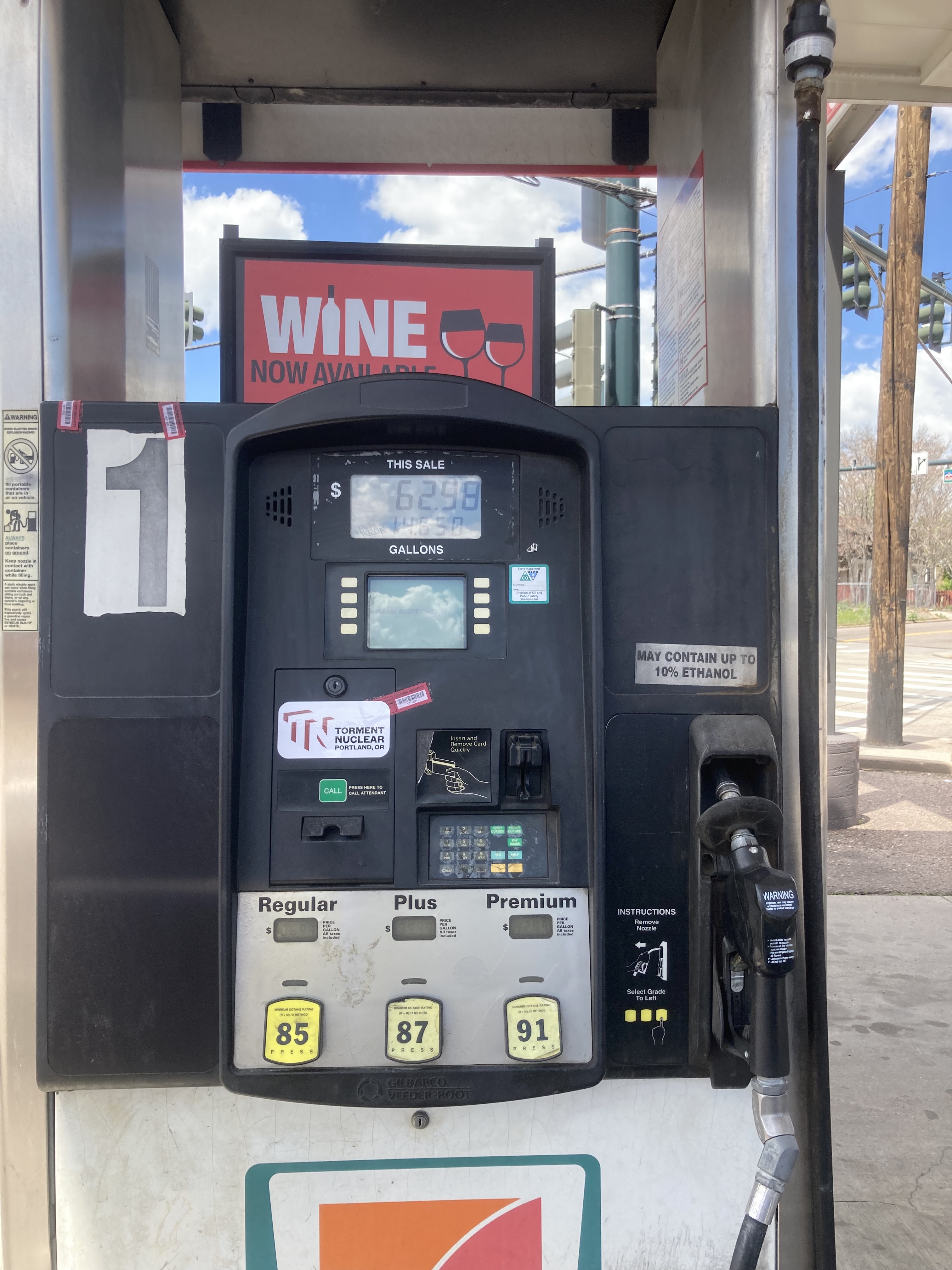 May contain up to 10% ethanol at Torment Nuclear. Another week, let's get into it.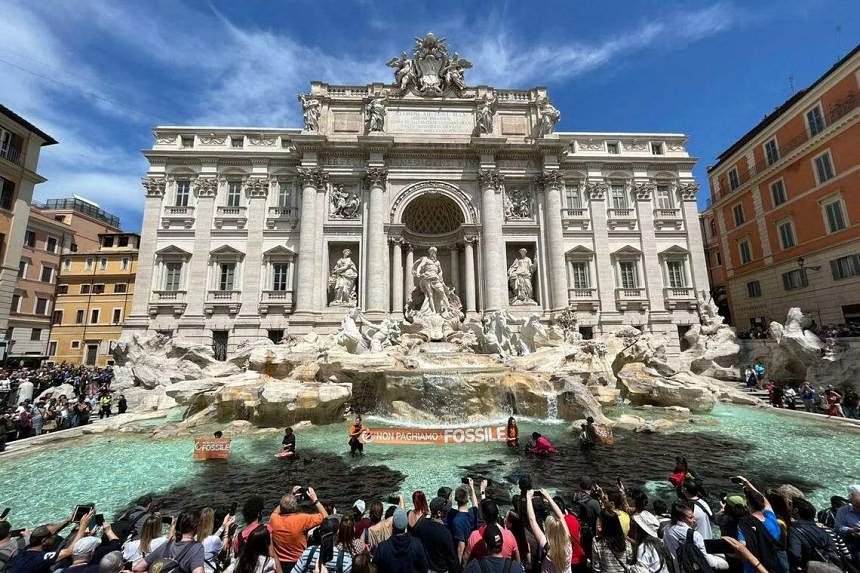 Torment Weather Report: Rome's famed Trevi Fountain turned black (for a cause) yesterday. After "six months' worth of rains fell in 36 hours," activists from the anti-climate change organiziation, Last Generation, climbed into the fountain and poured diluted charcoal into the water to emphasize the country's inaction towards the floods—among other reasons.
The rainfall has displaced thousands and killed over a dozen in the country's north east region. The black water is telling of the countries future if no action is taken, but this protest comes as very characteristic move for these activists. They set a pretty strong precedent last year when they threw mashed potatoes at Monet's "Grainstacks" in Germany.
A long ways from the Mallet Monday's that used to jump start any given week, but worth recounting some of the best ones to date. 2016 was a hell of year.
Some Honorable Mentions
— When Bungee's Attack
— On Hill Chiropractor
— Death Gap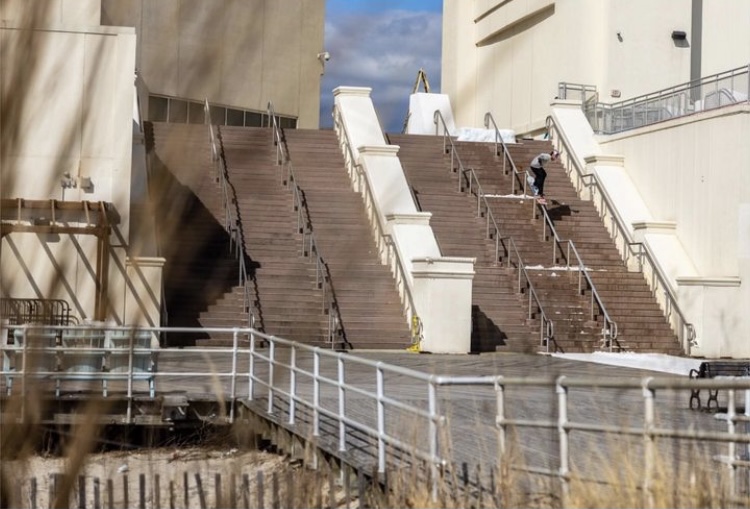 Atlantic City's Hard Rock Cafe boasts a lot of things (gambling, poolside views, and excessive food, to name a few), but a heavy quad kink is not on that list. Safe assumption, as, up until now, it's realistic to think that no East Coast boarder has even entertained this spot.
Benny Milam partnered with Red Bull to check off the unthinkable. He headed to Atlantic City—permit and all—to create a NBD spot right off of Steel Pier. A nice addition to his enchanted forest and the lakehouse.
Full clip here.
Nik Baden dropping top ropes from a few years back. The Steamboat native's shares his opinions on the top riders in the latest edition of Top 5 Most Influential Parts of All Time.
Other Top 5's here:
— Forest Shearrer
— Nirvana Ortanez
— Blake Paul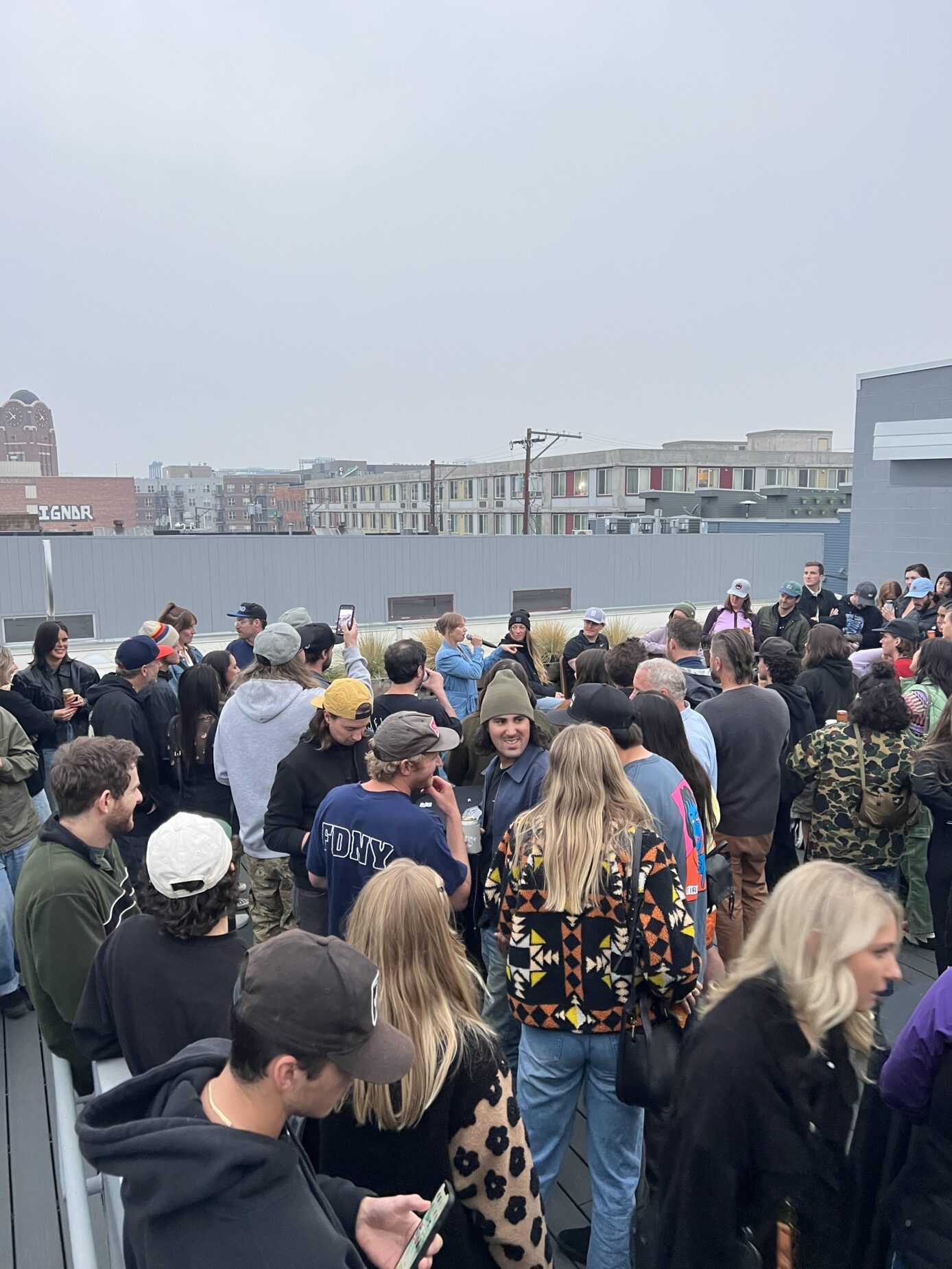 Save A Brain just held their second annual art show at the Burton store in Denver, CO. The roof was packed for a Q&A, Fat Tire's were flowing, and a whole bunch of art was shown (+ sold).
A few of our favorites from Friday night (Marie-France Roy and Erik Leon in the arctic surf + these Glaciers in Alaska)

Instagram Clip of the Week: Up and over with Daisuke Matsushima.