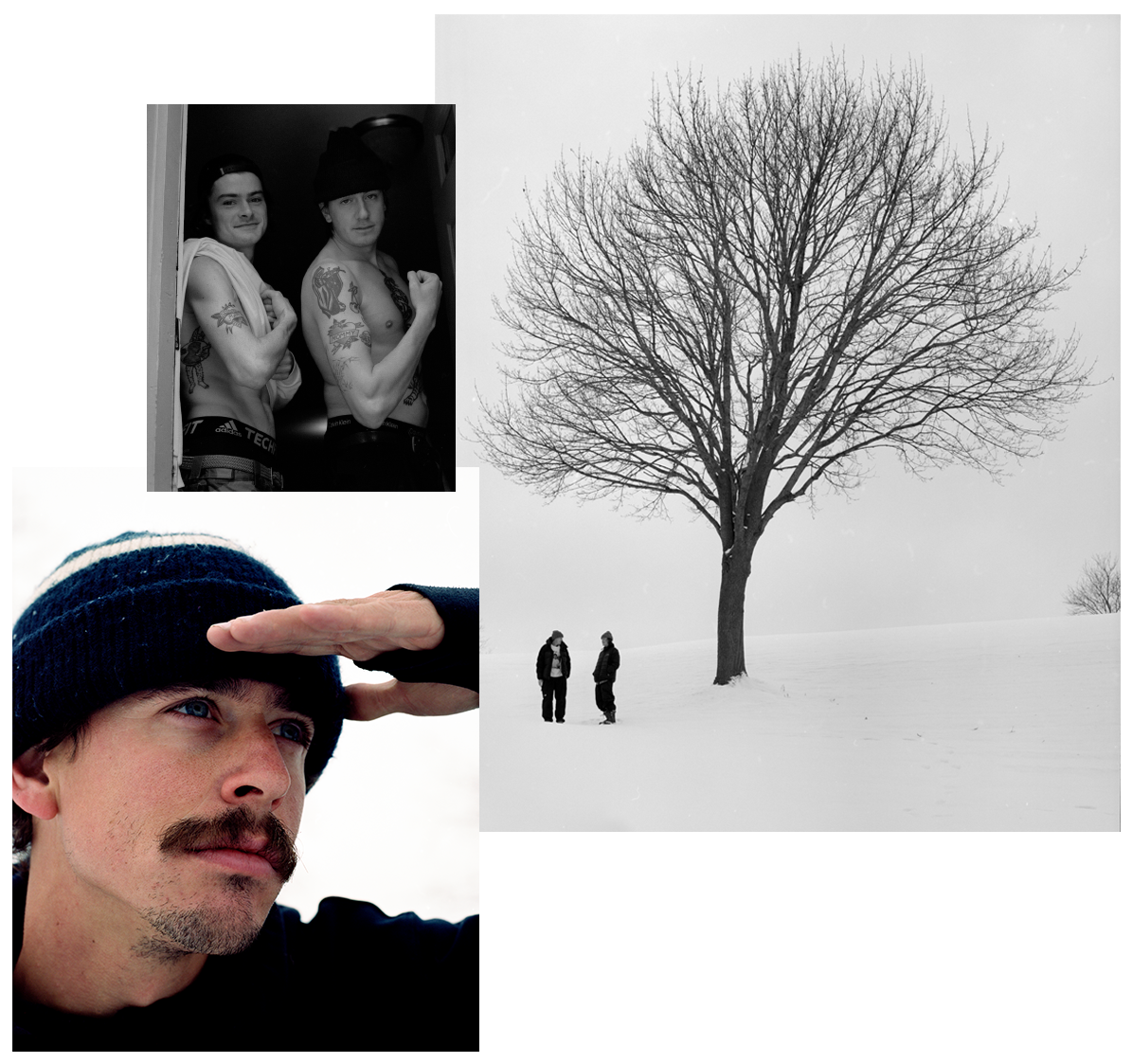 Intro by Spencer Schubert
Photos and Story by Chad Unger
I was running late to the airport to catch a flight for our first trip of Good Sport this year. Not having enough time to wait for a Lyft, I hit up Chad to give me a ride. He lives just down the street, and I think he owed me a favor. By the time we got to the airport I realized he should be getting on this flight too. I reached out to Colton and Tom—they were down even though he had limited experience shooting action photography. The next day Chad was back at the airport, this time to fly out to meet us.
I've spent a lot of time with Chad, but we've never actually been on a snowboard trip together. I mean, we have taken photos, like when I needed help with my dating app profiles or whatever, but never snowboard stuff. After spending most of our first year without a photographer, we were all stoked Chad decided to make the trip. He was a VG filmer then, but had been taking a ton of lifestyle and we liked what we saw.
The trip was super fun but ended up getting cut short because of the rain, which was perfect because it wasn't enough time for Chad to realize that he probably didn't like hanging out with us. With him being the new guy, we walked the line of helping him with angles and bullying him or his flashes out of the shot. Between the hazing, making him go hours without his precious food, and awkward hand signals, I really think it was Chad who was the Good Sport.  
— Spencer Schubert

I'm in the back seat of Spencer's truck. It's our third day, or something, in Minnesota. I've lost count. Music turned up, blasting, Spencer [Schubert] and Tommy [Gesme] are in the front, simultaneously talking and looking at their phones. They're always looking at Google Earth, driving around, looking for spots, discussing. Colton [Feldman] pulls up in his little red car with Gary, his dog. Both massive, I'm not sure why Colton has that car. Tommy rolls his window down to tell Colton about the spots they've found, but I have no idea what they're saying.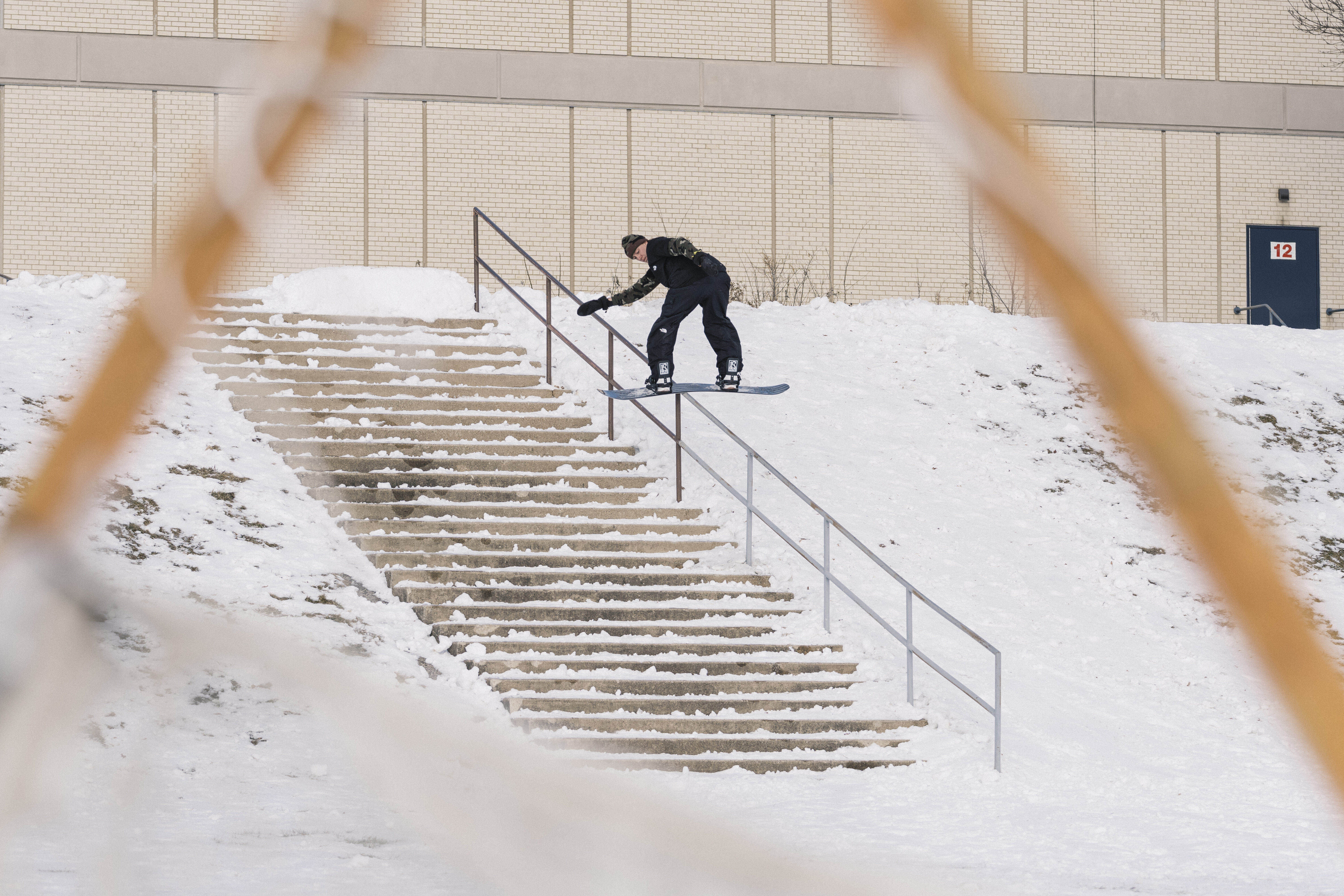 Readers, if you didn't know… Surprise, I'm deaf! Yeah, I can't hear or even speak. I mean, I can hear dogs barking and motorcycles passing, but it's all static, completely useless. American Sign Language is how I communicate. I talk with my hands. Isn't that crazy? Not to me, but to a lot of people, I guess. Spencer knows the alphabet and several signs but is nowhere close to fluent or patient enough to interpret everything with my no-idea-what's-going-on look all the time. 
I'm bored out of my mind. When I'm bored, I eat. So, I grab a bag of chips and start munching away. Spencer turns around and signs, "Shut up! Stop eating! You're making a lot of noise."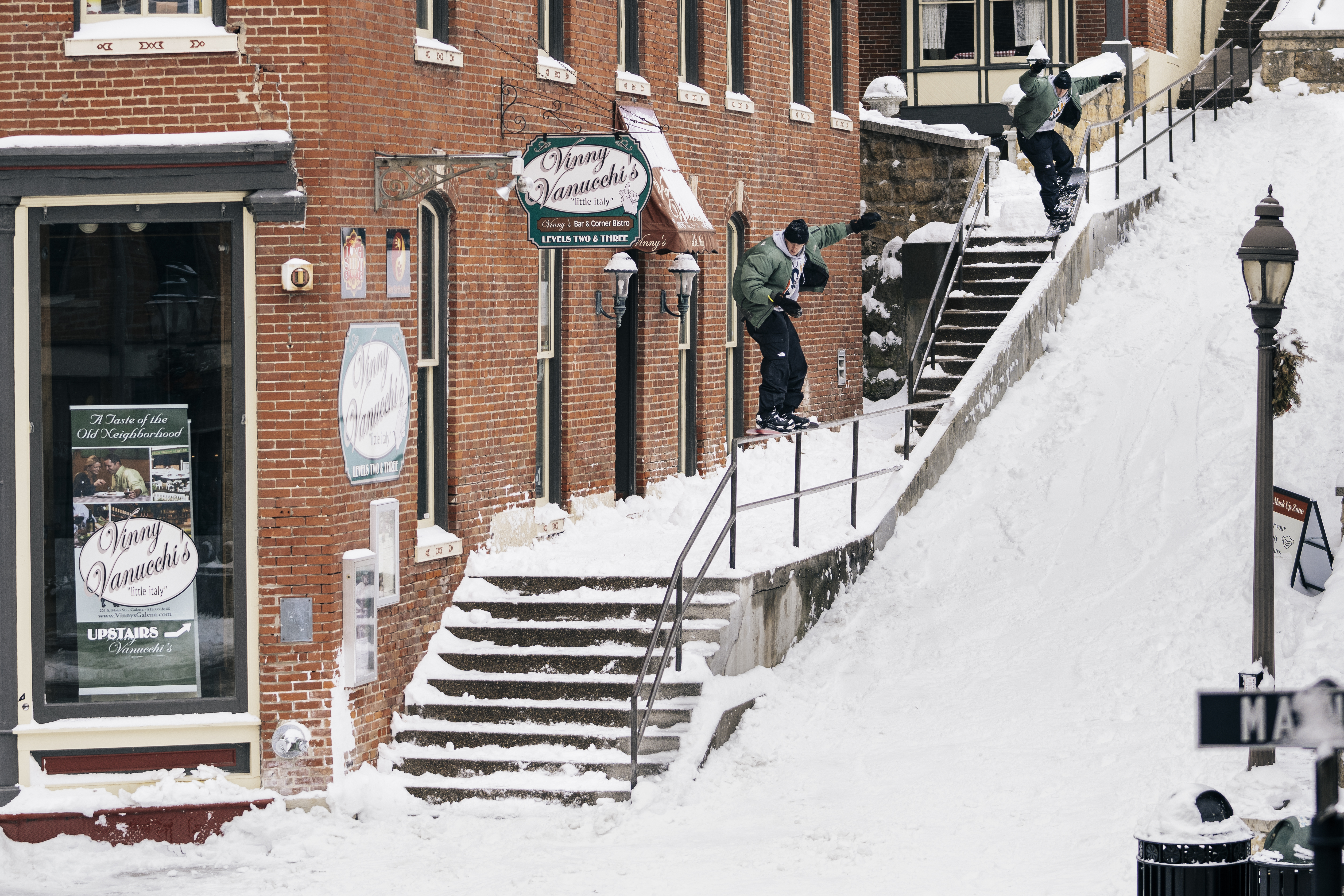 "Damn, you're yelling at me for something I didn't even know?" I immediately stop eating and begin thinking about how I ended up with these guys. I guess it all began in the summer. 
If you don't know Spencer, man, he is crazy. A good kind of crazy, but crazy. He makes everyone laugh, has wild stories, and loves snowboarding so much. He works incredibly hard for clips, spending days finding spots in a city that doesn't have snow yet. The only thing that comes close to his love for snowboarding is booze, girls, and hot dogs. Kind of a weird combination, but it's the truth. When he began learning sign language, he would make up signs for some words. It wouldn't be the right sign, but it was funny. It's our little inside joke. When he's pissed or stressing at a spot, you'd better smile and back away slowly.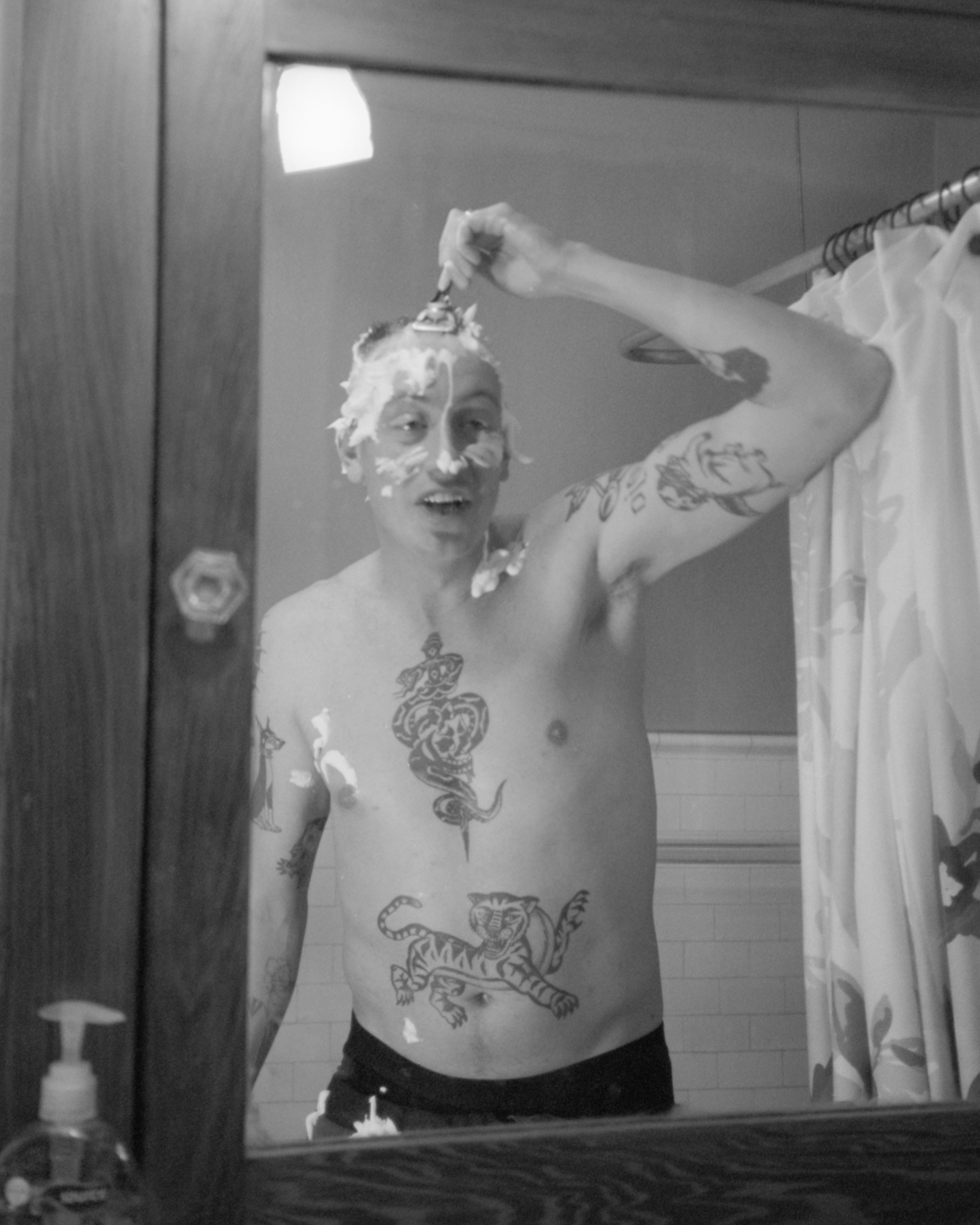 ­
I've known who Spencer was since his part in AMMO. He knew of me ever since I started living in Salt Lake City, I think. But we never really hung out until I started living with Sam [Taxwood] and Ben [Bilodeau]. During the summer of 2020, Sam was chilling in Portland, I was working near Portland, and Spencer was living in Portland. Little did I know, I'd be working with Spencer for the entire winter.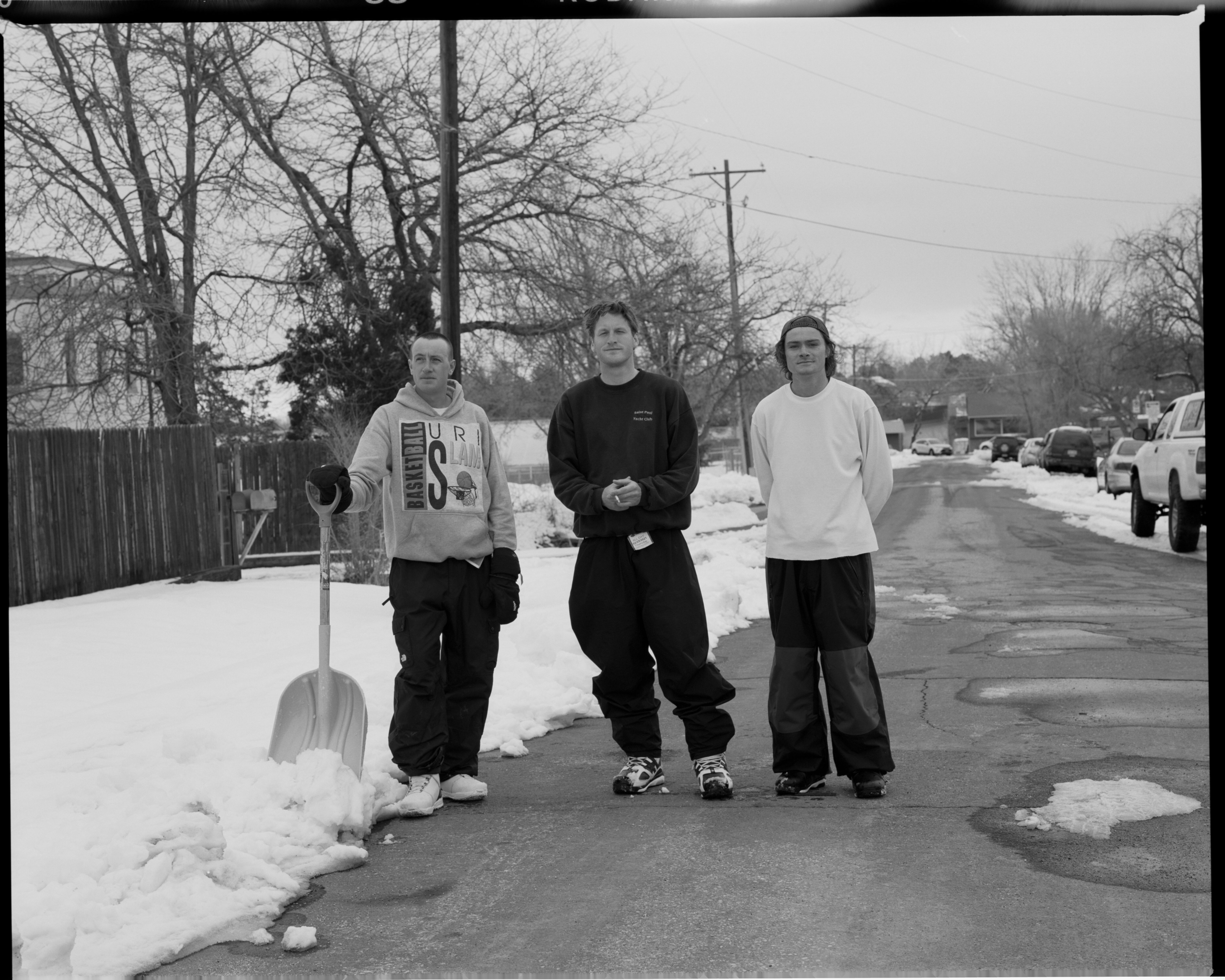 As I dropped Spencer off at the airport for his first trip of the year, I blurted out how jealous I was. Spencer signed, "We were thinking of hiring you as our photographer, but you have this thing going on tomorrow." I was taken aback but quickly told him I'd be down to fly out the next night. I don't think Spencer, Tommy, or Colton knew this but, truth to be told, I only had one fixed 100mm lens. And no flash. Worse, I'd never used a flash before. I'd never taken a digital action photo—only once on my film camera. I drove straight to a camera store, rented three lenses and bought a big flash. Then I booked a ticket to Pittsburgh.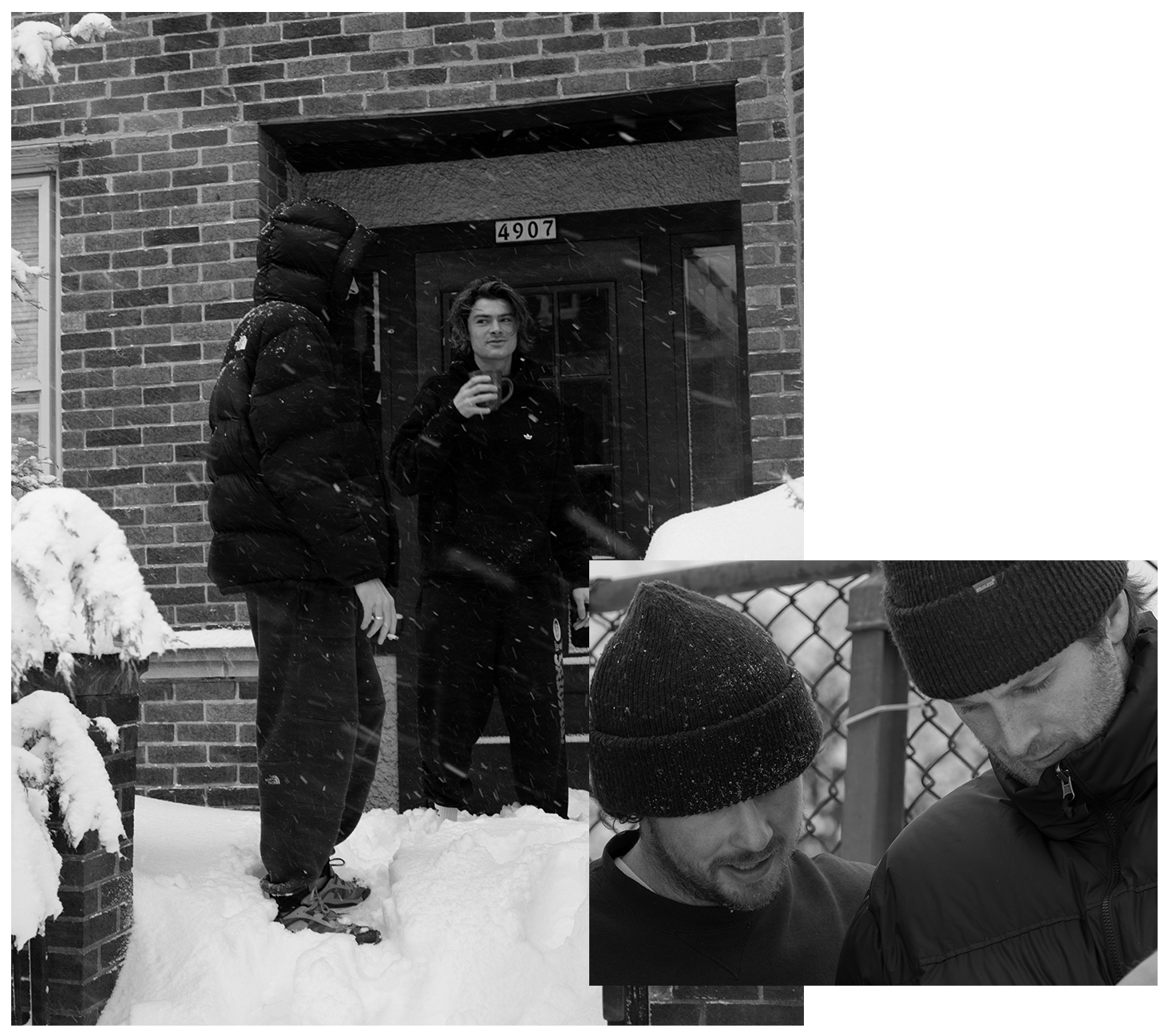 I was intimidated to be with these guys who've been doing this snowboard thing together for so long. Holy Smokes blew my mind, and Colton made that twelve years ago—when I was still in Steamboat trying to find a way into the industry. I quietly sat back in my own head, unsure of my skill and experience.
I didn't take a usable photo at the first two spots—just ran around trying to figure out how to use the flash. Realizing everything I didn't know about snowboard photography, I quietly ranted to my family about how I shouldn't have come. I looked dumb. I started reaching out to photographers with questions like, "How do you use the flash?" Or, "How do you get this effect?"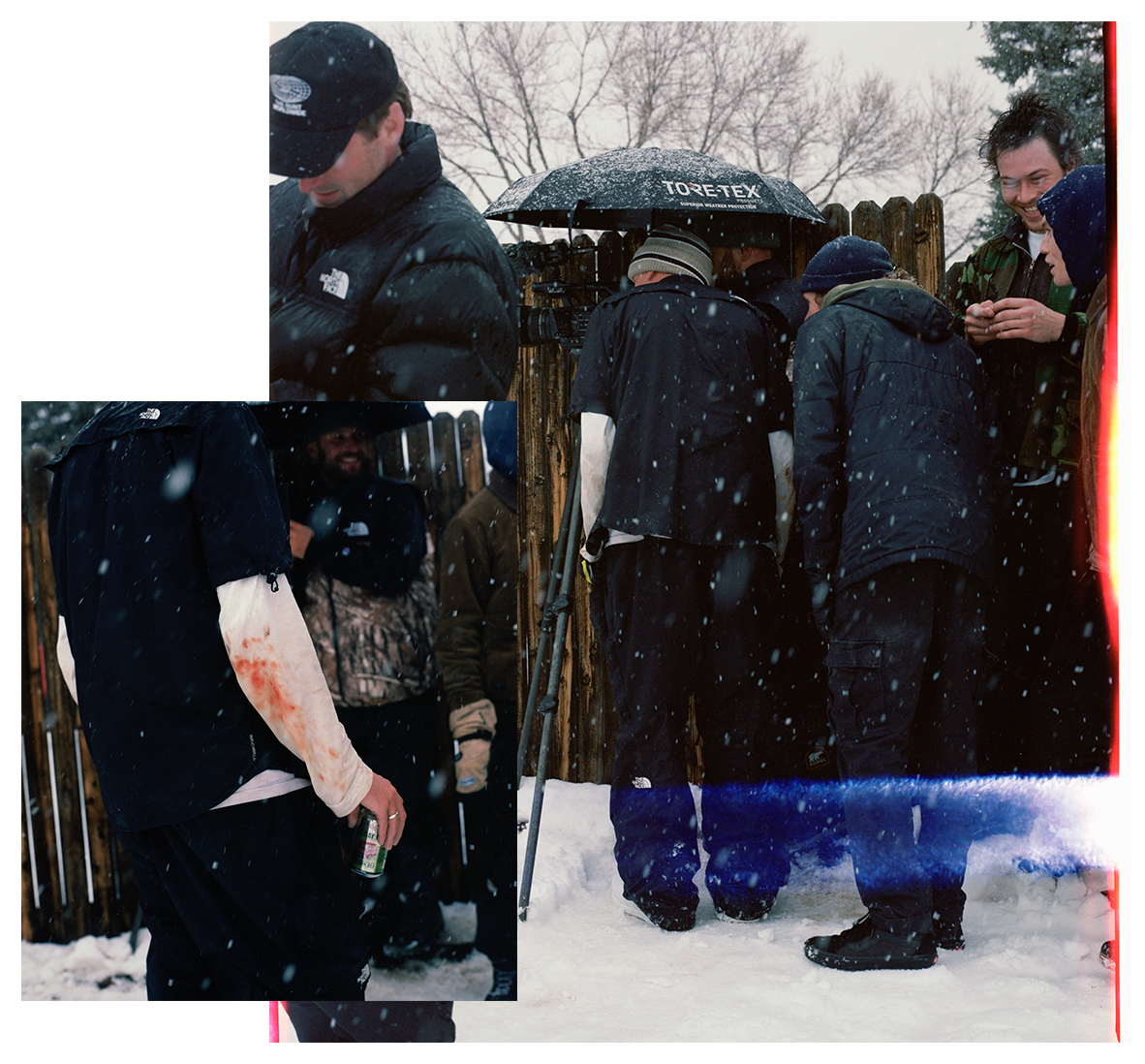 I was on a steep learning curve, ogling over photographers' Instagrams, attempting to replicate their style, scared to show anyone in the crew my own photos. Eventually, I got more dialed and became familiar with how they work—their way of setting a spot up, that their trick will change every five minutes, and that I'm not going to get dinner until well after dark. For a little guy, you'd be surprised by how much I eat.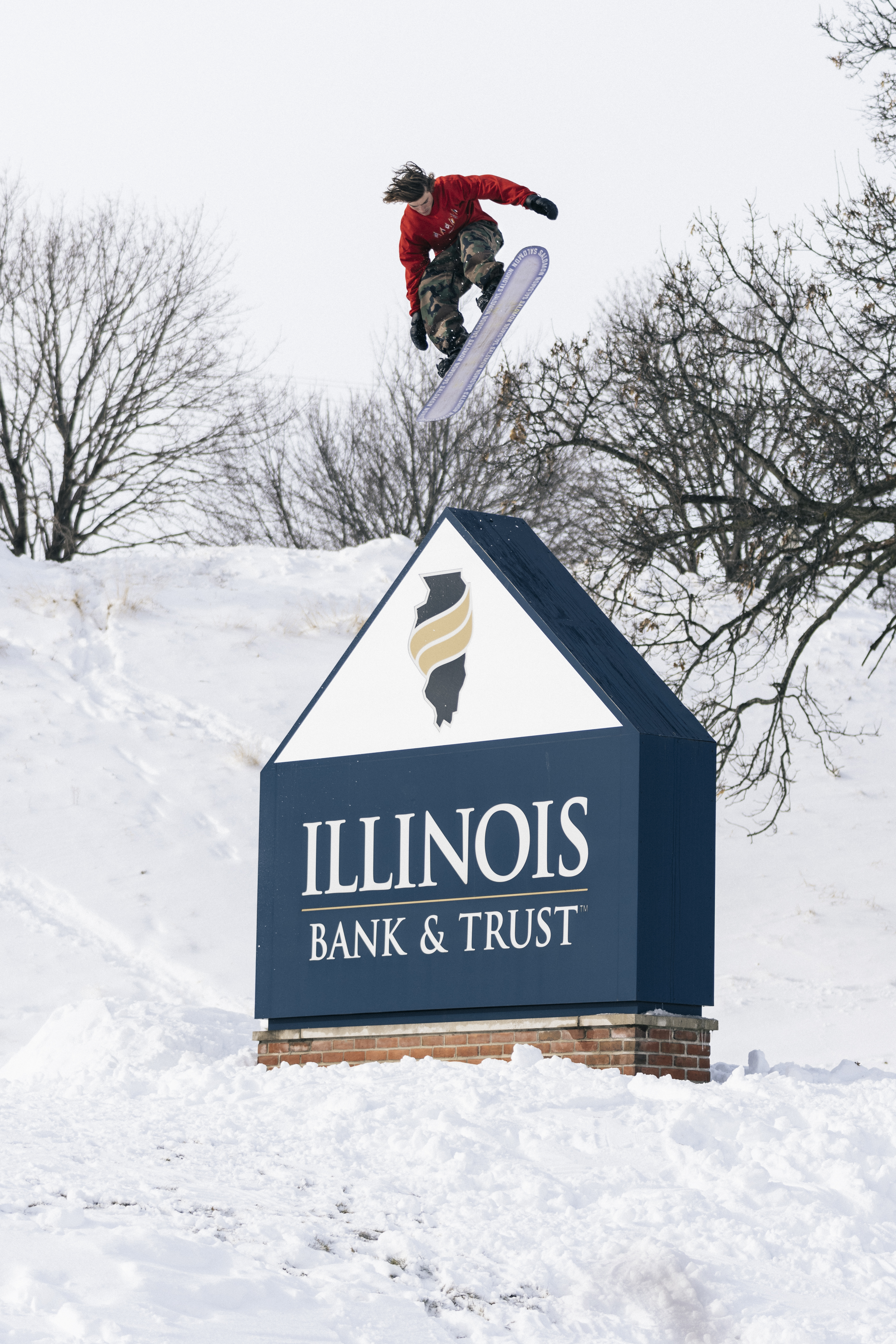 Anyway, here I am, 73 days in, somehow still with them. They've been doing their jobs with a communication barrier they've never experienced while dealing with my limited experience. But for some reason, they're still down to have me around. I feel really lucky.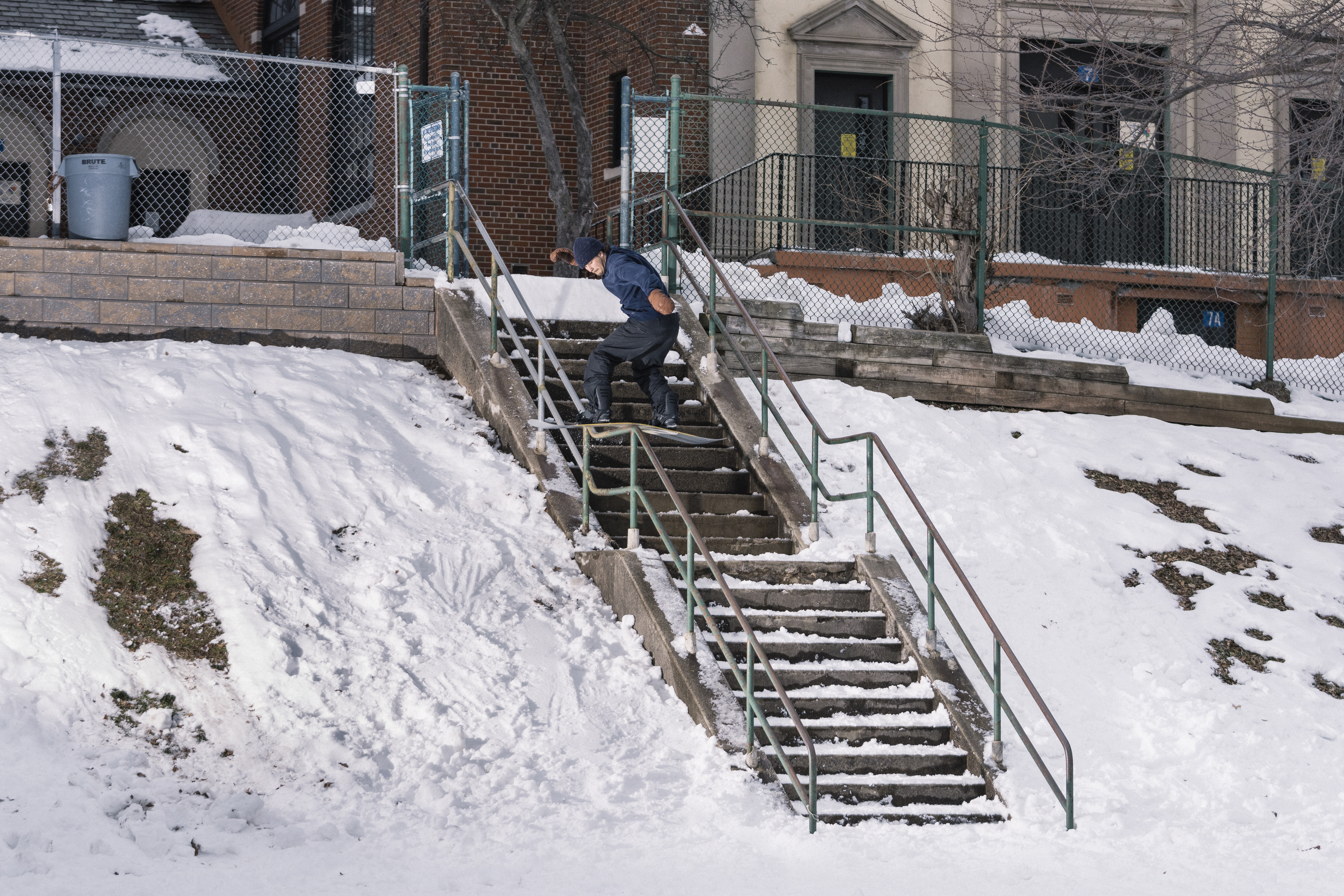 Spencer yelled at me because he was on the phone trying to find a third bed for me. Being stressed, he lashed out on my ass. We ended up having to sleep in the same bed. We cuddled all night, and my hatred for him went away. Just kidding, I put a pillow between us. I don't trust him.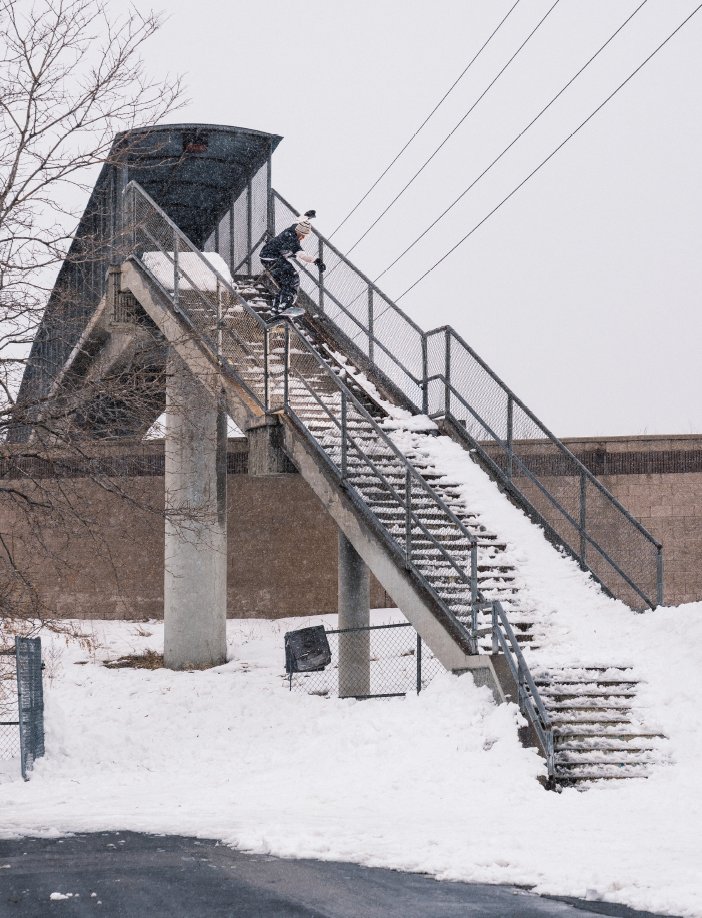 Witnessing the work these legends put in is truly an honor. Thank you so much, Spencer, Tommy, and Colton for everything.