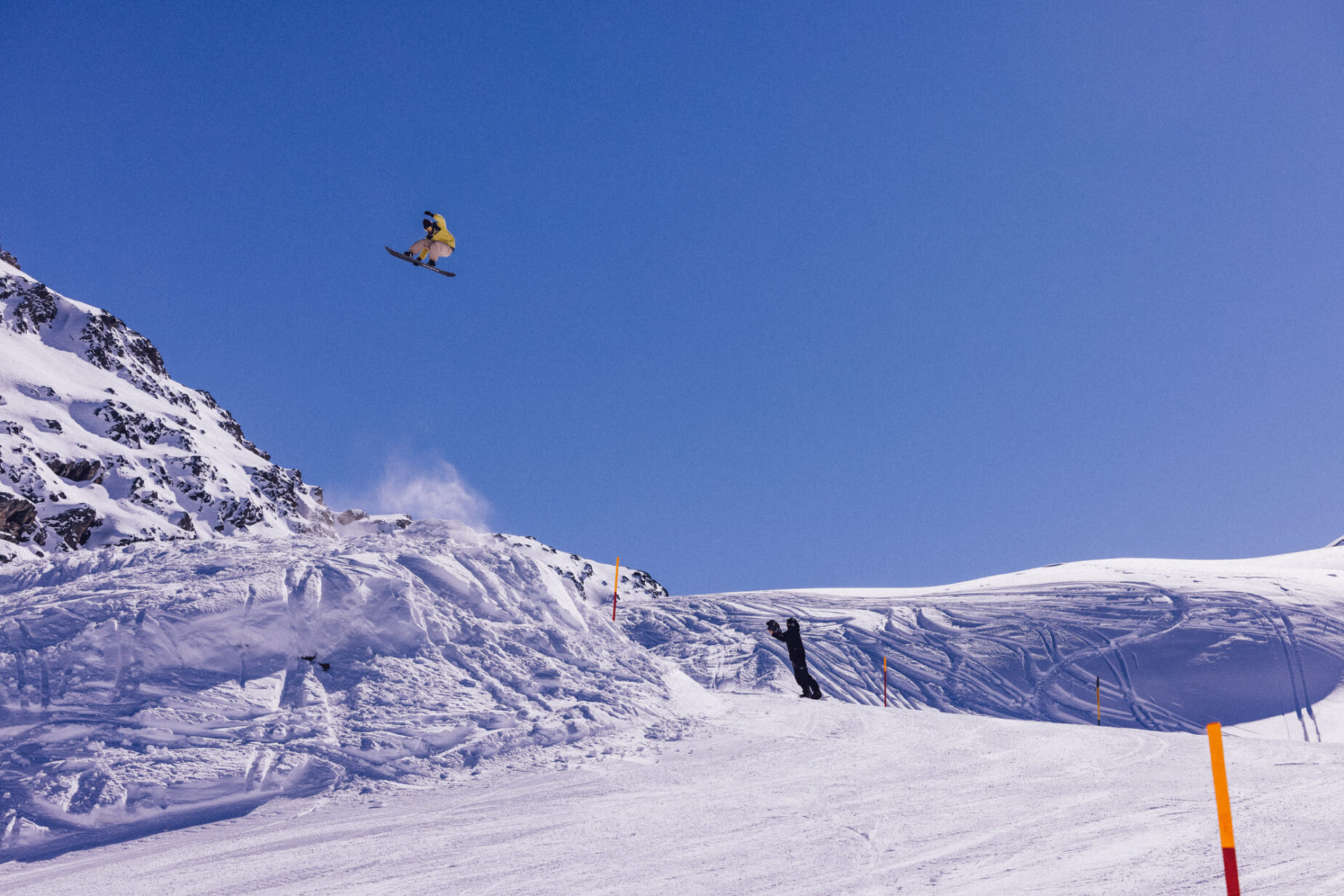 The making of ELLES came at a time of uncertainty. COVID put life on pause for everyone, and the idea that a deadly pandemic was at the forefront of everyone's mind didn't leave much room for snowboard movies. Even so, Arthur Longo managed to make turns when most couldn't.
So, at a time when everything was an unknown, Vans banked on something very known: Arthur Longo can make snowboarding look good, in any condition. Tanner Pendleton followed our Issue THREE cover recipient around for the 2021 season, and what came of it was the most viewed snowboard video on Vans' YouTube channel. No surprises there.
Now, a few years down the line, Arthur is dropping all the behind the scenes footage from the filming of ELLES. From the looks of it, each one covers a day on hill. Straight from the source, here's what to expect from the vlog style edits that just landed on his YouTube:
"Welcome to the purely RAW, SPONTANEOUS, UNTHOUGHT and UNCLEVER version of Vans 'ELLES'. If of course, you are brave enough to scheme through numerous minutes of partially unseen footage.. featuring Arthur Longo, Jake Price, Julien Petry, Severin VanDerMeer, Willem Jones, Silvano Zeiter, Rick Baker, Lenny Oliver, Bruno Rivoire, David Tchag, Matt Georges and possibly other friends and friendly encounters, captured by Olivier Gittler."
— Arthur Longo

January 19th, 2021
January 25th, 2021
January 26th, 2021
January 26th (Part 2), 2021
February 11th, 2021
February 12th, 2021
February 13th, 2021
February 14th, 2021
February 14th (Part 2), 2021
February 17th, 2021
February 21st, 2021
March 26th, 2021
March 28th, 2021
March 2