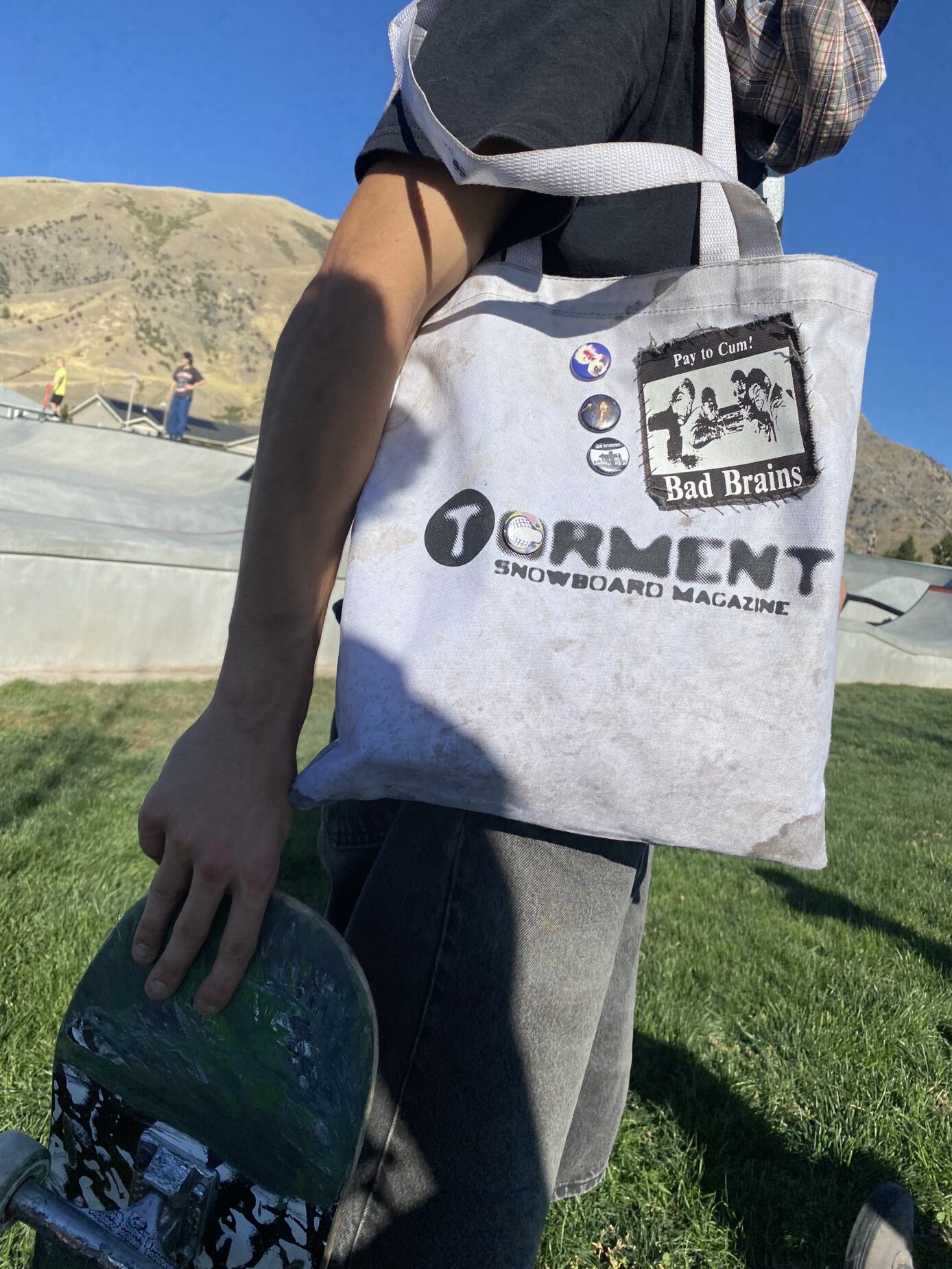 The last TTN of September. With that comes more premieres (Nov 4 @ SLC Clubhouse...), colder temps, and never-ending weather reports. Let's get into it.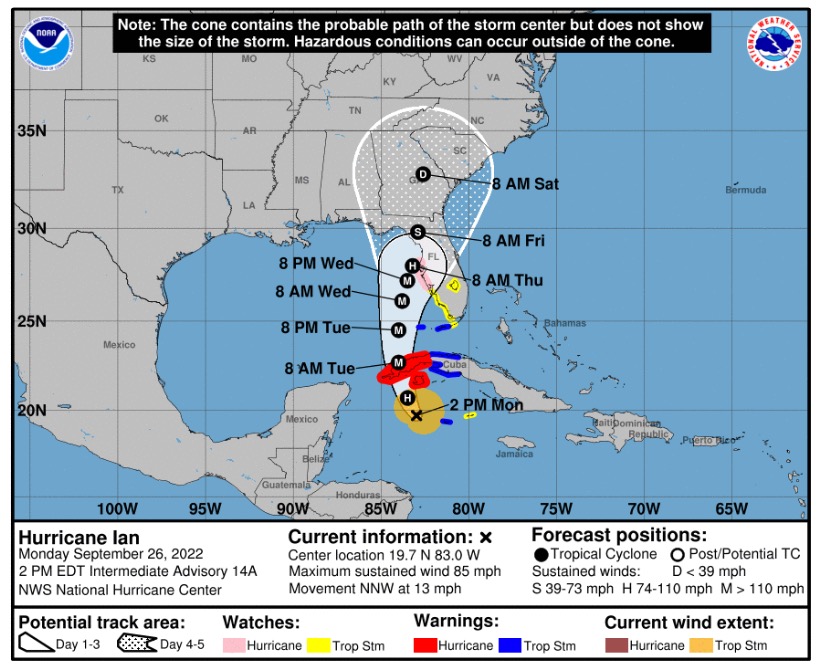 Simon Gschaider just snagged the cover of Issue 20.1 for The Snowboarder's Journal. He's been in the back of our minds since his raw Clips with Dominik Wagner, so it's good to see his name resurface.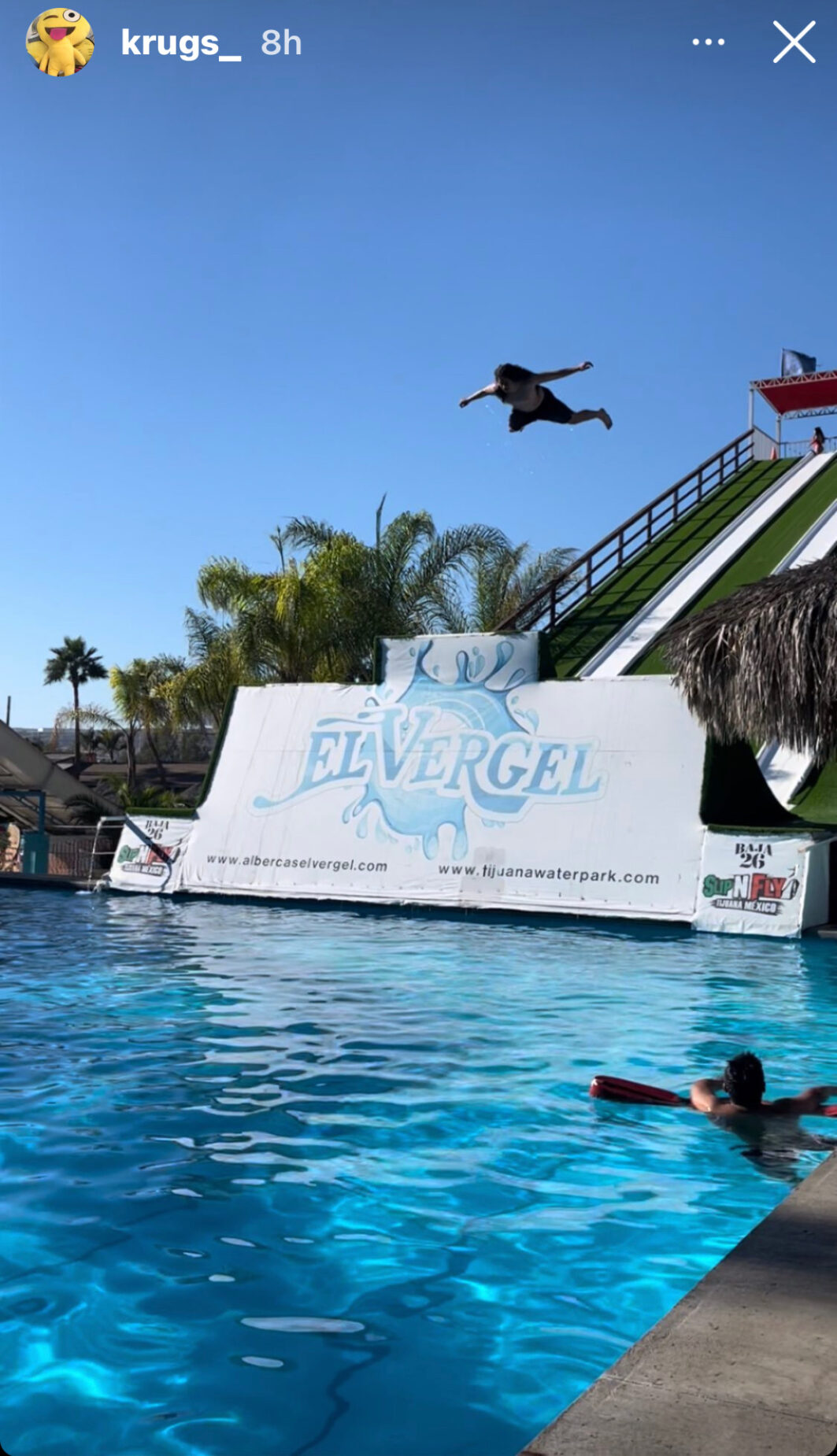 From the looks of Krugs' instagram, he headed to Tiajana to step up his winter training regimen. We know he's been locked into this 2-year RIDE project (oops), but it's looking like he's jumping into something more art-of-flight-esq. Only a matter of time till his clips give us the full story.
Ryan Collins visited Torment's close friend and fellow Brooklyn inhabitant, Jake Luczak, while in New York a few weeks ago. Aside from being one of the best Burton Knowbuddy's to grace the East Coast, Luczak also rips with a paint brush. Check out his presumably Williamsburg-centric art studio here.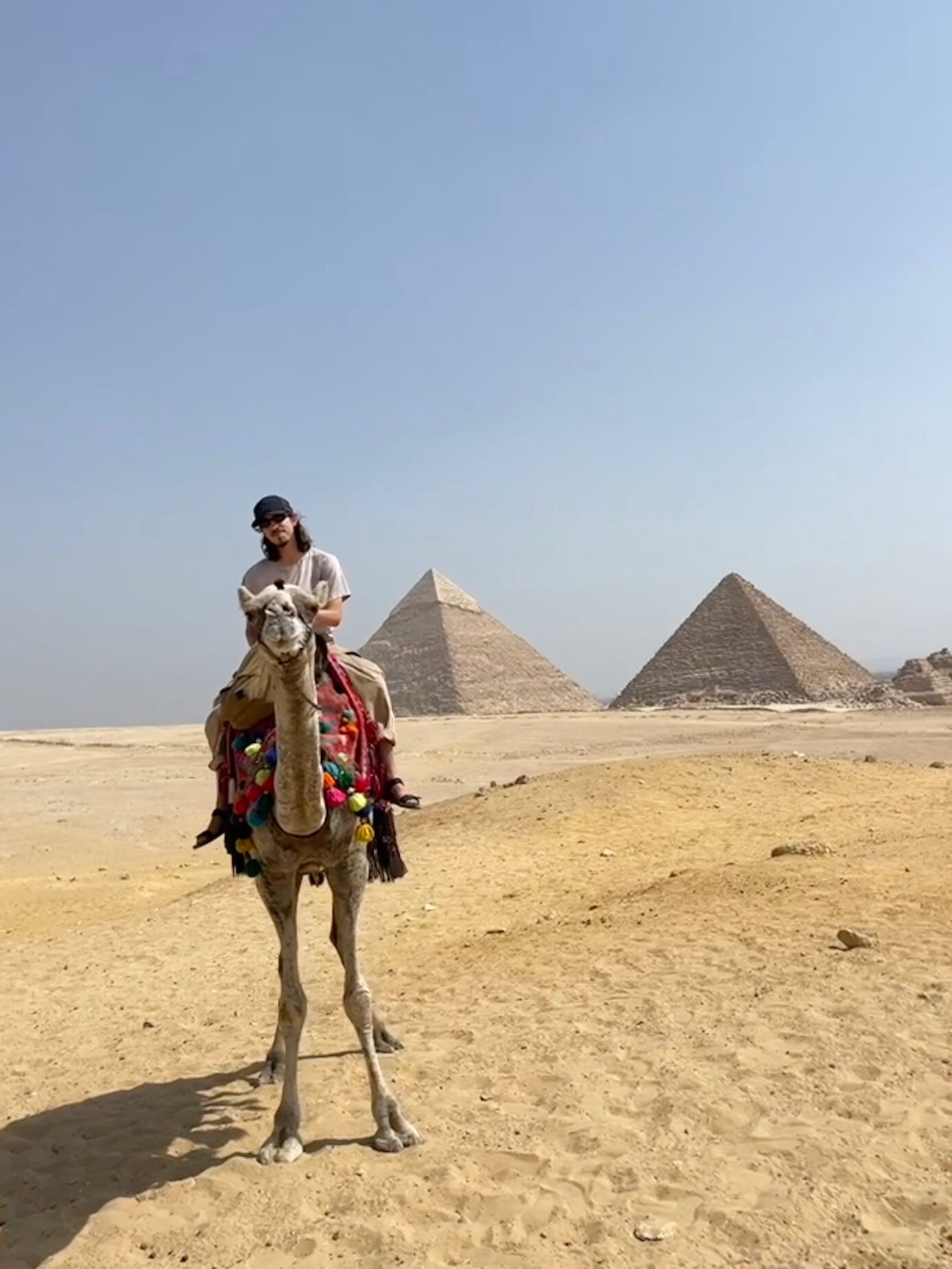 Probably the most outta left field Torment Weather Report yet (we're gonna go with 95 degrees and blue bird skies, just a guess though). While most are itching for the first snow fall of the year, Rav is in who-knows where scoping the gnarliest firecracker spot on a camel. Pretty on brand if you ask me...
The below video comes at a bit of a surprise. Nonetheless, a great combo where Catfish Chronicles sums it up the best: "Environmentalism meets Slayer".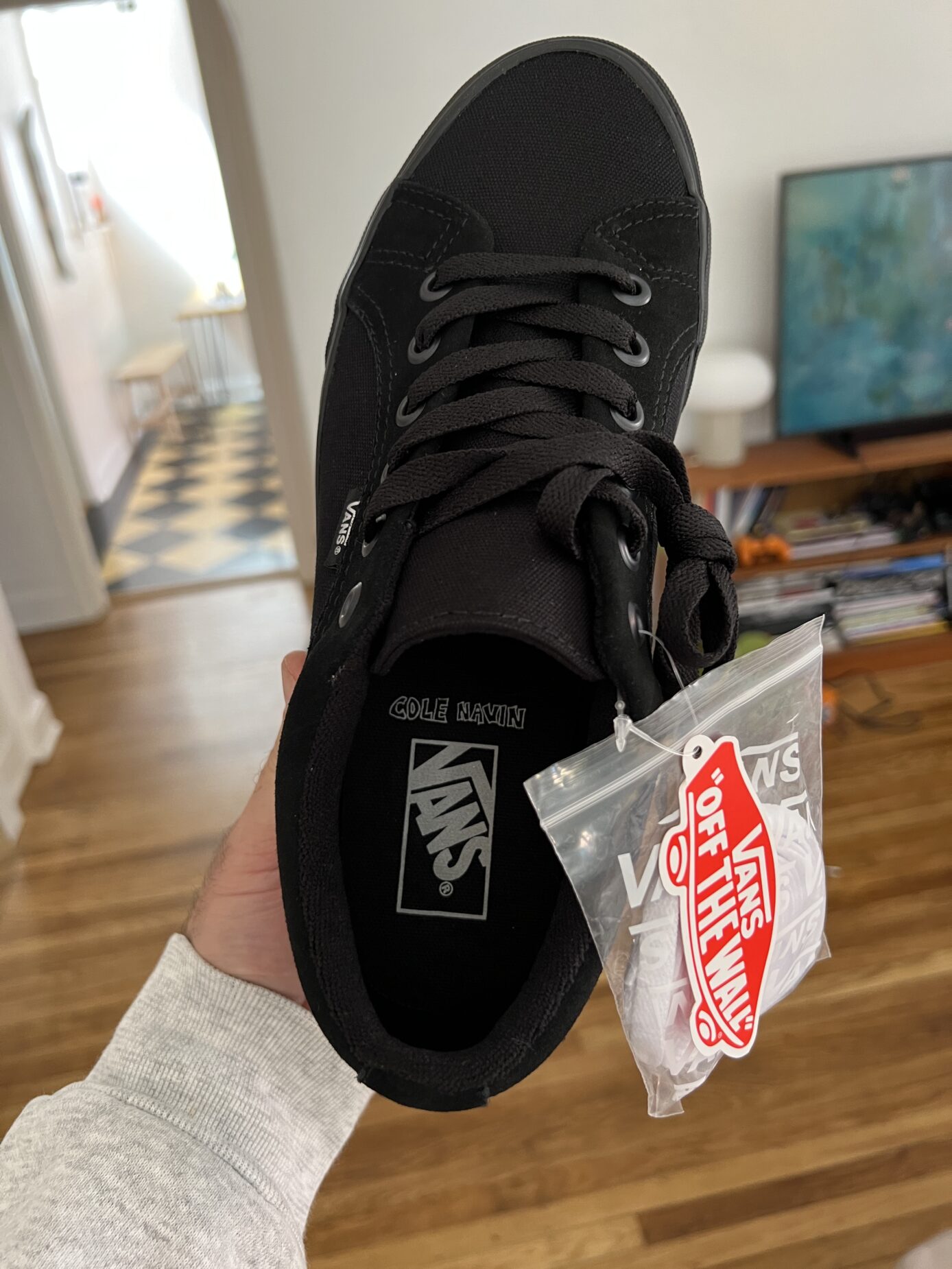 Cole Navin's new Vans shoe, with a boot soon to follow. Exciting pro models brewing up at Vans...
Speaking of collabs that will happily bleed our bank account, Kennedi Deck and Mikaela Kautzky designed a shirt for Stussy that dropped last week. "From tiles we found in the water across from where we were staying in quarantine on fogo island last summer + 2 plates from the store there called riffs!"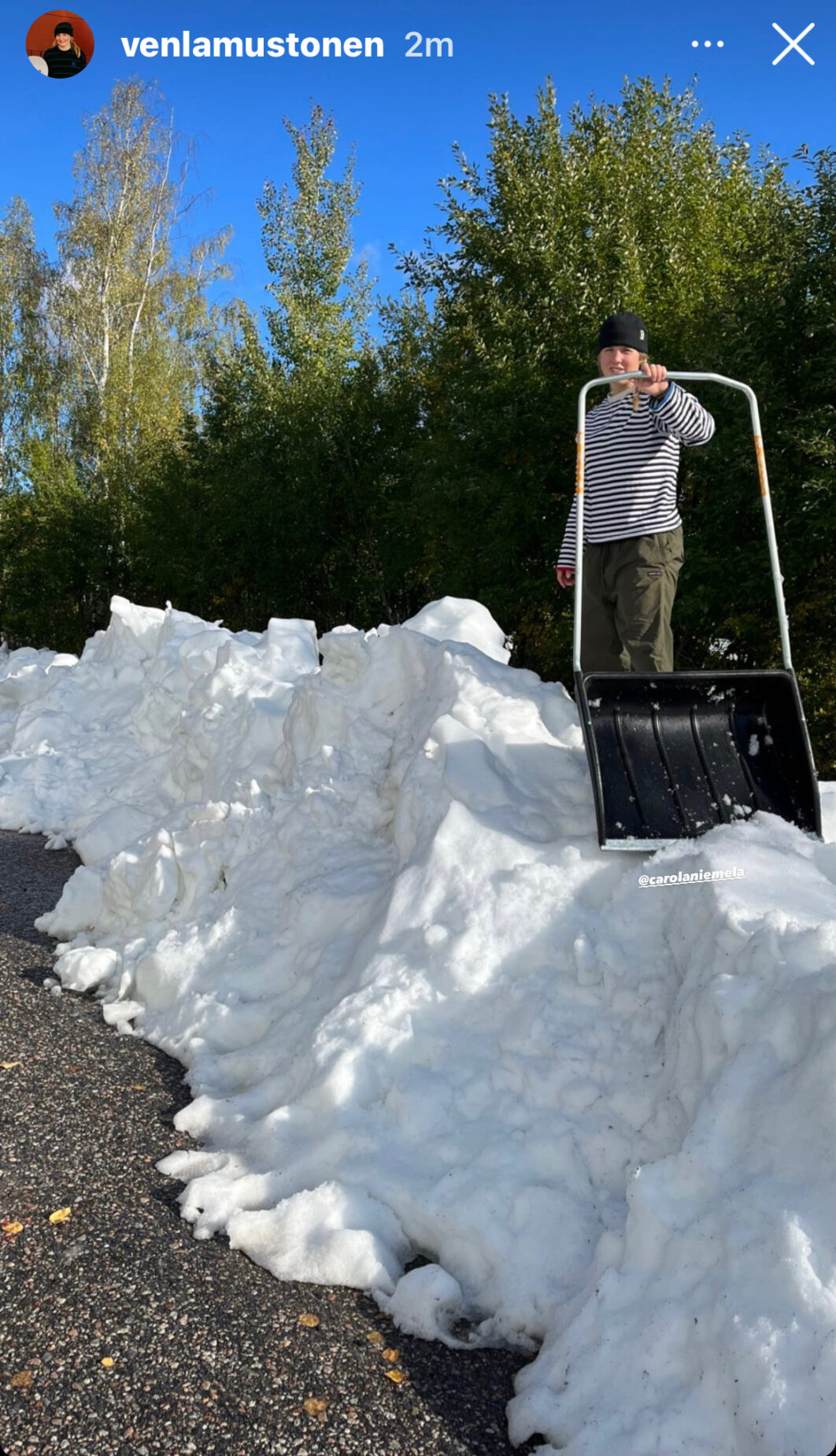 Bookclub's newest offering, Loser Lap, premiered at Arts Riot in Burlington, VT last Friday. A review of the night is up on Terrarium Mag's site now. Only a matter of days until this one hits our website...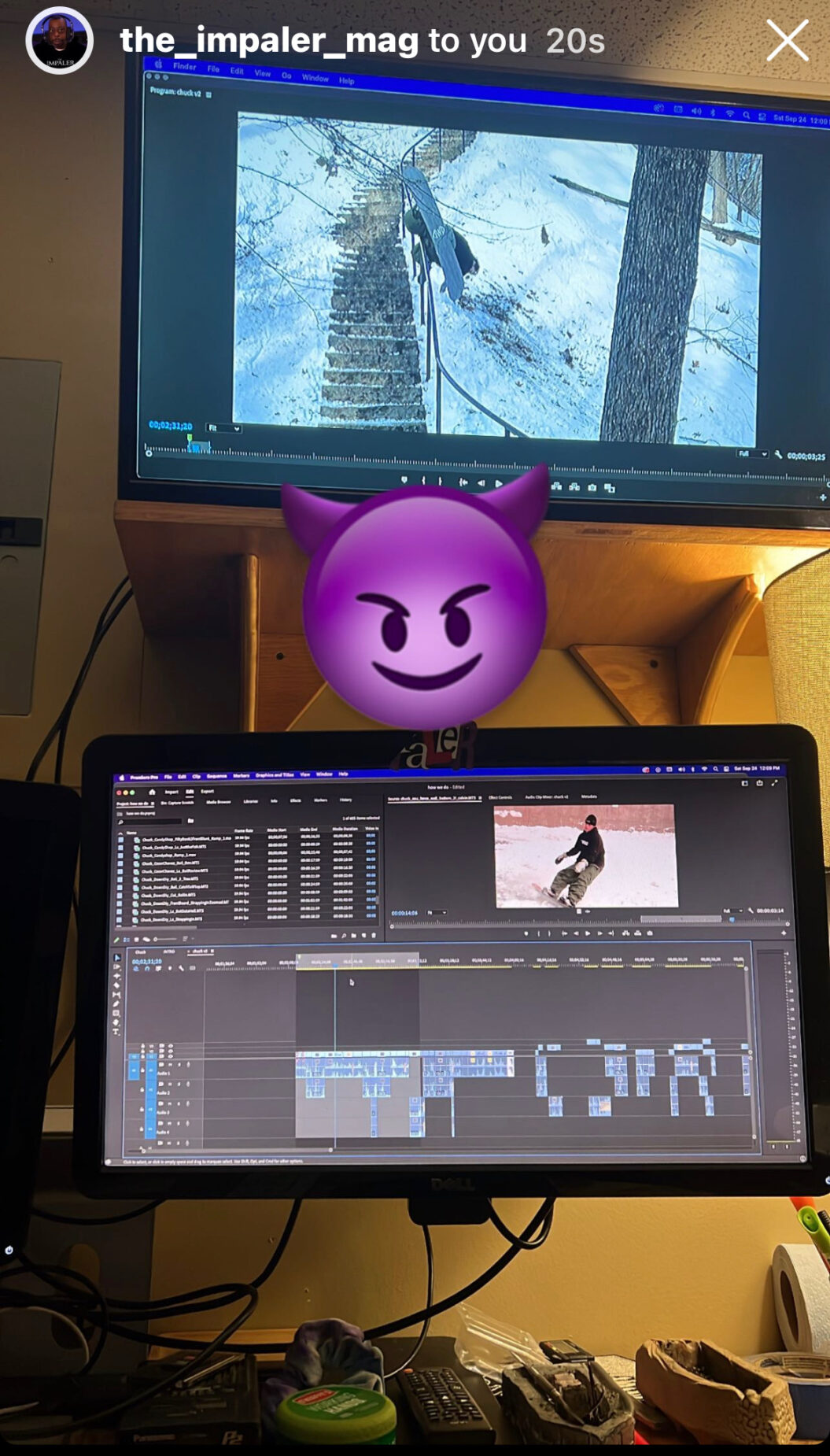 A refreshing DM exchange from the homies (improvement) over at Impaler Mag. Their latest offering should be hitting the web within the next month or so...
We just dropped a little piece about Butte, MT and its lucrative snowboard scene. Pretty unassuming town at first glance, but check out the gram to understand why it is the snowboarder-proclaimed "richest hill on earth".
Instagram clip of the week: Ben McCabe can squat more than you