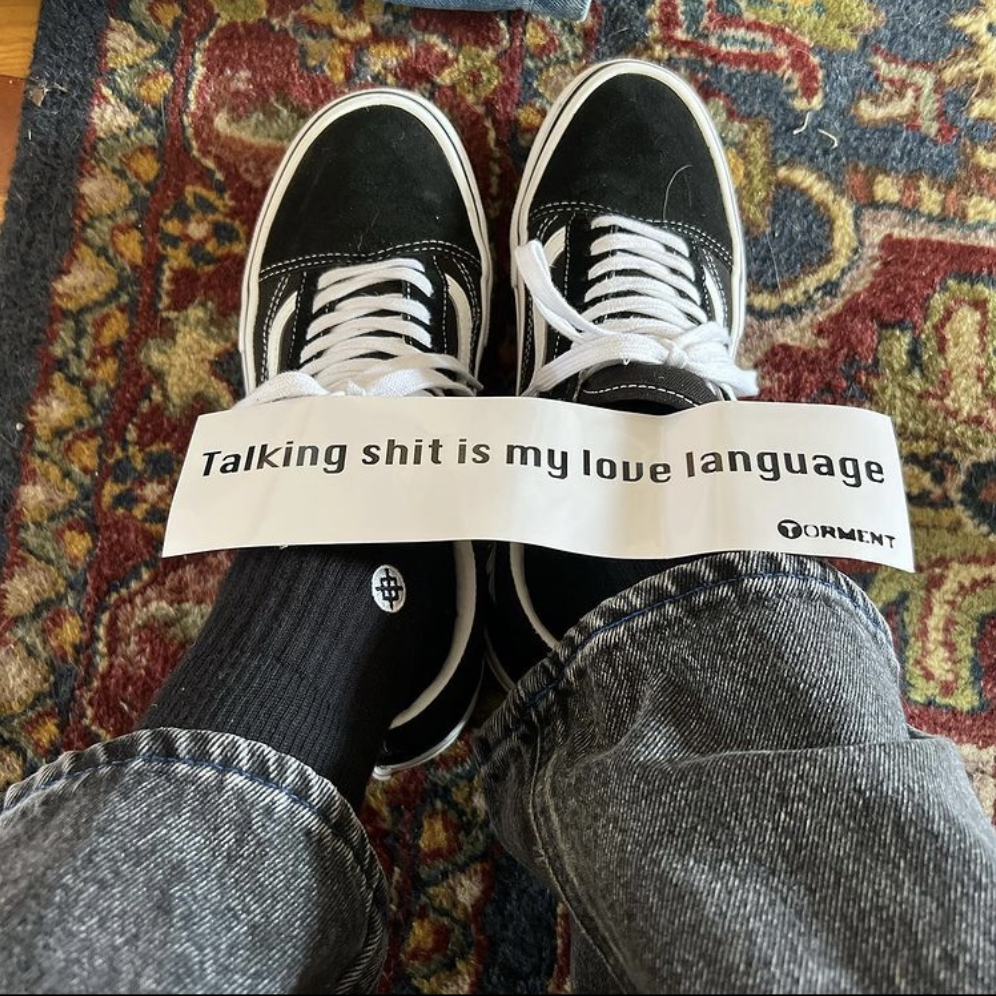 It's amazing we are still doing these in the middle of summer. However, winter is creeping back and so are our favorite stickers all over SLC. Let's get into it.

Most companies went live with their '23 gear this week. Seamus Foster put together a cool promo vid for K2 a few hours ago, with Durham's RIDE cut quick to follow. We're still patiently awaiting Sims' offerings, so until then, it only felt right to add in this eBay find from the 80s.
Pick your board wisely because we have a feeling it's going to get a lot more use in the coming years. Alpine-X, a Virgina-based holding company, has targeted a few new indoor resort destinations—two in Texas and another in Northern Virginia. Maybe there's a future for our Dome Piece edits...
We're still living vicariously through Capita's 22/23 catalog, but last Tuesday gave us a glimmer into what we can expect. Skylar Brent captured the CAPiTA x Union Signature Session where Arthur Longo, Mike Rav, Benny Milam, Austin Vizz and others spent the week boarding, skating, and camping. A wholesome summer camp edit that evokes a sense of nostalgia similar to the glory days.
On the topic of OG HCSC recaps, Midlife Crisis dropped late last month, featuring 31 years of pent up Volcanic riding from Blaise Rosenthal, Chad O, and a whole slew of other Mt. Hood veterans.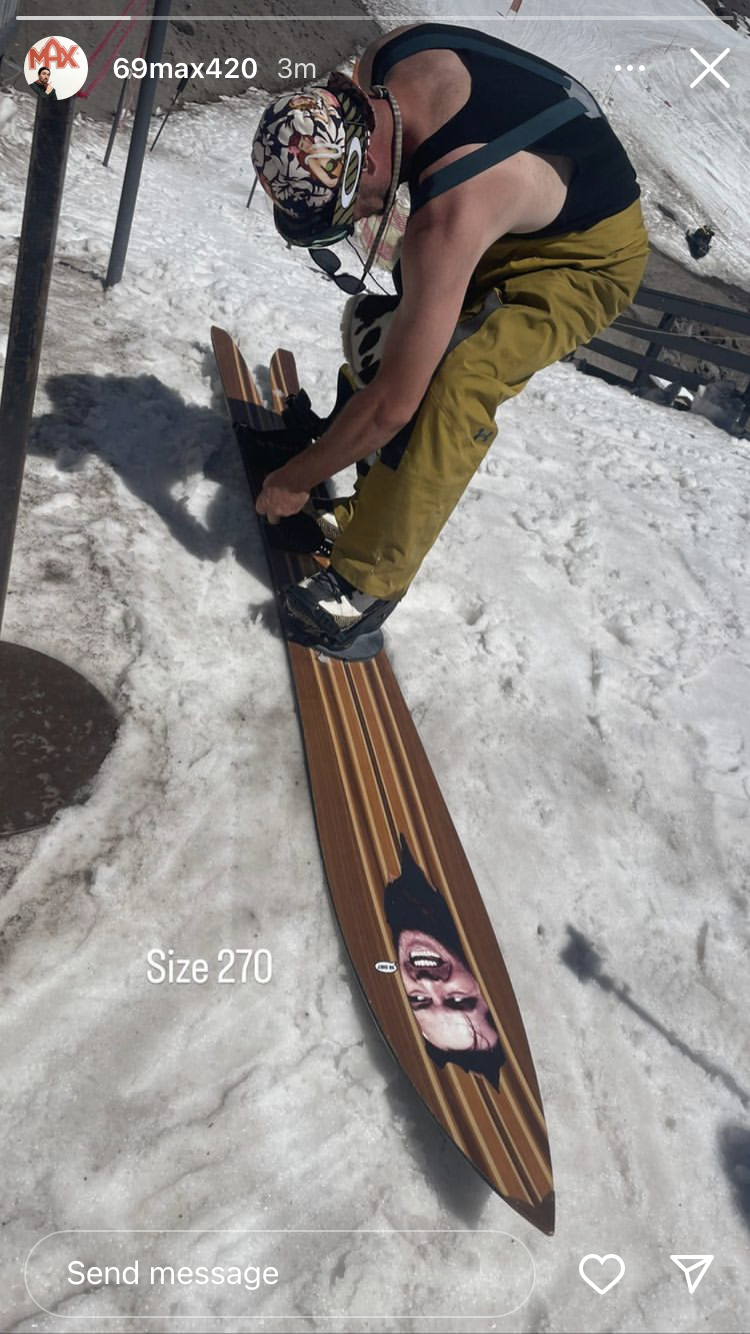 Max Warbington found Big Pink's long lost step brother. Add 67 inches to Nitro's biggest board and you get this insta story. Still waiting on some clips from this guy that rival the one and only.
Quin Ellul remixed some of Taylor Davies's clips from Here's Where the Story Ends. Refreshing reminder that the Calgary streets are alive and well.
The man behind the Catfish Chronicles, Chas Truslow, has an interview with Snowboard Mag.
Coming off the heels of From the Bottom of One's Heart, Kennedi Deck keeps the creative ball rolling with her most recent Vans-backed art project. Cool concept, great human. Peep it.
The Nomadik team just dropped a teaser for their first movie. Surely, a highly anticipatory collection of shots from the past two years in Japan. Excited to see some clips of Peter Cerulo in there too—great addition to the crew.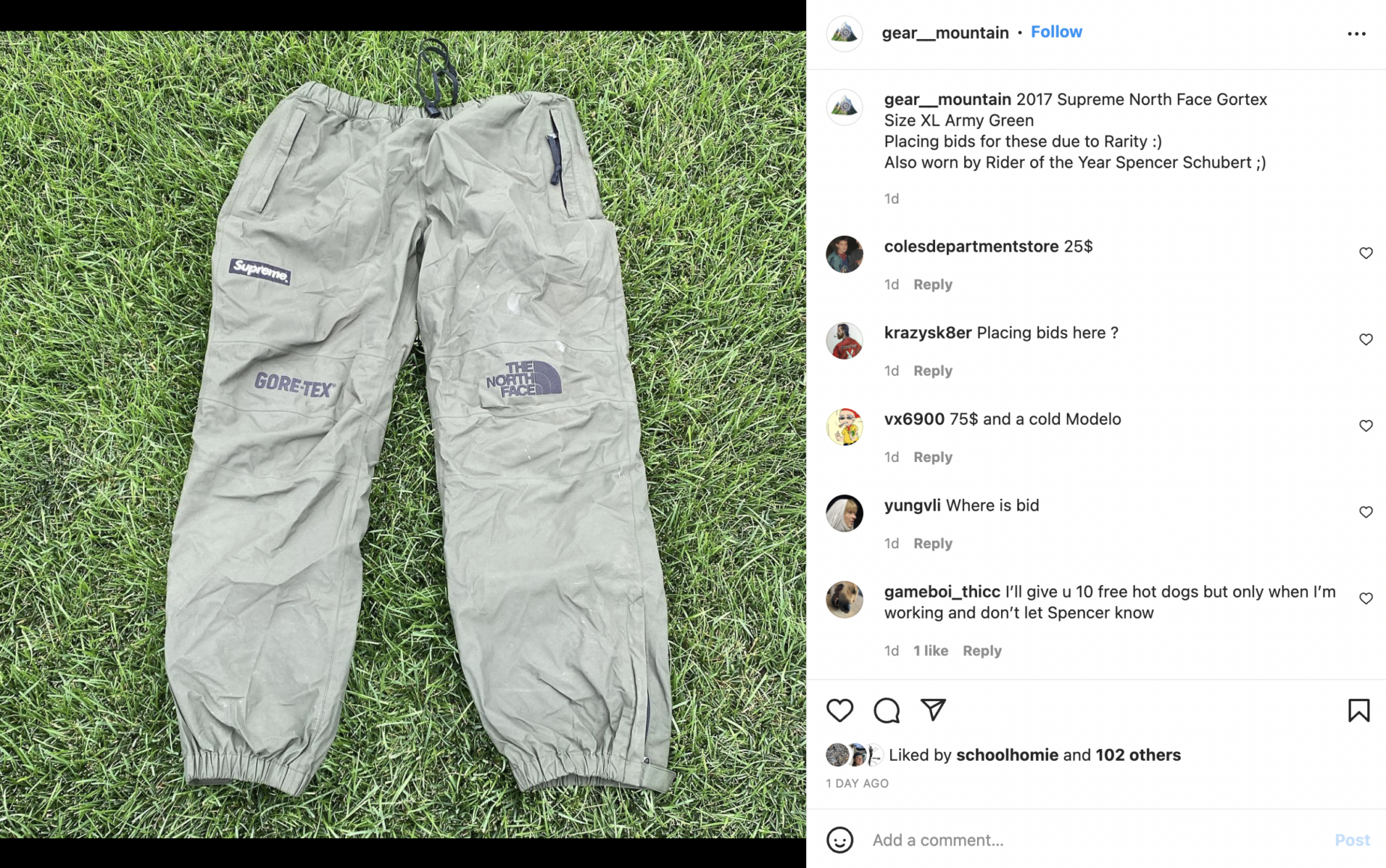 Gear Mountain just blessed the gram with dozens of new gear. Don't sleep, especially on these pants worn by none other than our ROTY.
The Natural Selection Tour dropped the top 5 best runs from their Alaska stop last winter. Spoiler: it's all Travis Rice and Torstein Horgmo.
Finally, if any of y'all are reading these, let us know how and give us some feedback. We love feedback. Love, Torment.