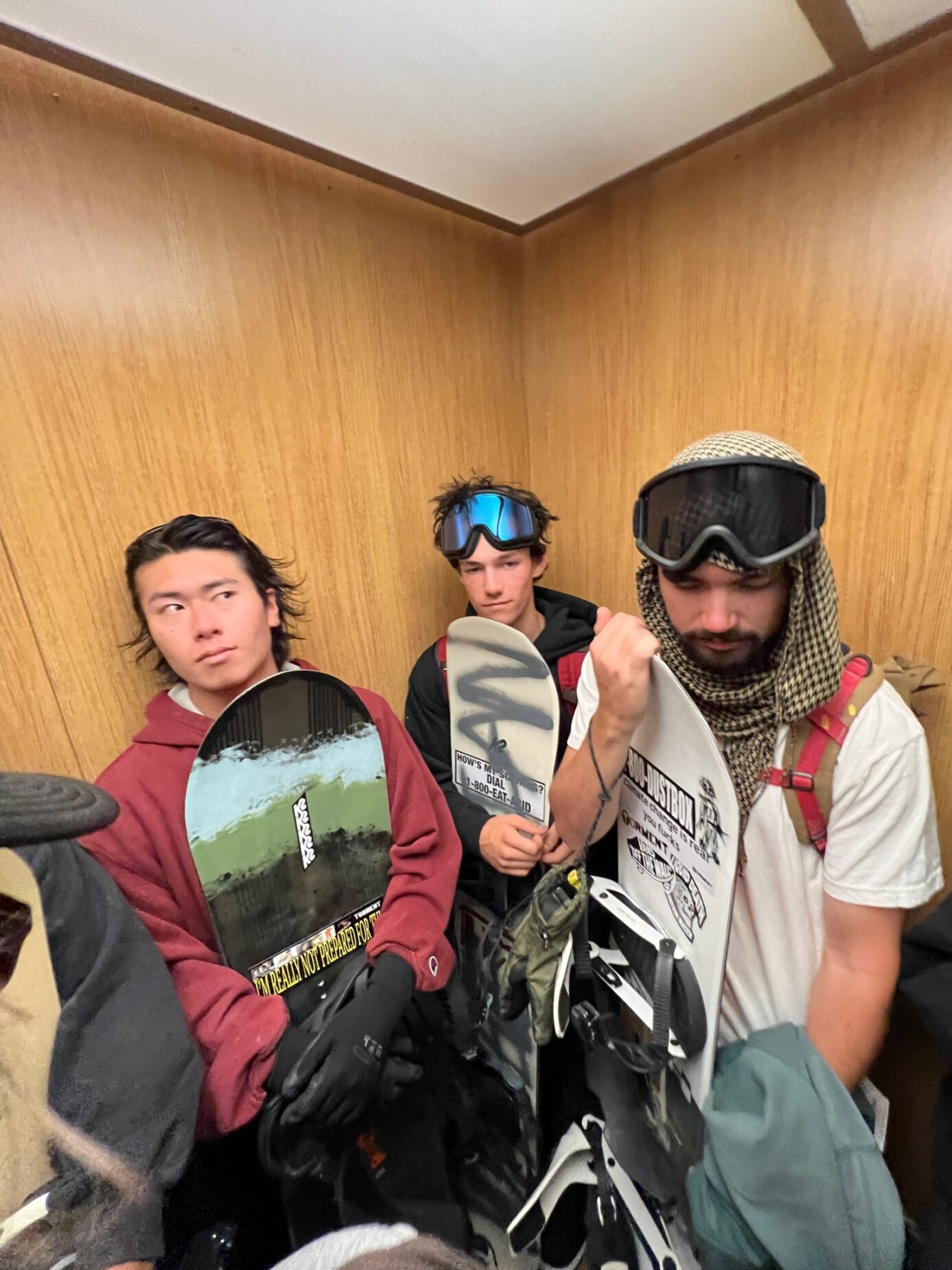 A hectic second week of our Summer Retreat translates to a hectic TTN. Thanks to the revived Torment Van, we've been all over the place the past 7 days—Hood, Portland, Little Hawaii, you name it. So, between our haphazard happenings and the rest of the snowboard world, there's a lot to cover. Let's get into it.

Jenkem just dropped an interesting interview with Tung Nguyen, NYC graffiti\skateboard transplant turned pseudo snowboarder? He's known for some pretty insane darkslides, but what peaked our interest is the fact that he probably has a better front lip than you. If that's not enough, his riding also checks out on the mountain and in the streets.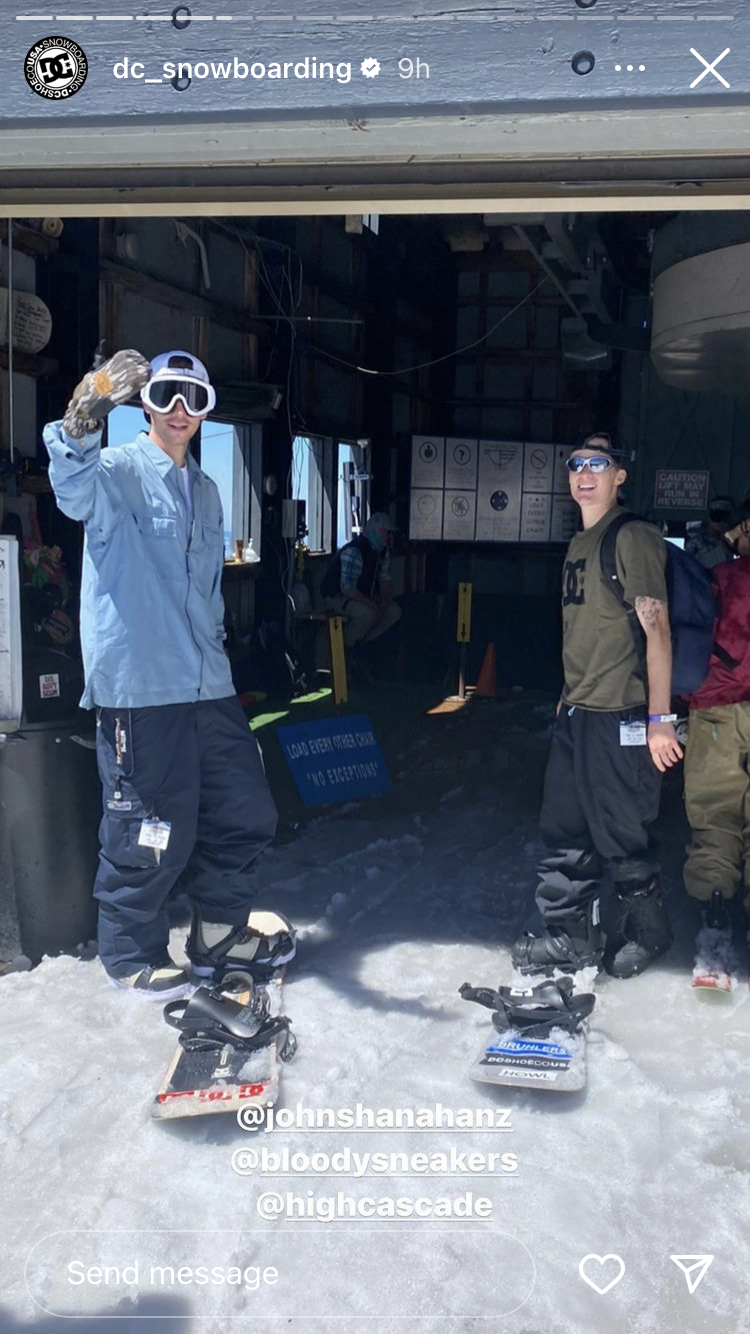 On the topic of skateboarders who are probably better than you, here's another one to add to the list. DC is about to close off the last week of summer boarding, and what better way to humble yourself into next winter than by seeing clips of John Shanahan ripping.
Time to steal your friends HBO Max login. Elana Height and Jeremy Jones kicked off the first episode of Edge of the Earth, where they attempt to descent Alaska's coveted Mount Bertha. Do they succeed? Is there an overwhelming amount of dramatic music? Peep the episode, aptly titled Into the Void, to find out.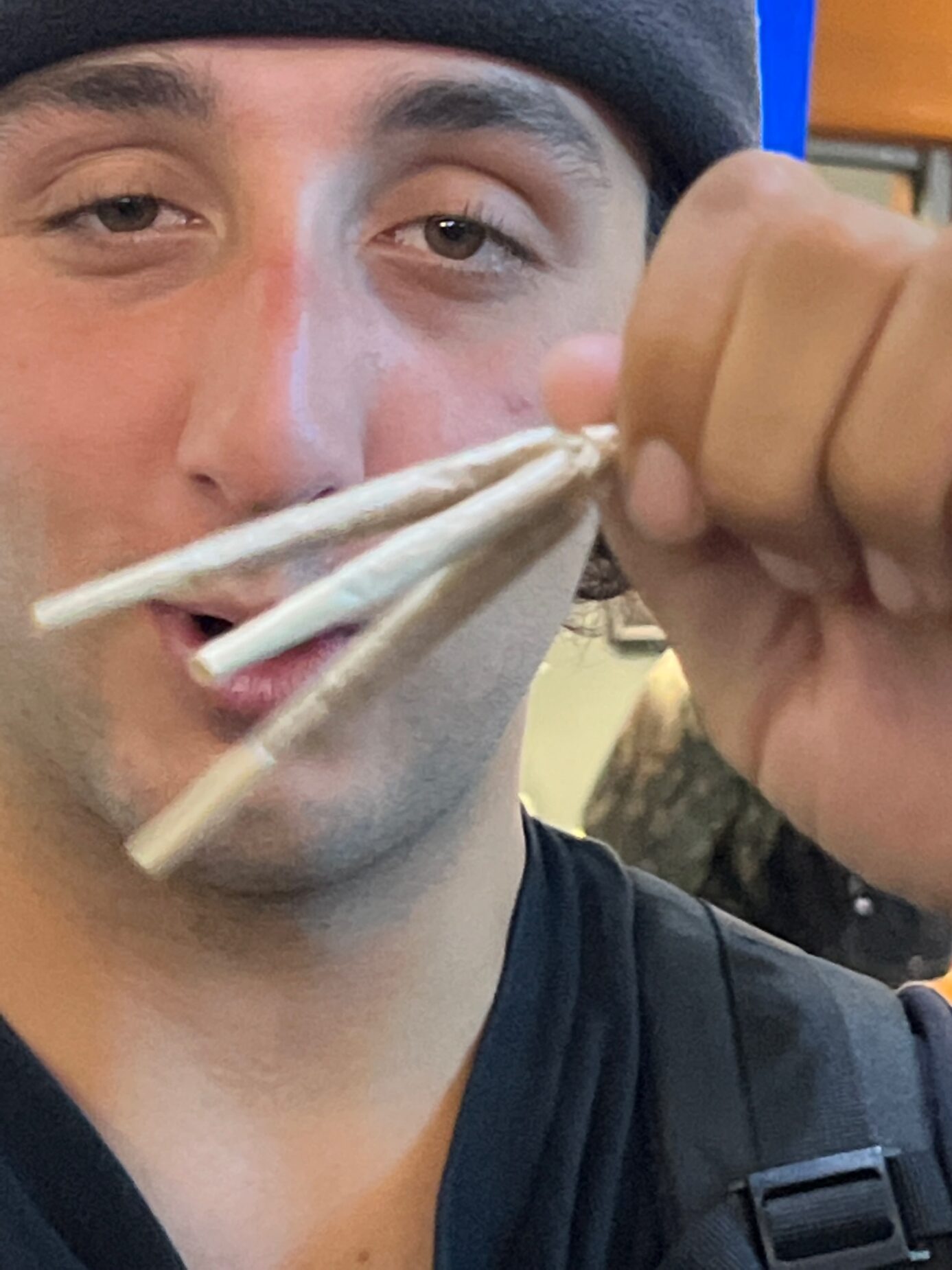 The Portland art show for Seen Snowboarding's new film, From the Bottom of One's Heart ended this past weekend. Fortunately, some of our favorite pieces are immortalized on Mikaela Kautzky's gram. "Ladybug's last first job" really stood out to us.
Lest you forget, the movie headed up to Vancouver yesterday to premiere at Anti Social. Looked super fun. They also got a feature in Lily Pad Mag's upcoming Issue 3. Seen Snowboarding is all over the map, just as they should be.
How it started vs. How it ended.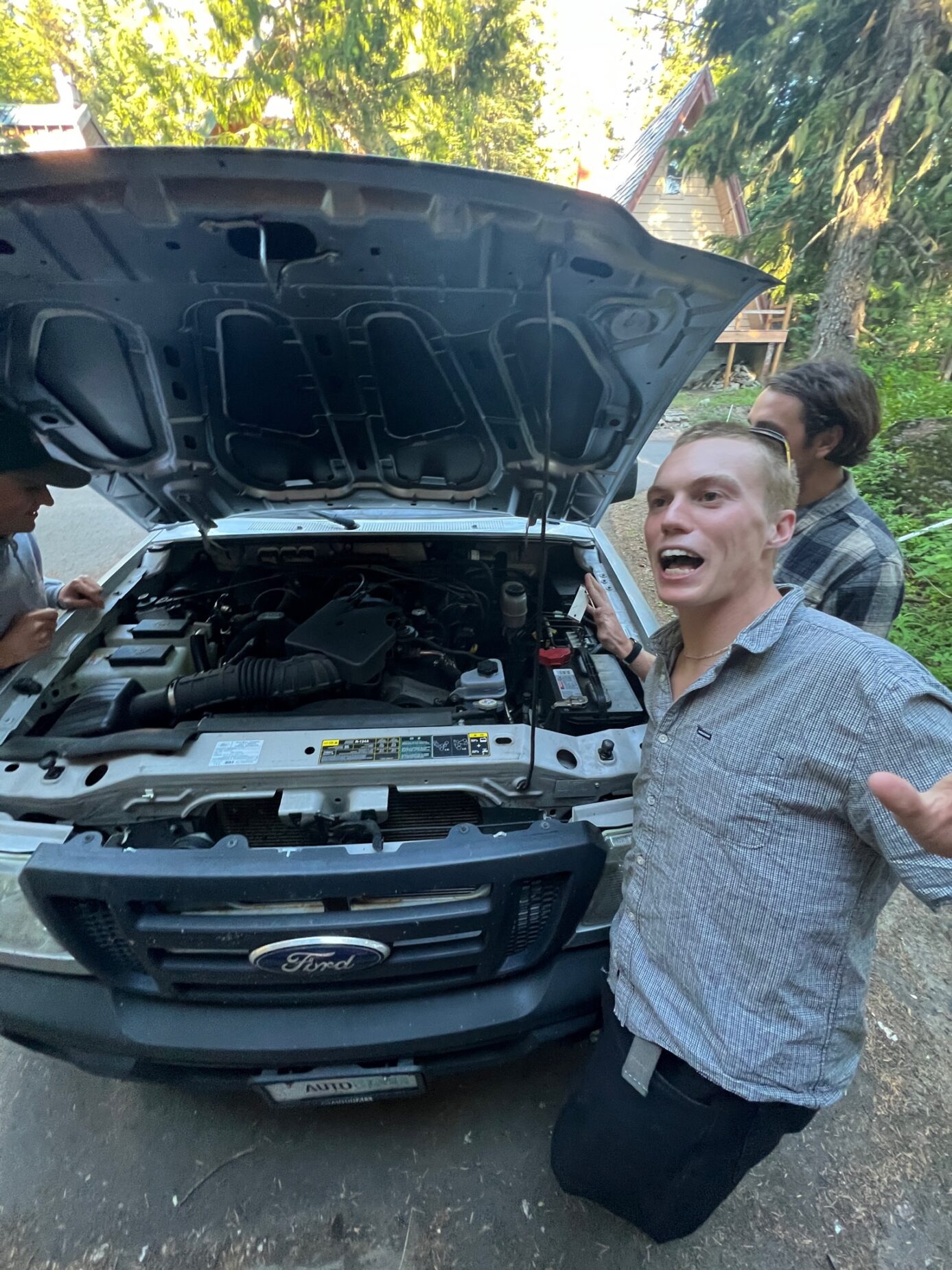 Lil van update:
"So basically we got the van from High Cascade two years ago on a trade deal. It was sitting in Jon's driveway since after putting about 3500 bucks into it. Then, because my suburban tranny blew, I needed a vehicle for Summer Retreat. It was unregistered without plates, but we rallied the shit out of it anyway bringing everyone up to the mountain each day, taking the old access road up and down, doing donuts in the parking lot, going to little hawaii, getting yelled at… it was a good time. With nowhere to leave it in Oregon, we needed a responsible caretaker for her. I asked around on who might wanna take the van and Dan McGonagle decided that he could drive it back to Salt Lake City. Still no plates, and, on top of that, I forgot the title at Jon's house. So, he got pulled over at Jimmy John's in Boise but somehow made it all the way like a goddamn road warrior. We are still unsure of how Aito obtained a can of spray paint but on the side of the van he attempted to write 'smoke em if you got 'em and instead wrote 'smoke me feel gomdam'"— Ian Boll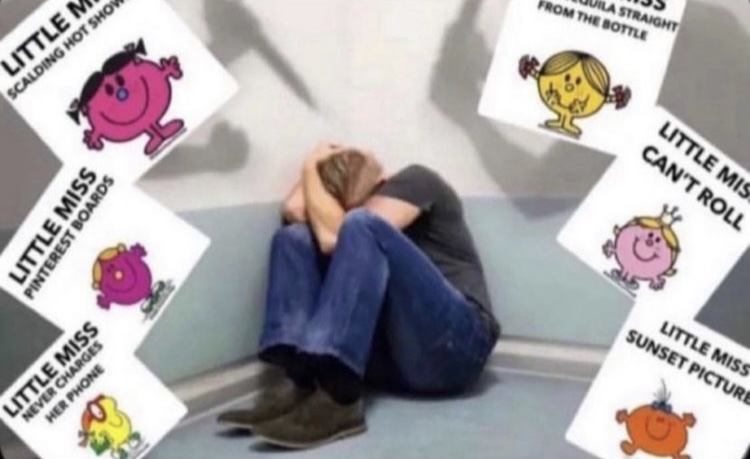 Not snowboard related, but we're sure this applies to everyone.
Shitty meme's got us thinking about Jess Kimura and a great conversation we had with here. She's been MIA with the never-ending meme stories, so we decided to do some digging. Turns out she's with Darrah Reid-McLean making the most out of the remaining snow pack at Brohm Ridge.
There's too much Hood content to count...we're losing track over here. So, we decided to focus on the new Big Snow park update. For a mere $39.99, you can ride 14 new features— a development that we can wrap our heads around (Hood ticket = $120).
I guess a few updates from the Jersey fridge never hurt anyone...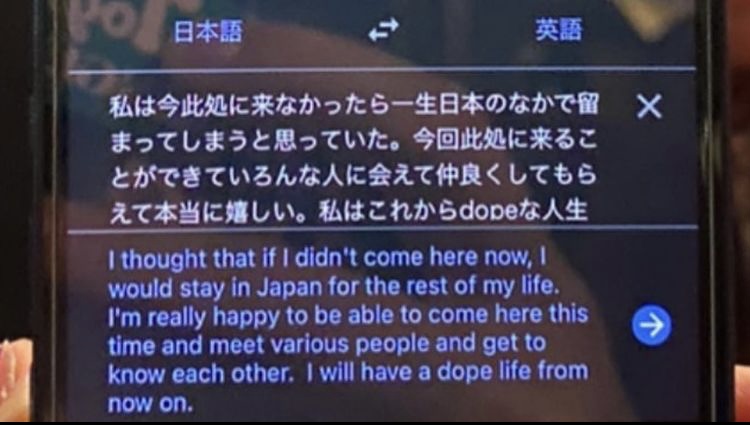 Aito Ito pulled up to our Summer Retreat and definitely left his mark. Not only was he the spray paint culprit, but he was also guilty for insane riding and good times. This Google Translate says it all.
Nice to see this little Jed tribute last week. Reminded us of his "Welcome to Adidas" edit that seemed to have vanished from the internet. It's now private on Adidas' YouTube...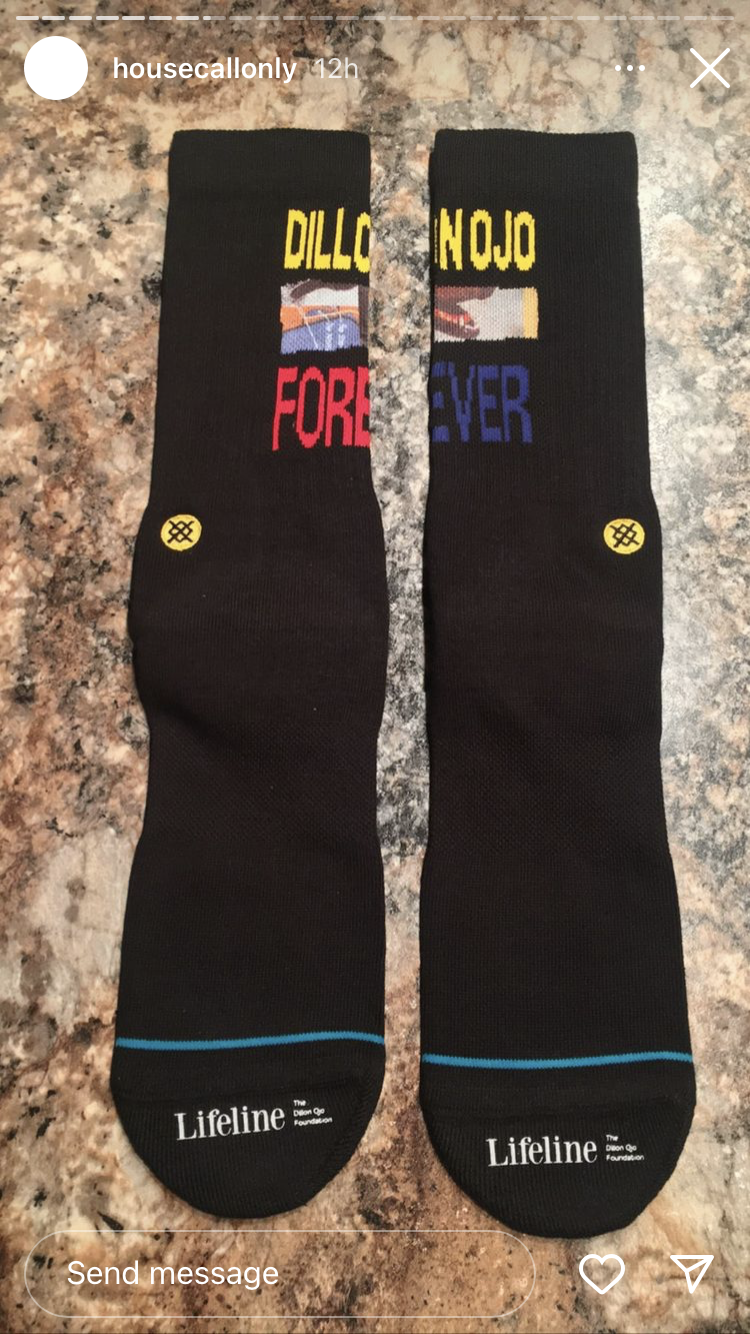 House Call Only giving us a little sneak peak into what will undoubtedly be Stance's most sought after collab. Great human, great socks, great purchase.
It's either this or he's sleeping. Lose, lose situation.
Just when you thought everyone and their mother was moving to Brooklyn, the one who initiated it all is leaving. Ironic, we know. Matt Roberge is packing up Vintage Sponsor and jumping ship to a new HQ in New Hampshire. Another reason to pull up to Loon next season...
Noiseradio.1 is back with some more mixes. Easily 6 hours of new music to keep you (in)sane. Thanks, Tommy.
And just when we thought our fisheye find from last week couldn't be one-uped, @vx_fisheye_sales's next post does just that. The new industry standard for on-hill boarding? Jk, inflation.