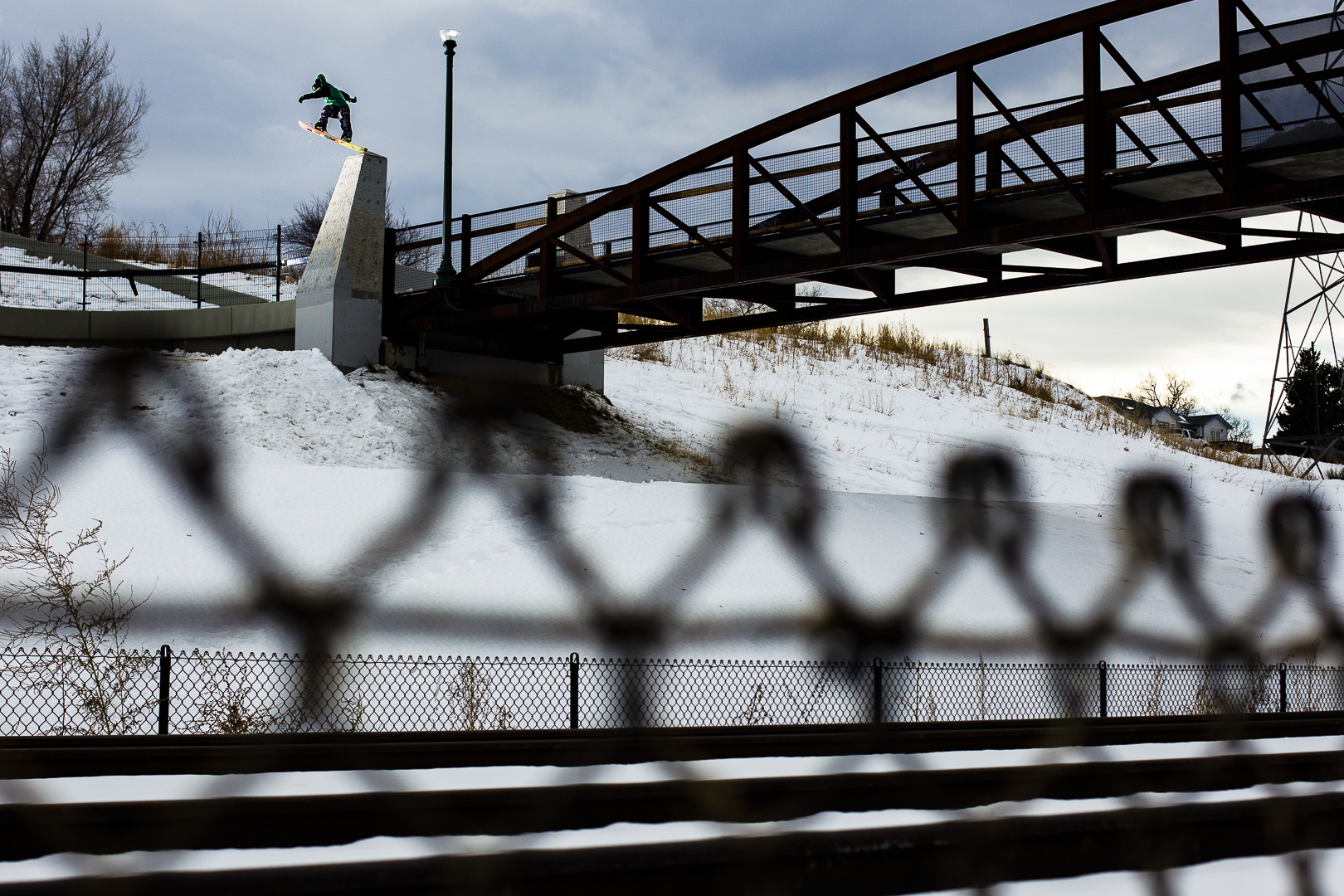 Photos by: Andy Wright
What's your favorite video part?  An evergreen snowboarding conversation topic.  Whether driven by nostalgia, style, music, bad-assery, or jack-assery, we all have a short list of the parts that repeatedly hit home for whatever reason.  One of my favorites is Chris Grenier in Transworld's Get Real (2009). An absolute classic for many reasons. But have you ever wondered what your favorite rider's favorite video parts are? Grenier is here to deliver yet again with a description of his top 5 favorite video parts and why they have a place in his heart.  
— Java Fernández

Travis Parker - Robot Food's Afterbang (2002)
For me, this part is the perfect blend of light hearted snowboarding and A grade heaters. At this point in time, Parker was on another level, he had the Muska rip off K2 graphic, his style was so effortless, and he was pushing the boundaries of trick progression in weird directions along with the standard issue bangers. The song, the mixed medium blend of hand held crappy digi footage and clean 16MM is so timeless, the vibe is just perfect. I think it changed the landscape of snowboard videos from serious tricks only, to heavy snowboarding with a blend of relatability and fun.
Danny Kass - Grenade Gloves' Full Metal Edges (2003)
Danny Kass riding to AFI at a time when Grenade was on the rise was absolutely electric. He had dope skate footage, he had the coffin graphic GNU, and his style will never be touched. This one is timeless. The riding and song selection gets me jacked up, Danny Kass in his prime is unstoppable. Early Grenade era was a special time in snowboarding. 
JP Walker - Mack Dawg Productions' True Life (2001)
Watching JP Walker in his peak was incredible. In terms of an all-around video part, from street to backcountry, he was head and shoulders above everyone at that time. The marketing and persona he had was larger than life and he had the tricks and the song to back it up. 
Mark Frank Montoya - KidsKnow Pictures' Burning Bridges (2005)
It's Marco being Marco, there's so much flavor, effortless style, no grab spins, flat ground butters at the resort, huge cliffs, peak confidence on a snowboard, the part just makes me want to go snowboard, Plain and simple. MFM is one of a kind, everyone wants to ride like him but nobody will ever replicate.
Scott Stevens - Think Thank's Thanks Brain (2007)
This was Scott's first major part, he was fired up. I think there's over 50 tricks in that part, and the energy is infectious. It's a great blend of good music, crdafty tricks, legit A grades, and shear tenacity. He took snowboarding in a fun direction with this part and pushed the limits of making something out of nothing, creativity, and inspired a generation of kids.