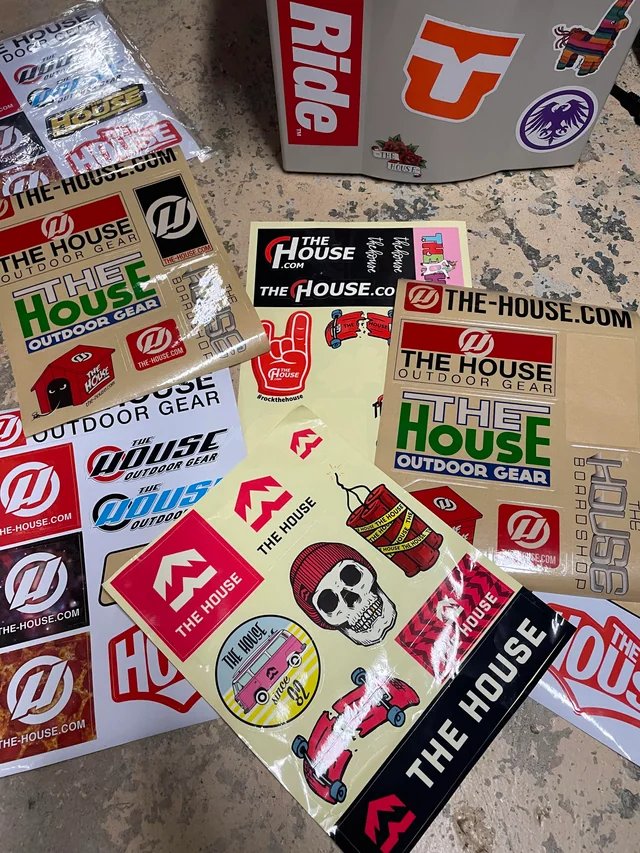 Depending on what era you grew up riding in, there's a good chance one of the above stickers resonates with you. Maybe the logo brings you back to the early 2000's when online snowboard sales were starting to ramp up, or maybe their URL acts as a pleseant reminder that they sold anything and everything snowboard-related for decades. Either way, The House Boardshop represents a multi-generational tyranny in the online snowboard shop landscape, and we're late to the party in recognizing the fact that they're in some make-or-break financial trouble right now.

We caught wind of a few articles (1, 2) the other day, and to say that this whole ordeal has flown under the radar is an understatement. Put simply, Camping World Holdings Inc, the world's largest retailer of RVs and related products, bought Active Sports and its online component (TheHouse.com) back in 2017. Since then, there's been allegations that the previous owners of Active Sports lied about their financial situation before and after the deal. The legal suit that was filed last Tuesday claims "the previous owners inflated Active Sports earnings by at least $1 million by providing 'false and misleading financial statements' to Camping World in connection with the sale of Active Sports and engaging 'long-running scheme' of falsifying financial information dating back to at least 2010."
To add insult to injury, it's also alleged that fake customer transactions were created on PayPal and Amazon's e-commerce platforms "resulting in $600,000 loss for Active Sports in March 2020."
The elephant in the room: who previously owned The House Boardshop? Well, according to the lawsuit filed in Ramsey County District Court, the previous owners of Active Sports are InnerHealth Corp. and a family by the name of Magnusson. Jan Magnusson, former CEO of Active Sports.
A lot of legal turmoil to consider, but what all of this boils down to is the fact that Camping World has a grim outlook on the success of The House Boardshop moving forward. This has already manifested in the parent company shutting down The House's retail store and warehouse in Little Canada, and according to some sources, their website is "currently is holding a liquidation sale." 90 or so employees have already been affected, and Camping World has openly expressed their intention to exit the business. The future seems dismal for one of snowboarding's most iconic snowboard shops.

That's a lot to wrap your head around, we know, but if the past few years in snowboarding have taught us anything—don't be sad it's over, be happy it happened. With that saying in mind, it's worthwhile to recap the golden days of The House Boardshop, a time when their team was stacked and their YouTube channel even moreso. Here's a trip down memory lane with their most popular and/or entertaining videos.
Best Interview
11 years ago. A time when tight pants were a staple in Sexton's wardrobe and Stepchild took precedence over Public. Joe headed to The House shop to answer some questions that some Facebook friends had thought up.
Runner Up: The Brady Lem Interview
Most Popular Edit
Back in 2016, when Buck Hill still had a dry slope. Gotta think those ender clips are from a young Garrett McKenzie.
Most Popular Board Review
The 2010 Burton Custom V-Rocker Snowboard. That graphic will most likely unzip you into simpler times. A lot to unpack from 13 years ago.
Most Popular Binding Review
Re-entry bindings have come and gone. A look into what could have been with the Flow 5, GNU Psych, and K2 Cinch CTS.
Most Compelling Advertisement
The second most viewed video on their YouTube. Engaging and a 100% conversion rate.