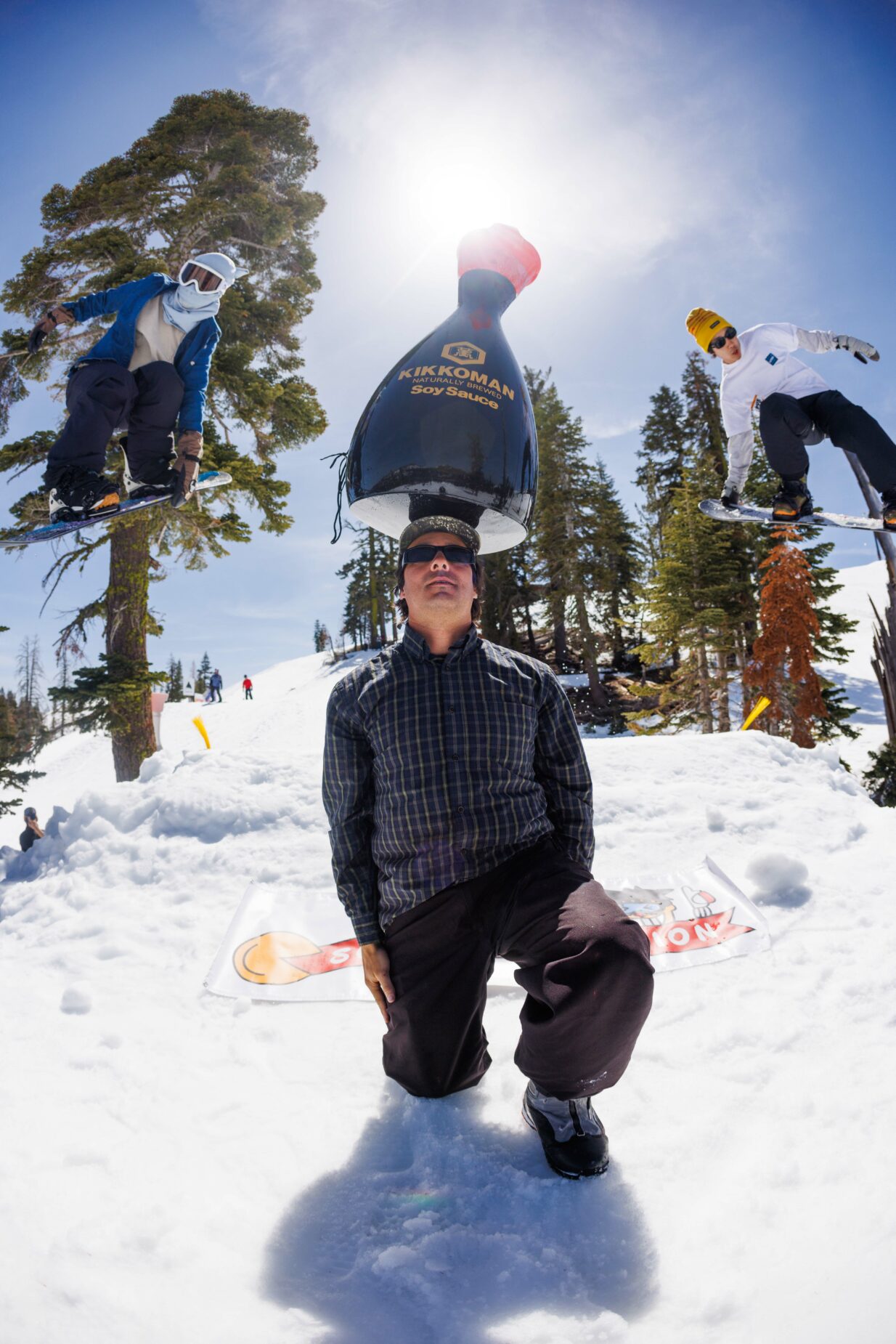 SSN Stir Fry
Woodward Tahoe, CA
Words by Max Tokunaga, Janthavy Norton, and Justin You
Photos by Mike Yoshida and Justin You
We're here to be exclusively inclusive. This is a space we have created for the AAPI family to celebrate Snowboarding While Asian; the second community meet up, the first ever Stir Fry. Three days of taking over a custom built zone on the mountain to share music, snacks, laughs, and the passion, or discover the fondness, for snowboarding together took place at Boreal + Woodward Tahoe this past April 6th-8th. The first two days were arranged for invited riders only,  and the third day was hosted as a "community day" where we welcome the public within the orange rope to ride our special set up and catch a vibe. From the soy sauce bottle snow feature to shred-able sushi pieces catering to all riding abilities, Mizl and the Boreal crew went above and beyond expectations to allow the Soy Sauce Nation to have a time we wouldn't soon forget.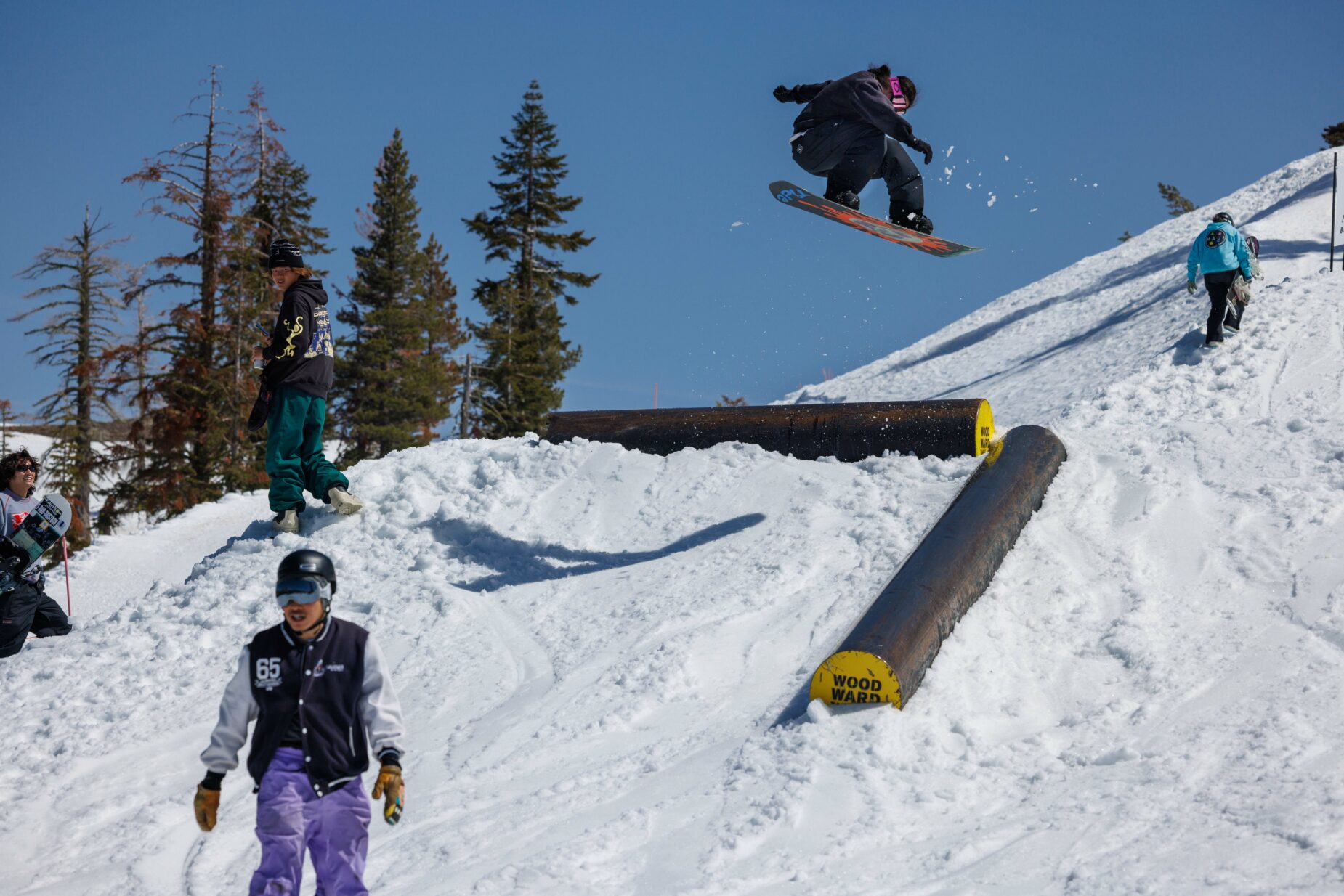 Sitting put after setting up at the registration booth, AK, Nirvana, and I saw the like-looking faces come through the door with contagious liveliness to get on the mountain together. Most we had met previously, some we were putting a face to the name for our first time. Friendships through social media are being shared in the real world for the initial time. Quickly becoming more comfortable, yet more busy grabbing event t-shirts and asking what Kikkoman noodle participants wanted, because we had some kick ass sponsored goodies to give away, the emotions were aligning just from having our family present in front of us. Literal family was present, my brother was in attendance, Masa & Hiro, Jacob & Austin, and more, truly a reunion! Although we dress to show off our personal taste, ride what boards we think are cool, it's not everyday in America, a different circumstance in our native countries, we get to experience a majority of comparable looking humans, especially in the mountain-resort setting.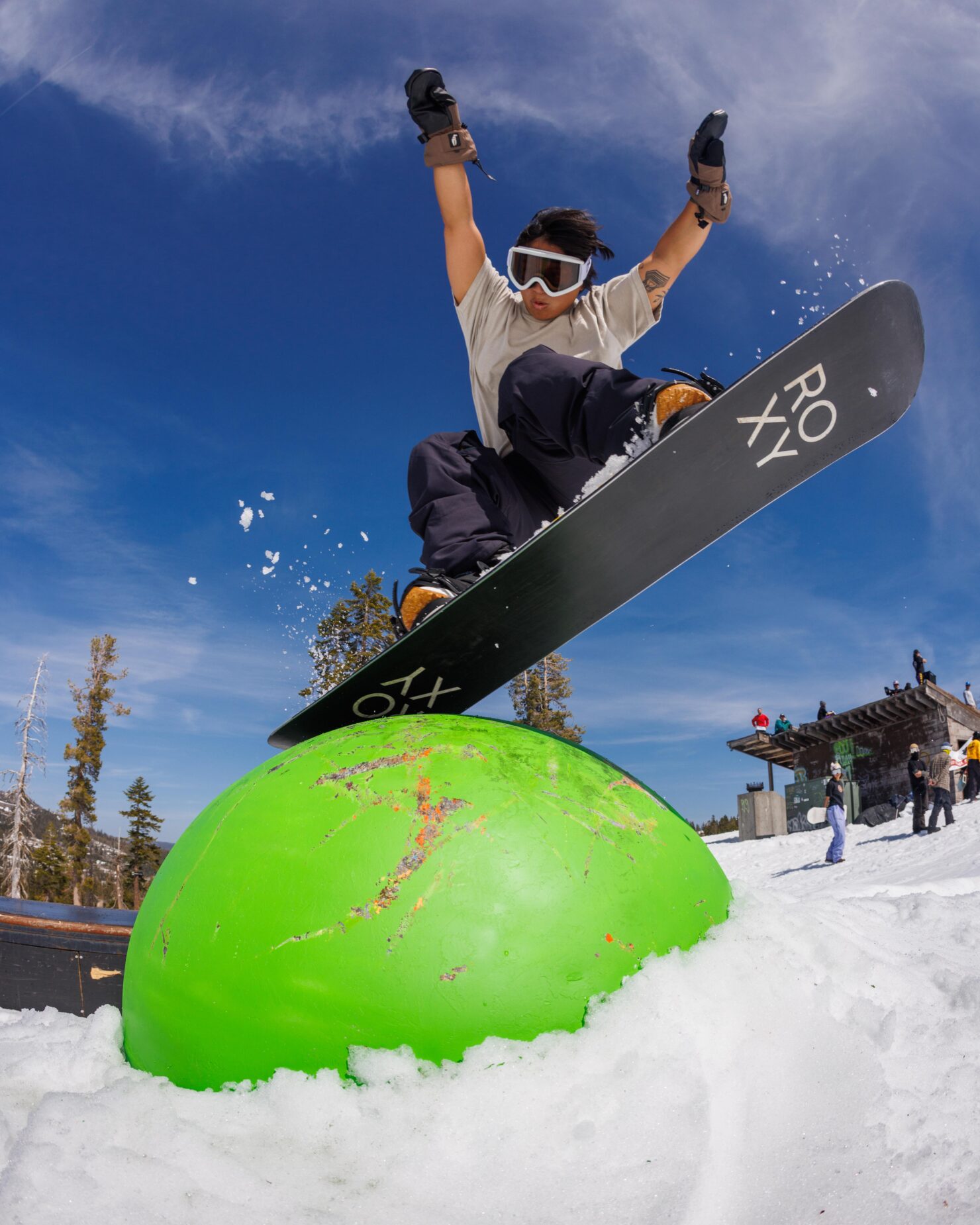 "This was my first time going to a Soy Sauce Nation event so I didn't really know what to expect. I love what they are doing to bring the AAPI community together. It really creates a whole new network of Asian friends for me which I realized I am lacking. When I got there I was a bit intimidated because everyone was ripping but I left with so many new homies. As a skateboarder I was nervous knowing it was a snowboarding event but everyone was so encouraging and willing to take beginner laps with me. Even though I got absolutely bodied and had to sit out, I had a blast watching everyone jam and have a good time.  I can't wait for the next event!" 
-Janthavy Norton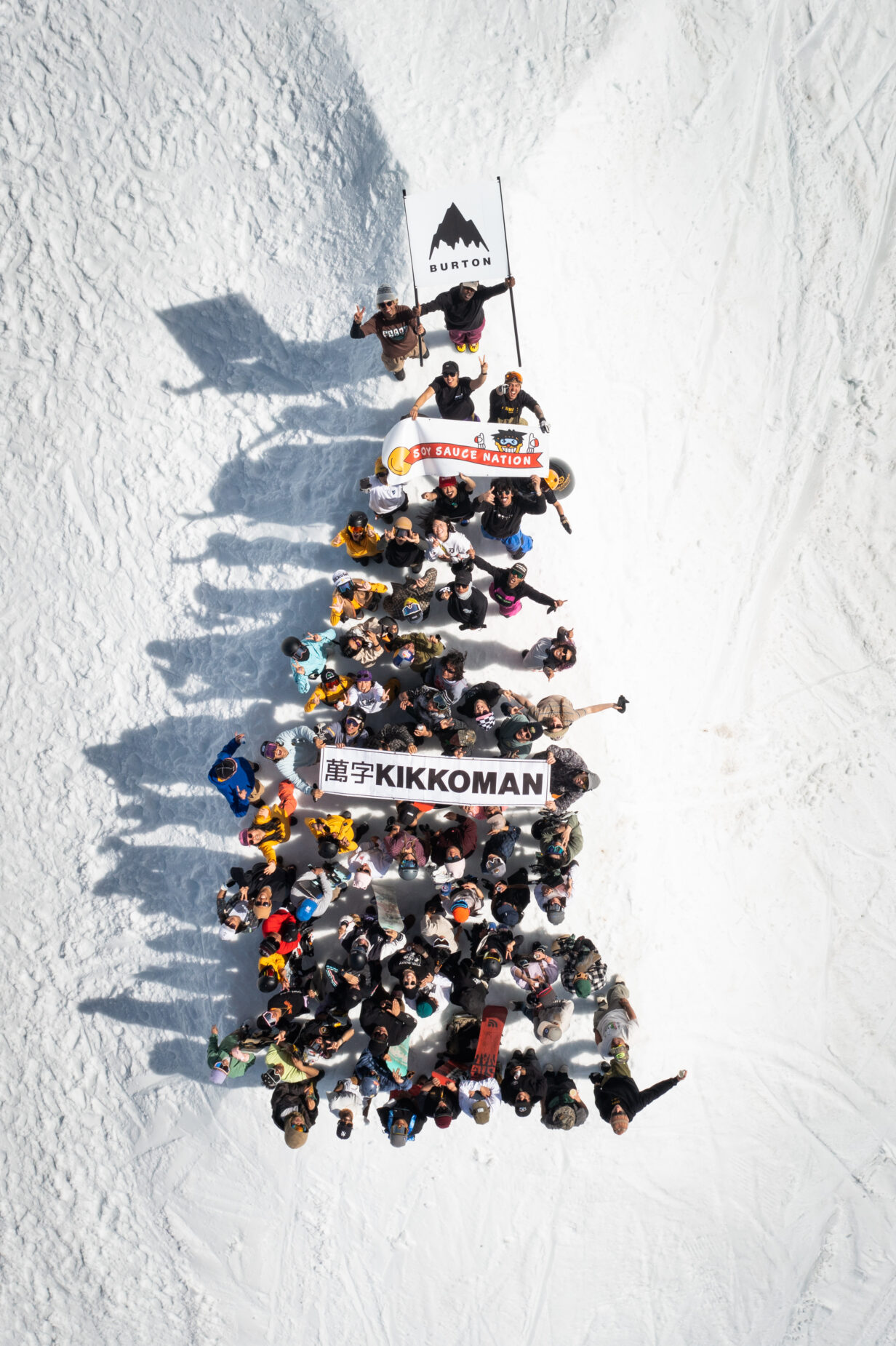 This is why we do it! A skateboarder that's new to finding snowboarding, looking to stand sideways with alike looking people, expanding the community. Skateboarder, parent, sibling, Professional, Amateur, flow, industry, media, enjoyer of a good time… the snowboarding at Stir Fry is communal! No matter your ability level, we are here to create a space that is comfortable for everyone, because we love to see it! "It" being the early steps of progression, the finesse & flow of a seasoned rider, a smile on someone's face and the laughter it brings to be sliding, or falling, on a snowboard. You can feel the energy! Dropping into the course, speaking from my own perspective, we can slide down nearly worry-free, no one to judge, this isn't a contest of any kind. Maybe a camera is pointed at you and eyes are on boards in motion, so just shred and have a good time. More so you're entering a party of like-looking individuals and you get the chance to do your dance on a snowboard. Whether snowboarding is a regular winter activity, or Stir Fry is your first time clicking in for the season, Soy Sauce Nation is honored to be the reason you went snowboarding. Some leave the event with the hope to do it more? The juices start flowing…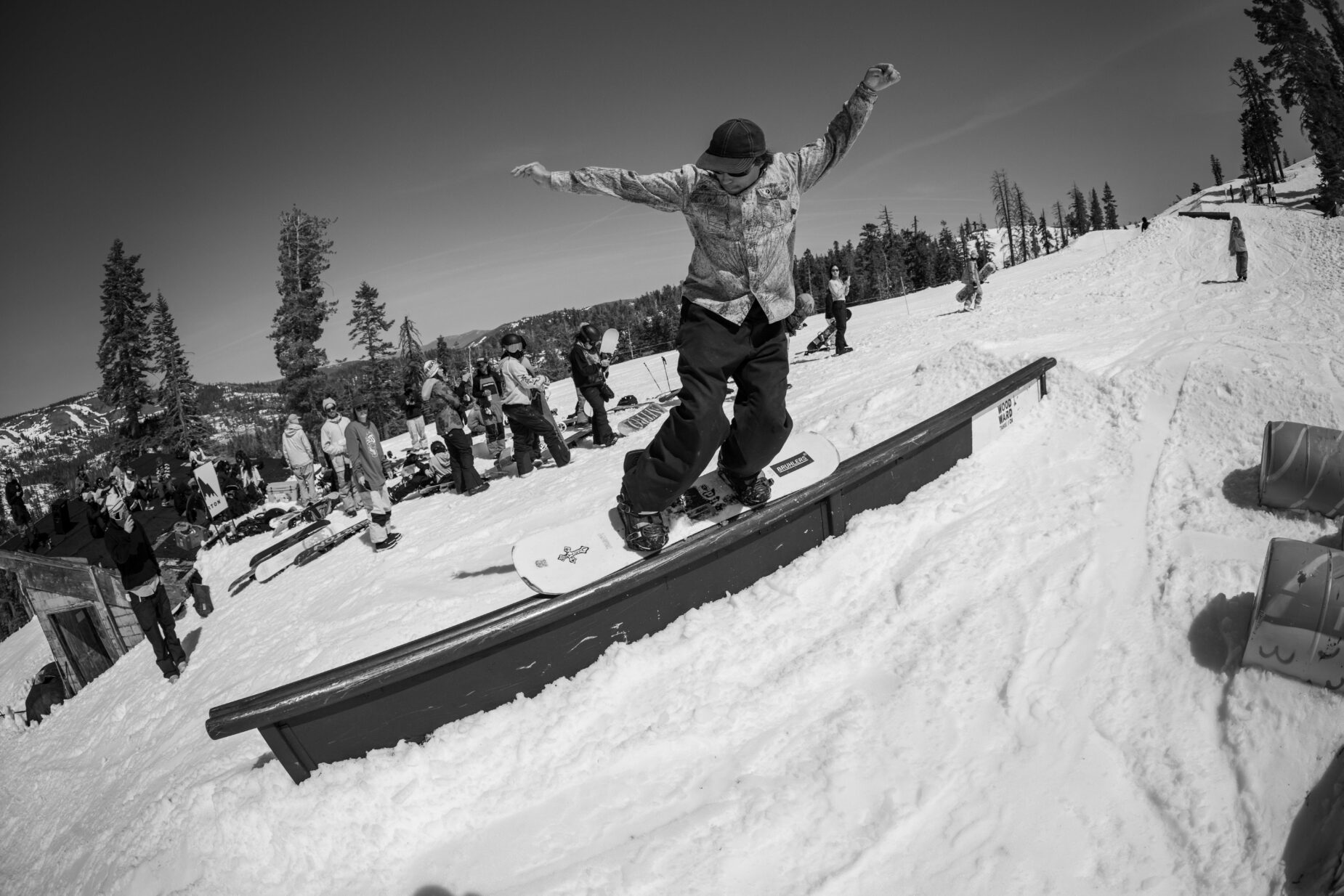 Growing up Asian-American in the suburbs of Minneapolis I always struggled to find others. About three years ago I met some great friends that introduced me to Hyland and Trollhaugen. Together both of them with our community have been able to facilitate so much to me. Especially what I know as snowboarding now. When A.K. and Nirvana reached out to me to come out to Boreal for Stir-Fry I felt like an absolute child again. Like sports when I was younger, learning how to snowboard in the upper midwest has always been predominantly white and far from accessible. Finally when I arrived at Boreal, it felt like a grand showcase of how expensive skiing and snowboarding is. Needless to say, I couldn't be more stoked to be there. I'll never forget the memory of being able to strap in with A.K. and him pointing out everyone from the lift. It's a feeling I can't even put into words meeting riders from all over, all ages, and all ASIAN. Constantly throughout the event, you could feel this warm reunion circling everyone from strangers to family. This event was far more than snowboarding, but finally an opportunity to both have pride in being a person of color and snowboarding while Asian. It's been really amazing seeing groups like SSN, Pink Dollar Possy, and Seen Snowboarding happen in real time. After being back home, I'm excited to see what's next <3 
"A HUGE thank you to everyone at Soy Sauce Nation and Kikkoman for bringing everyone together, Cho for the amazing poster, and Boreal for having us!"
-Justin You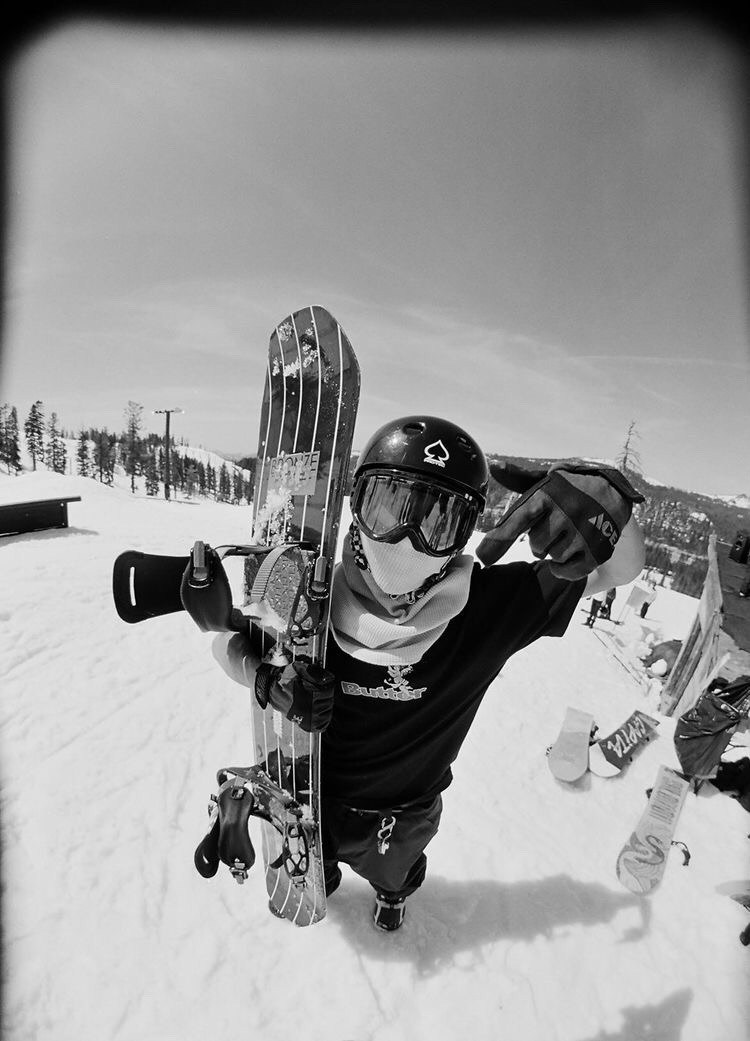 Meet Justin You, a midwest shredder that is exuding excitement for snowboarding and the gift of community it brings. We supported Justin with aid to be able to come to Boreal as he brought the energy and continues to back home into his own community. Something we hope to continue to do, give the AAPI folks not only a reason to go snowboarding, but the means to go, even if it's for one weekend of the winter. Some of our favorite riders have traveled down other life paths, we hope they can make it to Stir Fry one year to meet the ones they inspire from old video parts to current day life ventures. We are thankful to be friends with so many influential humans! 
As we move into the summer months and off the snow, this was a treat of a way to close out the winter season. The community continues to grow, our family now flourishes among the current advocates of the Soy Sauce Nation and we are honored to welcome the ones who learn about us through attendees of the events, no matter who, allies alike. We are excited to see our Soy Sauce Nation family again. Thank you to our premier sponsors Kikkoman & Burton, as well as our supporting sponsors Roxy & Crab Grab.