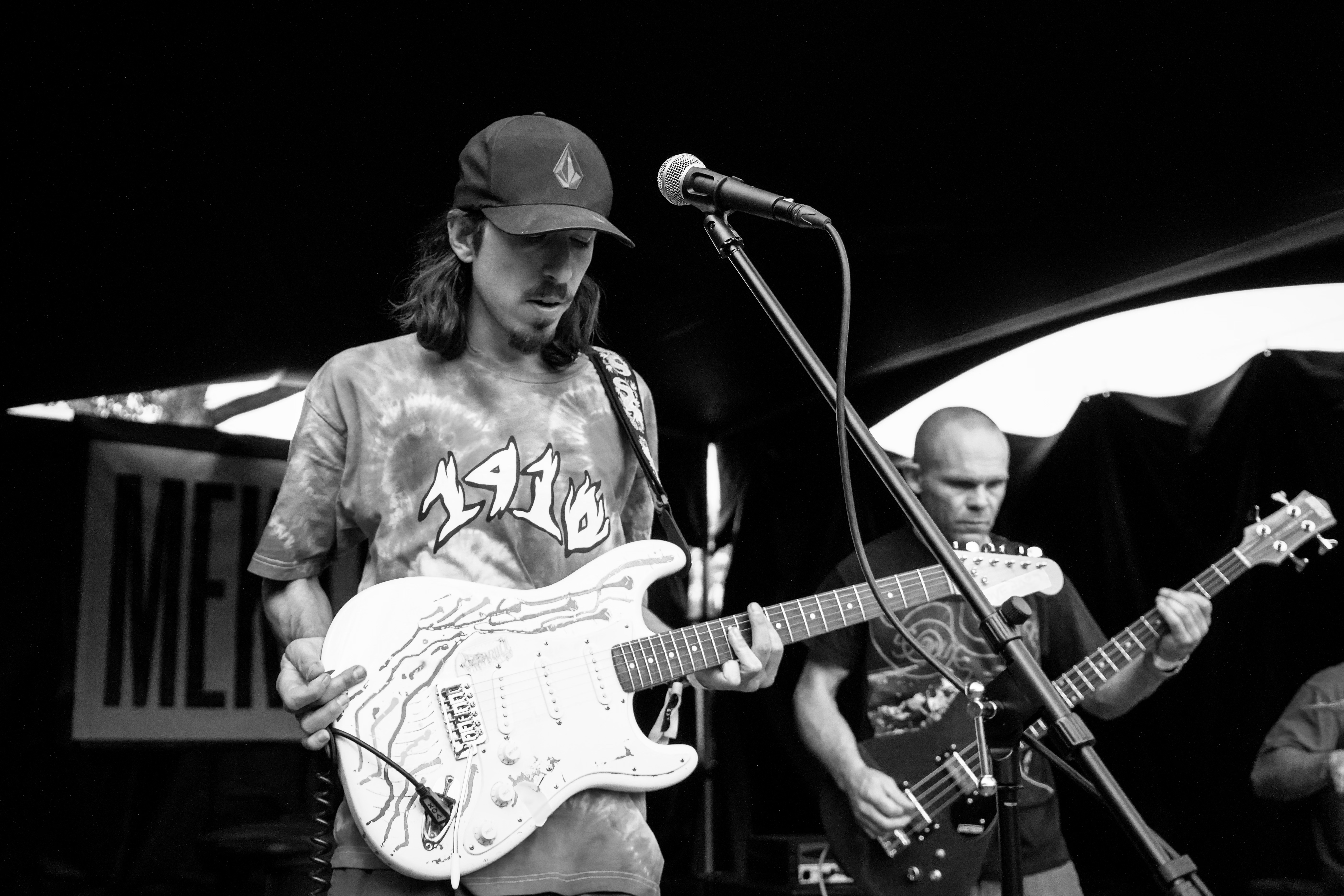 MEKA Snowboard Festival
Commons Park, Denver, CO

Meka Snowboard Festival came to Denver, Colorado and it felt like a summer camp for snowboarders. Day in and day out for four days, it was a frenzy of recurring new and familiar faces, as people from all over came together to enjoy a ton of snowboard-based activities.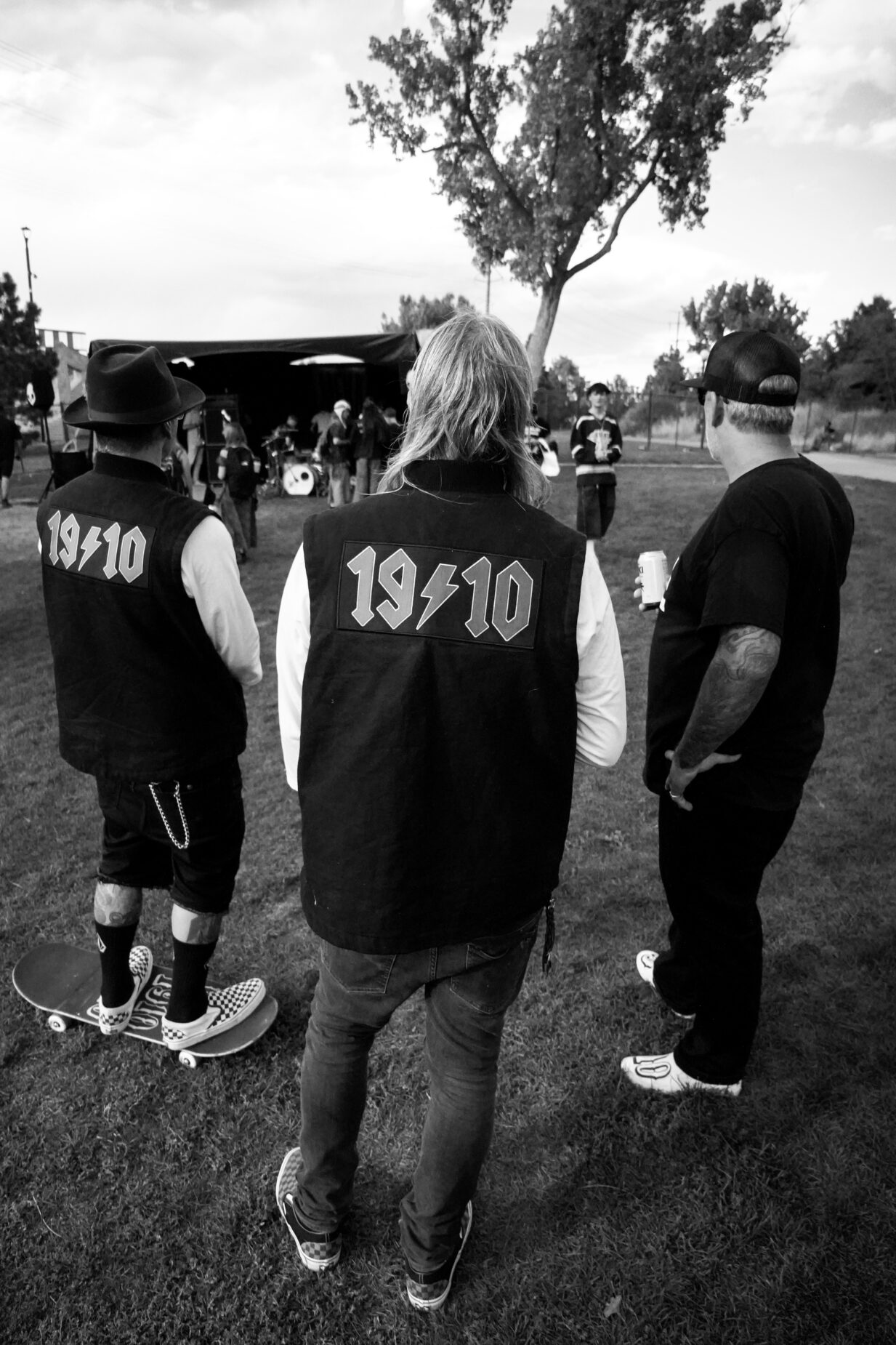 The first day held numerous events including the Torment Magazine photo show, and despite having never set up a gallery before, Caleb and I did alright. Luckily, we had help from Box at Midnight Visuals, and the Evo homies all helped us make a nice looking display so we didn't blow the first event of the weekend. The collection of photos we used came from the first six years of the magazine and, to be honest, the photos are all really sick. We got everything done just in time for people to show up and the free Fat Tire beer began flowing. Ian [Boll] gave a speech, and it was a good kick-off to a weekend full of events.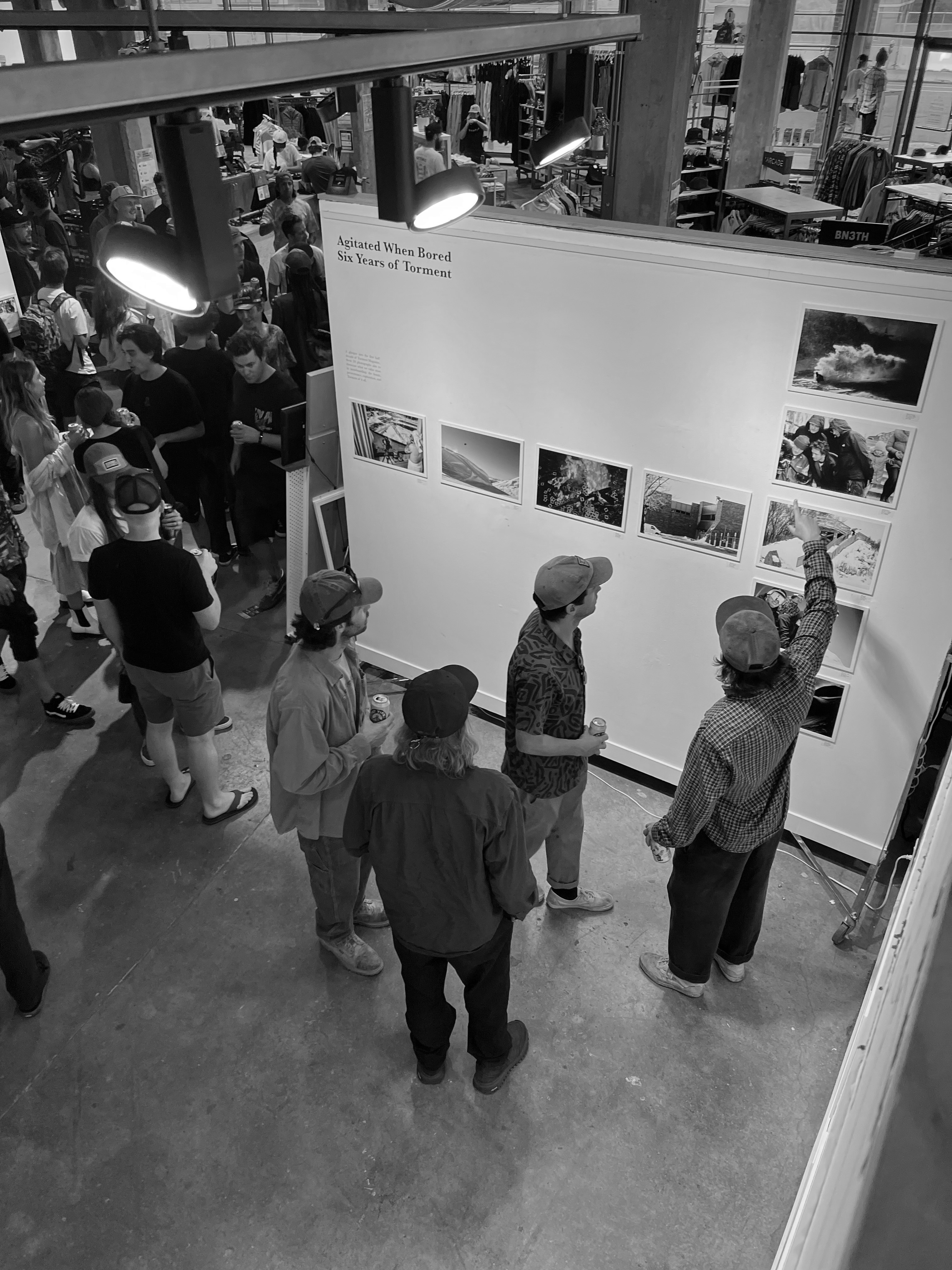 Following the photo show, we all walked two blocks down Broadway to the 1910 art show and watched a horde of people head straight for the back to try to get Jamie Lynn's images tattooed on them for free. Nick Dirks was there, and I dare say he was the most requested artist. No disrespect to the other artists, but dude, it's fucking Nick Dirks. The guy jibbed a cop car.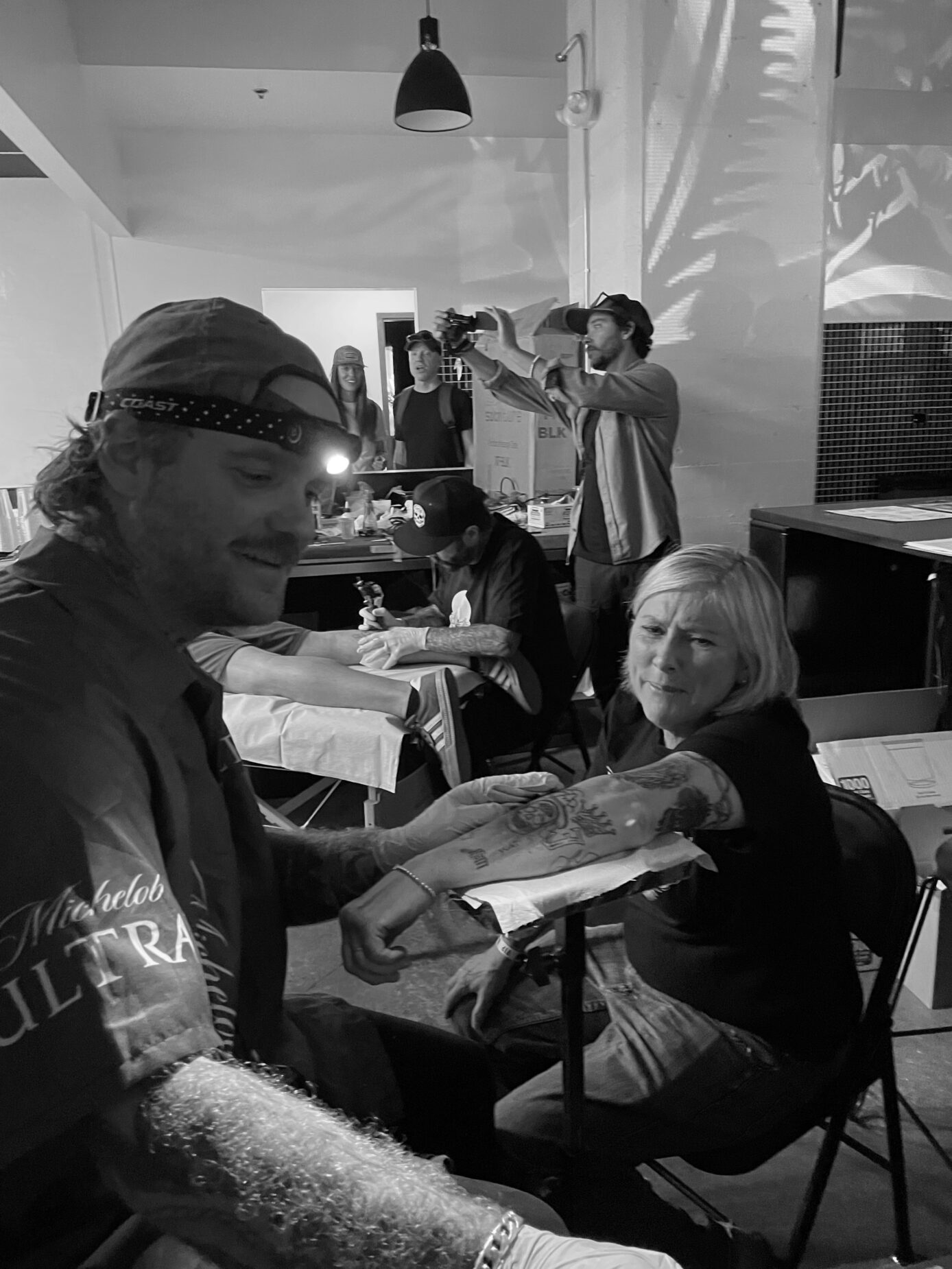 Friday morning, I headed downtown to catch some of the public snowboarding they had at Commons Park. I walked my dog around in the heat, soaked my shoes in the rail jam melt run-off, and had a nice catch up with Denver [Orr] in Denver. I watched a bunch of locals and snowboard brass hit the setup for a while, and after watching Mike Rav get tech on the down ledge for a while, I decided I'd better head over to the RiNo Art District to catch the Burton Blooom premiere. Unfortunately, I was a little late and the Burton store was packed out. I was forced to view the screen from a 90 degree angle and only saw two tricks from the whole film. One by Grace Warner, which was a triple kink (we can debate kinks later) that left me thinking, man, if I tried that I would 100% get knocked out. The only other one I saw was near the end of the video, by Luke Winkelmann. I'm not going to share any information on what that trick was, but you are guaranteed to be impressed by it. The stars of the show, Zeb Powell, Rob Roethler, and those aforementioned, had a quick Q&A after the video, before everyone retreated to the rooftop for some music and yet again, more free Fat Tire beer.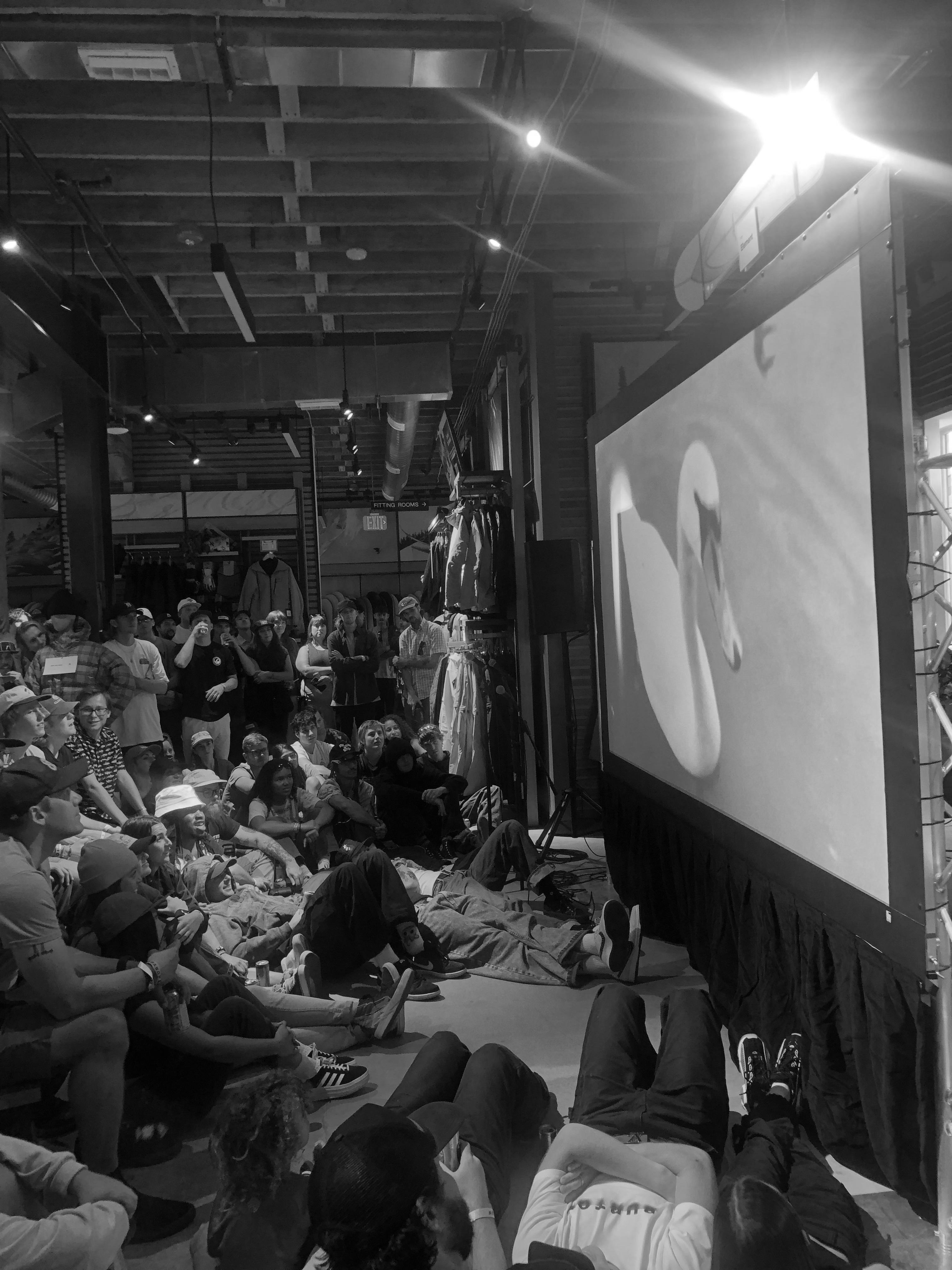 Personally, the free drink wristband was a blessing and a curse. Shoutout to Skullcandy for keeping my hangover alive the entire weekend. Sure, I didn't have to keep going back to the bar, but let's be real. If you offer me unlimited adult beverages and limited responsibility my self control is going to run rampant. That said, the social environment cultivated a space to catch up with old friends, as well as meet a lot of new ones. It was a unique experience to have such a vast collection of snowboarders all here in Denver after what has been a drought of such events.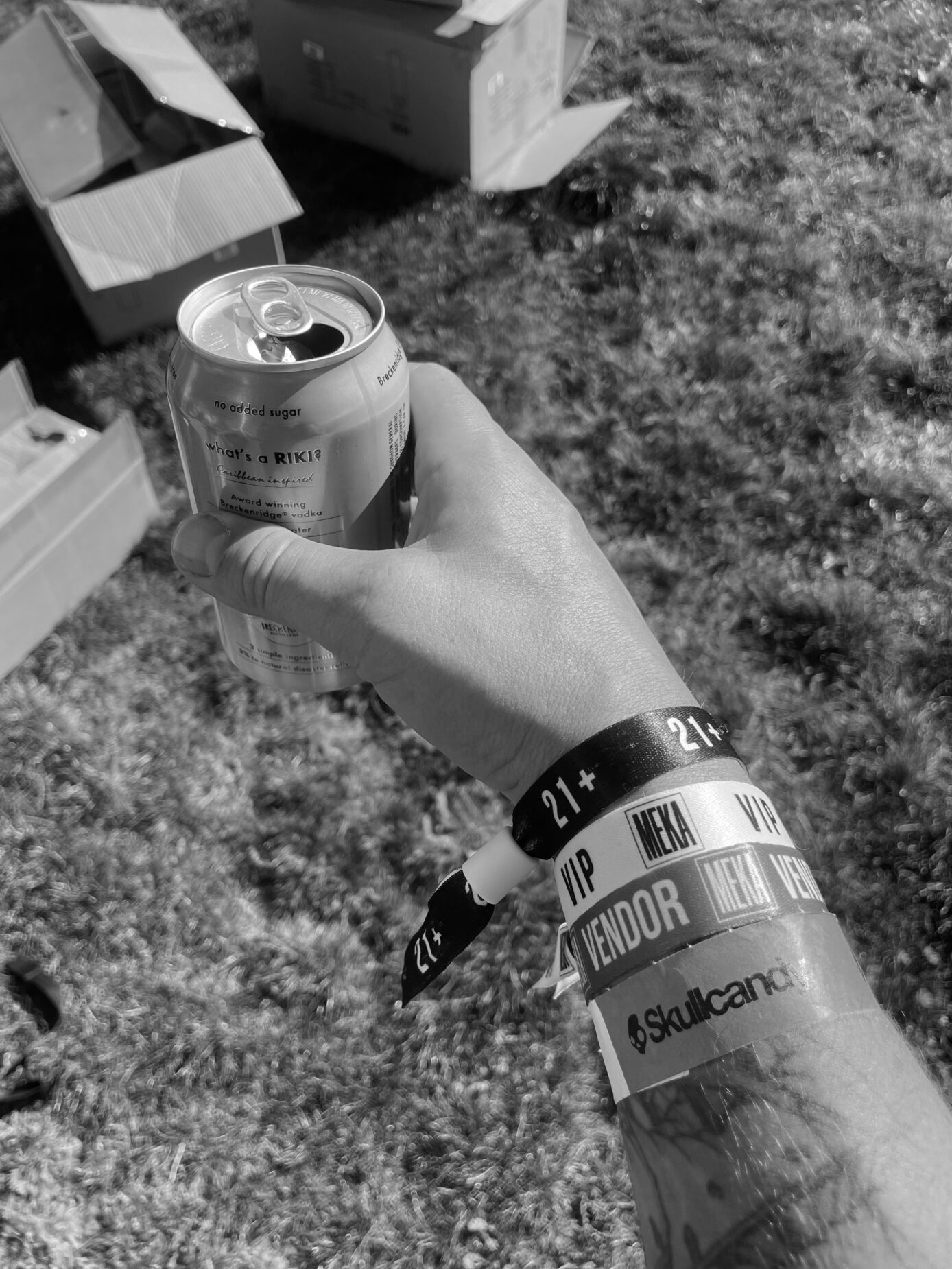 Saturday provided a day jam packed with action. It started with the pro rail jam, with standouts such as Pat Fava, Rob Roethler, Cooper Whittier, Kaleah Opal, and so many more. The shredding was nonstop but ultimately Mike Liddle took home the win for the men, and Veda Hallen for the women. To be frank, I was more worried about the Torment booth, which you couldn't see the rail jam from, so I missed quite a bit of the action. When the heat got unbearable, I found my way towards the bottom of the rail jam set up, to cool my feet in the snowmelt runoff. Don't be weird about it though, this time I was wearing crocs with no socks, so it was actually legit. Every time I made it over there I'd catch a little bit of action, all while lowering my core temp via the holes in my bright red crocs.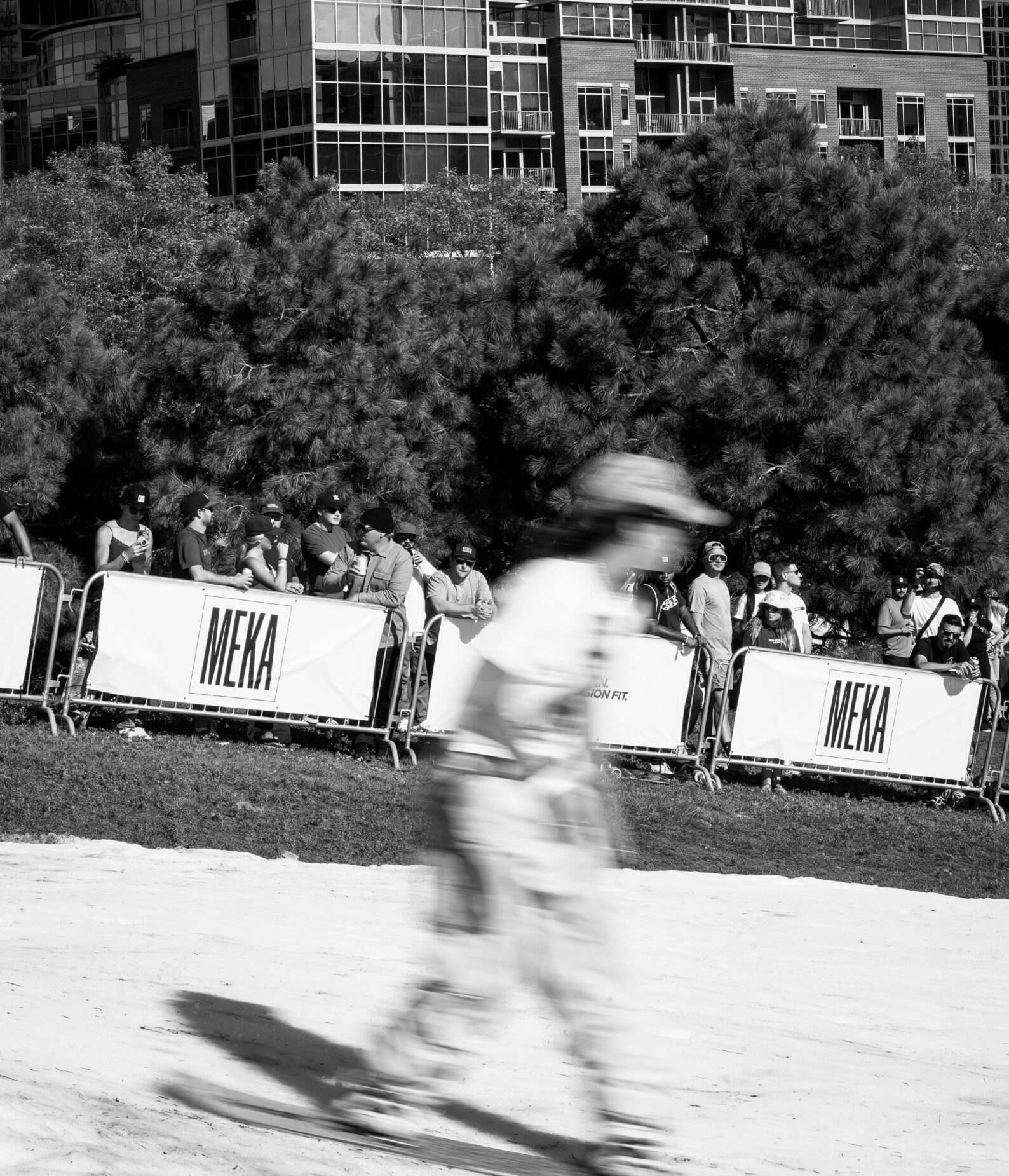 Saturday evening we shut down the booth, and headed towards the big screen where Meka premiered Ride Snowboards' Rated R and Quiksilver's Sequencer. I found myself in a canned cocktail induced stupor, letting the power of the elixir skew my perception, but not my mood. I began to have a philosophical and existential conversation with a few snowboarders I have looked up to, which yeah, a couple drunk dudes talking about snowboarding seems incredibly annoying, I get it. To be completely frank that wasn't even the first time that had happened this weekend if you can believe that. Anyways, a certain French-Canadian snowboarder explained to me rationally that my personal perception and ideals of snowboarding aren't what drive the community and the industry. Everyone can be invested into snowboarding for their own reasons, and choose to pursue it however they wish. That's the best thing about snowboarding, there truly is no right or wrong way to do it, or to follow it. Sometimes you need to go stand in an ice cold puddle of rail jam runoff in your crocs and cool the fuck down. Snowboarding is just another activity that brings people happiness. While this wasn't exactly brand new information to me, it's so easy to get caught up in the, "I'm a fan of the sickest stuff in snowboarding, so therefore I am right and care more than most other people," rhetoric. I do want to emphasize that I believe there must be people that do what they can to preserve the culture, but you have to do that without comprising the opinions of others that differ from yours.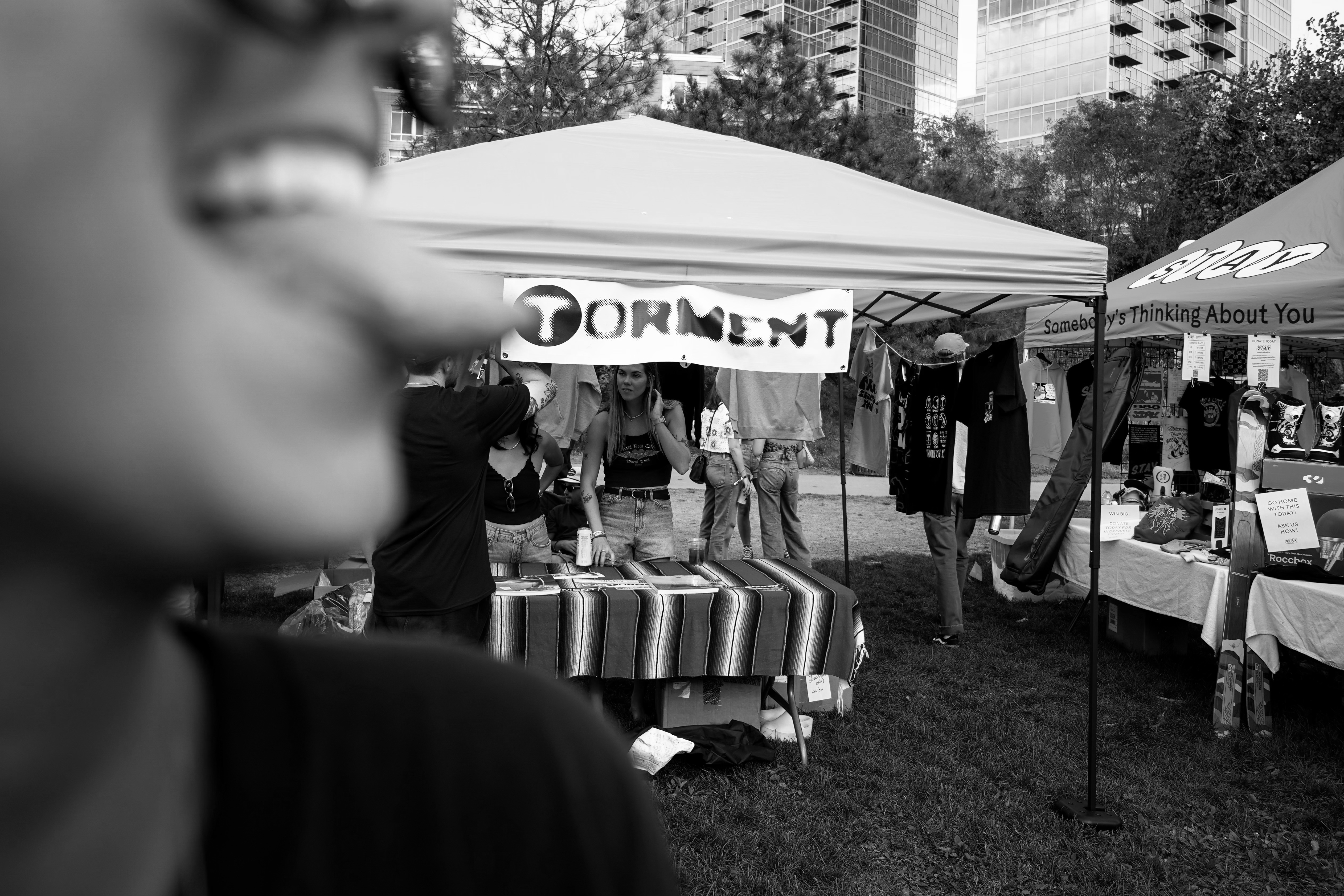 Meka allowed a vast amount of snowboarders to come together, and share one thing: their love for snowboarding. When it comes down to it, that's the bottom line. It's not limited to snowboarding either, that notion of understanding. Any topic can be polarizing and it only gains momentum or effectiveness in your reality if you choose to let it be your only truth. Crazy how sitting on a hillside around 9:30pm at a snowboard festival called Meka with a group of people I had spent either very little or no time with before, allowed me the opportunity to see a new perspective.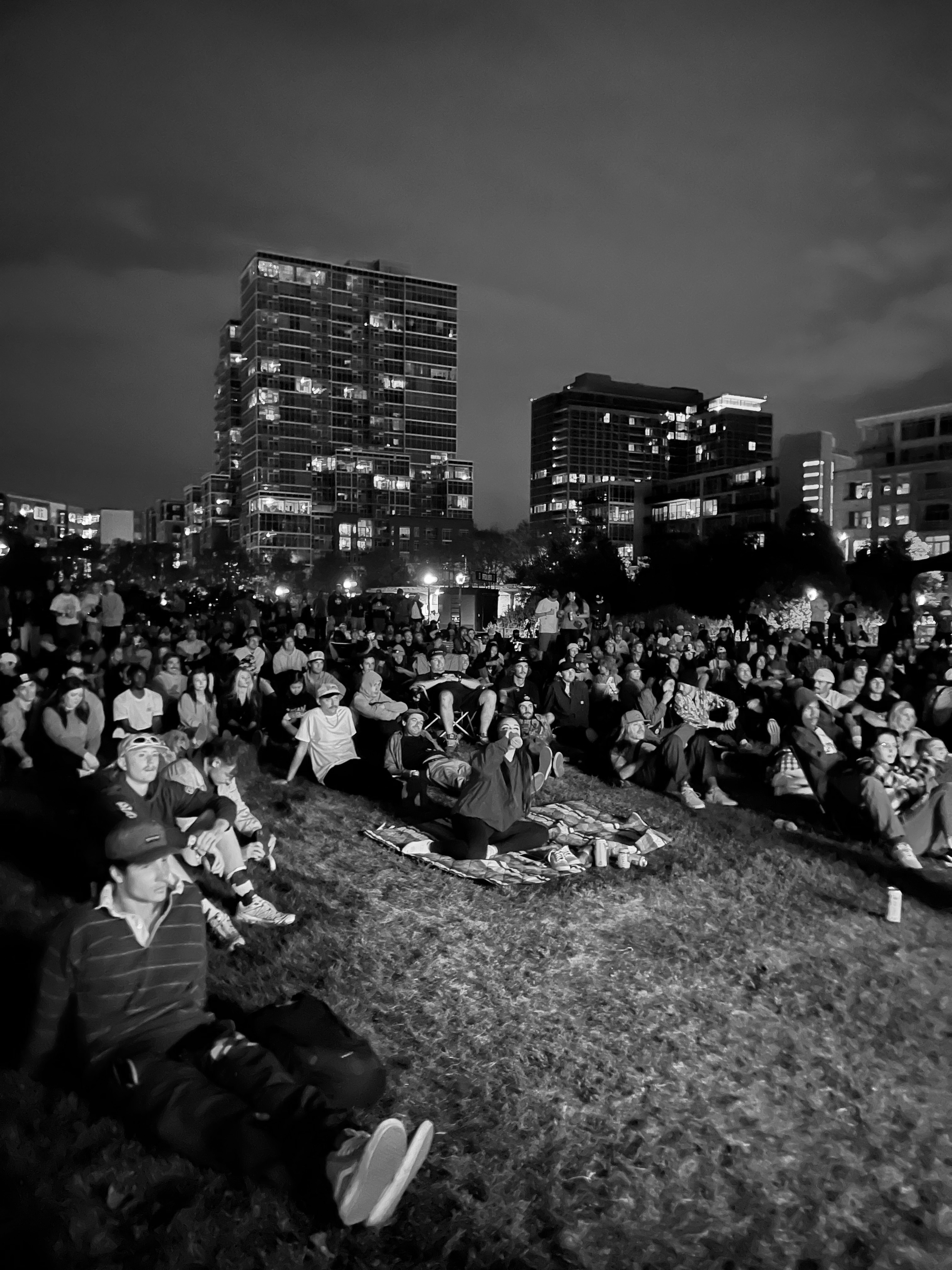 Philosophical breakthroughs aside, Meka held events for everyone, in every facet of snowboarding. In fact, it varied so widely that one could pick and choose the events or videos they were interested in, and play a real life version of a snowboarding "choose your own adventure" book. I attended quite a few events, and still couldn't do it all. This was an encompassing weekend for snowboarding. The Denver snowboarding scene has suffered in the past few years and Meka seemed to go very well from my point of view. I'm thankful to Mike LeBlanc and Meka for bringing something good for snowboarding back to my hometown. It was a community building experience, and I'm grateful to have been allowed to participate.