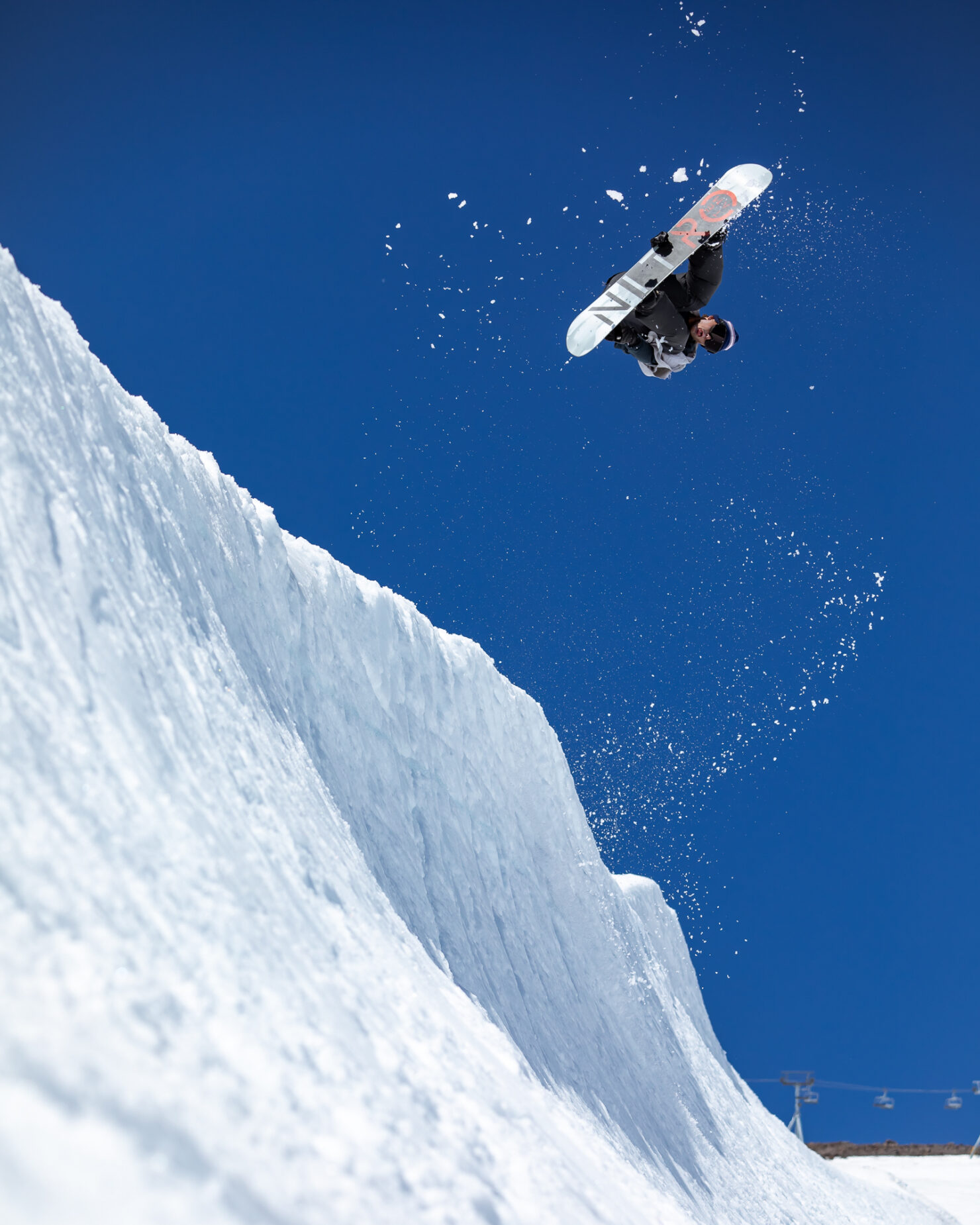 "I'll preface this by saying that I was born in 1999 and lived in Montana for the first 13 years of my life, in a small town with little to no snowboard culture. Because of this I didn't know a lot of snowboard videos that many consider to be the most iconic videos of all time (I hadn't even heard of Robot Food until I was probably 15). The videos I am going to mention here are not the cult classics that you maybe expect. These are not necessarily the most groundbreaking video parts ever, or even what I consider to be the best. These were the videos I'd watch growing up and these 5 parts had the biggest impact on me as a snowboarder." - Jared

 Kazu Kokubo – The Storming (2010)
I believe this was the first video part of Kazu's that I had ever seen. Kind of a random one but it was amazing to me. My parents had a DVD player in the back of the truck and I would watch this whole video on the way to the mountain on the weekends. The front 10 at the end had me fucked up for a long time. It was also filmed during an Olympic year for Kazu, specifically the one where he was being criticized by the Japanese media for sagging his pants.
Jake Blauvelt – Naturally (2012)
The approach that Jake takes to this part is game changing for me. No massive cheese wedges, no clapped out features.  He spends more time strapped into his snowboard than most backcountry riders. He isn't spending his days looking for the most picturesque jump spot he can find, and he sure as shit ain't spending them building wedges. His approach is pure and (for me at least) much more impressive than the biggest trick on the biggest jump. I wish could see what Jake sees.
Keegan Valaika – Eversince (2015)
My favorite example of a well-rounded video part. Normally, with a part that has it all, there is a sacrifice in the riding somewhere, but not with Keegan. Street footage was progressive, backcountry footage was timeless, and the kits were on point. This part made me want to go snowboard.
Gigi Ruf – 9191 (2010)
I had a hardcopy of this video when I was younger, I watched it several times, but really overlooked it until I was probably 16 or so. Then it really hit me. Not only is the riding unbelievable, but the volume of it as well. A true classic in my eyes, this video gives you that feeling that I think everyone wants their video to have.
Travis Rice – Thats It Thats All (2008)
Maybe I'll catch flack for this one but I don't give a damn. I was 9 years old when it came out and I've had to have watched it over 100 times since. Travis' footage in it is pretty much untouchable to this day. I'm convinced that no one has worked harder on a project than him. This movie honestly changed everything for me, and after watching it is when I decided I wanted to be a pro snowboarder. Thanks Travis.
Honorable mention
Danimals – Videogracias (2015)
This was at a time when I wasn't that into street snowboarding, but I was really into skateboarding. His spot and trick selection was reminiscent of the skating I was into in the best possible way. The song too, it was perfect, really fired my ass up.