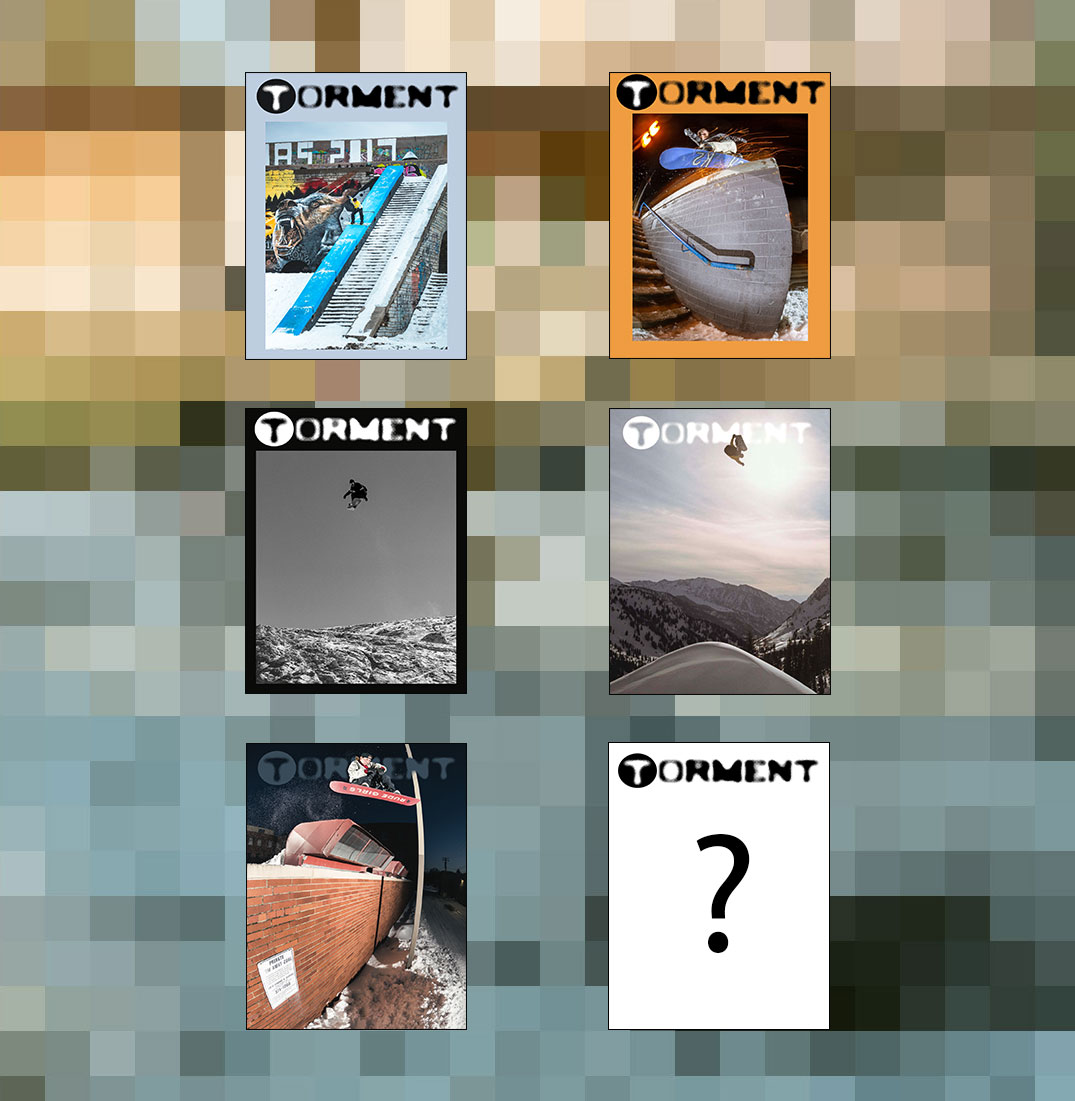 Six years ago, we started calling this annual coffee table book a magazine, and haven't looked back since.
All things considered, six years is a long time. At 6 years old, humans hit some important milestones. Learning, thinking, and problem-solving tend to develop, and your child should be able to count to 15. While our magazine remains mute, we still have some important goals to celebrate. More than half a decade has passed since we've gone to print here at Torment, and in honor of our sixth issue hitting the shelves in just a few months, we're offering The Torment Subscription.
If you're tired of getting the old tenant's Men's Health subscription on your doorstep, freshen up your mailbox with The Torment Subscription. No need to worry about checkout totals anymore...moving forward, every Issue of Torment will just show up. Set it and forget it—life is all about the little surprises that arrive every November. Your future self will thank you.  

What you'll get: 
- Issue SIX
- The next issue at your doorstep every November
- First 100 subscribers get a 15% off code to the Torment Shop
- Access to content via our subscriber-only email list
- One of a kind subscription bumper sticker 
- Discounted shipping 
- The honor of knowing you support Torment Mag
- The prestige of being the only friend in your group to subscribe
- Impressing all your friends
- You know how hard it is to run a mag in this economy?