A lot goes into a video project, especially when there aren't extra hands to help out. Finding spots, setting them up, filming—the lists goes on for the factors that take a toll when you're by yourself. Definitely daunting, but Jake Aaronson, the man behind Bumfuccs, has been doing it all (plus running sunglass company) by himself for years now.
This past winter, Jake continued the DIY journey through the East Coast, hitting solo spots in New York, Mass, Vermont, New Hampshire, and Maine. Just one camera, one battery, a tripod, 3 shovels, and a drop in ramp. That takes a certain level of dedication, so we chatted with the Massachusetts native to better understand the meaning behind his name and his snowboarding.
Starring: Jake Aaronson
Directed, Filmed, and Edited by: Jake Aaronson

Who are you? And where are you from?
I'm Jake Aaronson, (east.bumfucc) and I was born in Needham, Massachusetts.
We noticed your mailing address was in Flushing, what brought you to NY?
Yup! I moved into my girlfriend's apartment, right next to Flushing Meadows Corona Park 2 years ago and I've been loving it here.
How did the name "Bumfucc" come about?
The origin of Bumfuccs began as East.Bumfucc, my Insta handle. Its purpose was to promote shock value, and to make heads turn up in management at a resort I used to be heavily tied to. It kind of just made sense at the time, and be that I'm from the east coast too, it's a commonly used term. I was also living east of the Cascades, "Eastbumfuck Nowhere".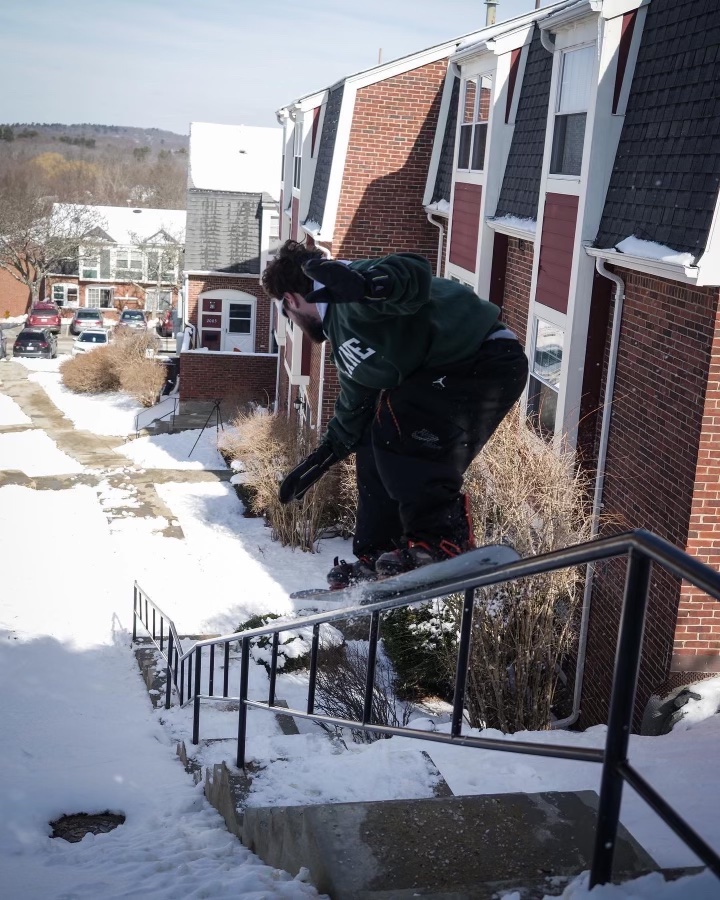 What made you decide to shift towards becoming yourself more of a brand entity?
It's hard to make a living through snowboarding alone; everyone knows that. And with the incredibly high price of making a project, it's almost impossible to pay out of pocket. So, in order to finance my projects, I started up Bumfuccs Shades and my Patreon Account (EAST BUM FUCC) for early access to raw files and exclusive content. If you want to help support my endeavors, check out my Patreon for access to my newest products and videos.
Why did you film alone?
Honestly, I wanted this project to be made and filmed a certain way, and it's too expensive to hire a filmer. I made a similar project in the past, where I filmed myself and my DIY creations (Resort Banned). So I thought, why not try the same in the streets. I'm super proud with how this project turned out, and I hope I'll be able to make something similar in the future.
Were there any scary moments while filming by yourself?
Most spots are scary on the first attempt, however, there were a few times where I really scared myself. Those clips ended up getting scrapped though because they weren't makes.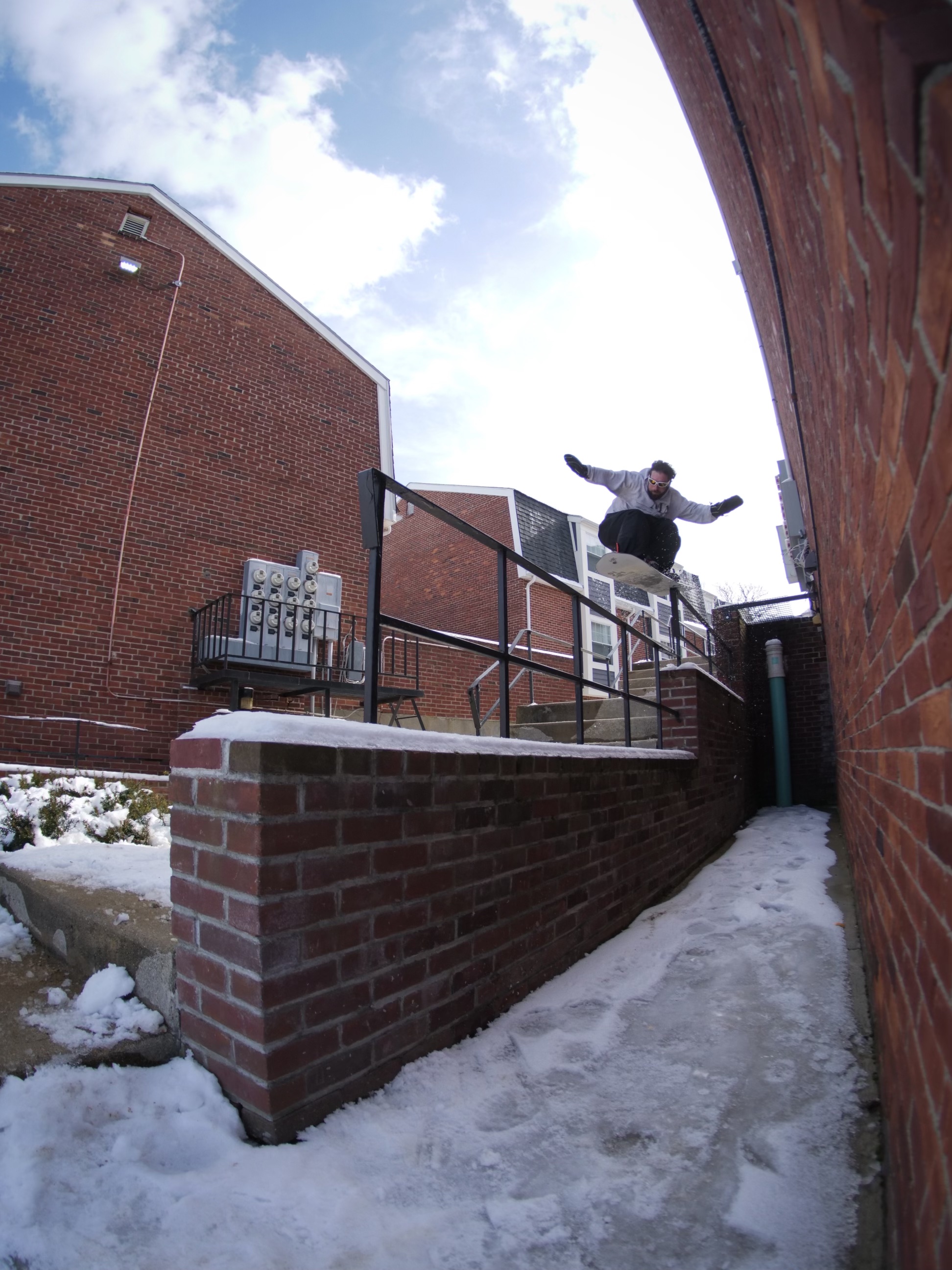 How does your approach to spots change given no one is there to help? 
It's a lot more relaxed, I have no pressure, and since no one helped me build the spot, I feel less bad if I'm just like, 'yeah, fuck this, I'm out." 
My approach to finding spots is based on  what's available depending of the snow. Different snow levels create different spots, and I am always scoping even if I've been there before.
Have you ever tried to film with a crew? 
I've always moved around a lot, so finding a consistent crew is somewhat difficult. I have filmed with crews in the past, and I have created a few of my own videos with the homies out in Washington state. Shoutout Ryan Finder, Austin Vizz, Andrey Trofimov, Justin Pope and Riley Richardson. (EastBumFucc Shithole, Signal Dèrive, FuccVizz, and Wyld Instinct)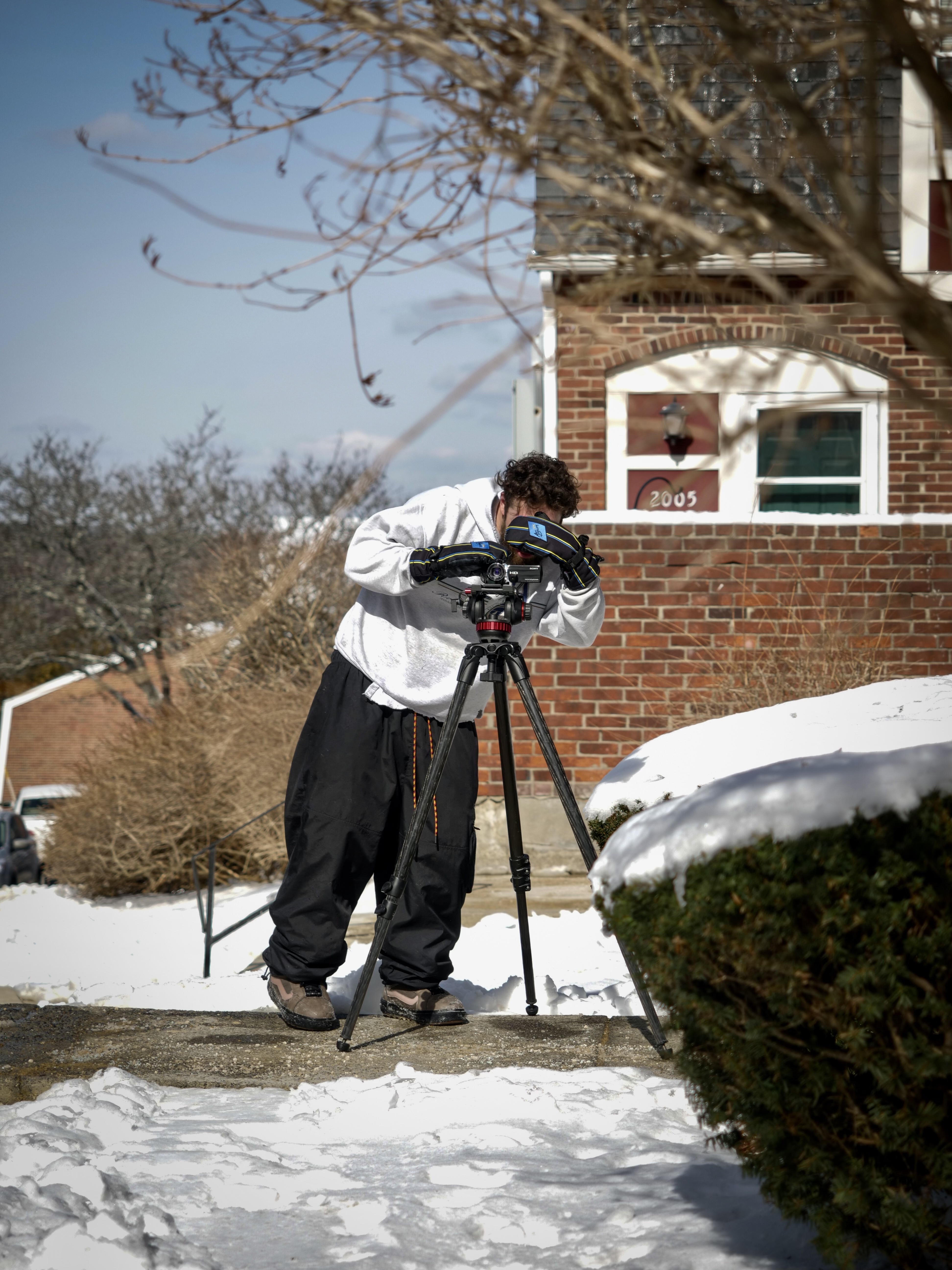 Do you receive much support from snowboard brands?
Nope. I've had to make it my own way. It's hard to ask for money in this industry, and a lot of people deserve it. We are all just living the pipe dream. I'm hoping there's an opportunity for individuals like myself to make something out of it.
What inspires you in snowboarding?
A good session on a rope tow with the homies, traveling to new places for streets/backcountry, stuff I see on social media, and also, seeing myself do things I like gets me hyped too. 
What would you do for money if sunglasses became illegal tomorrow?
I think I would get my shit into the black market. I got connects, east and west coast...