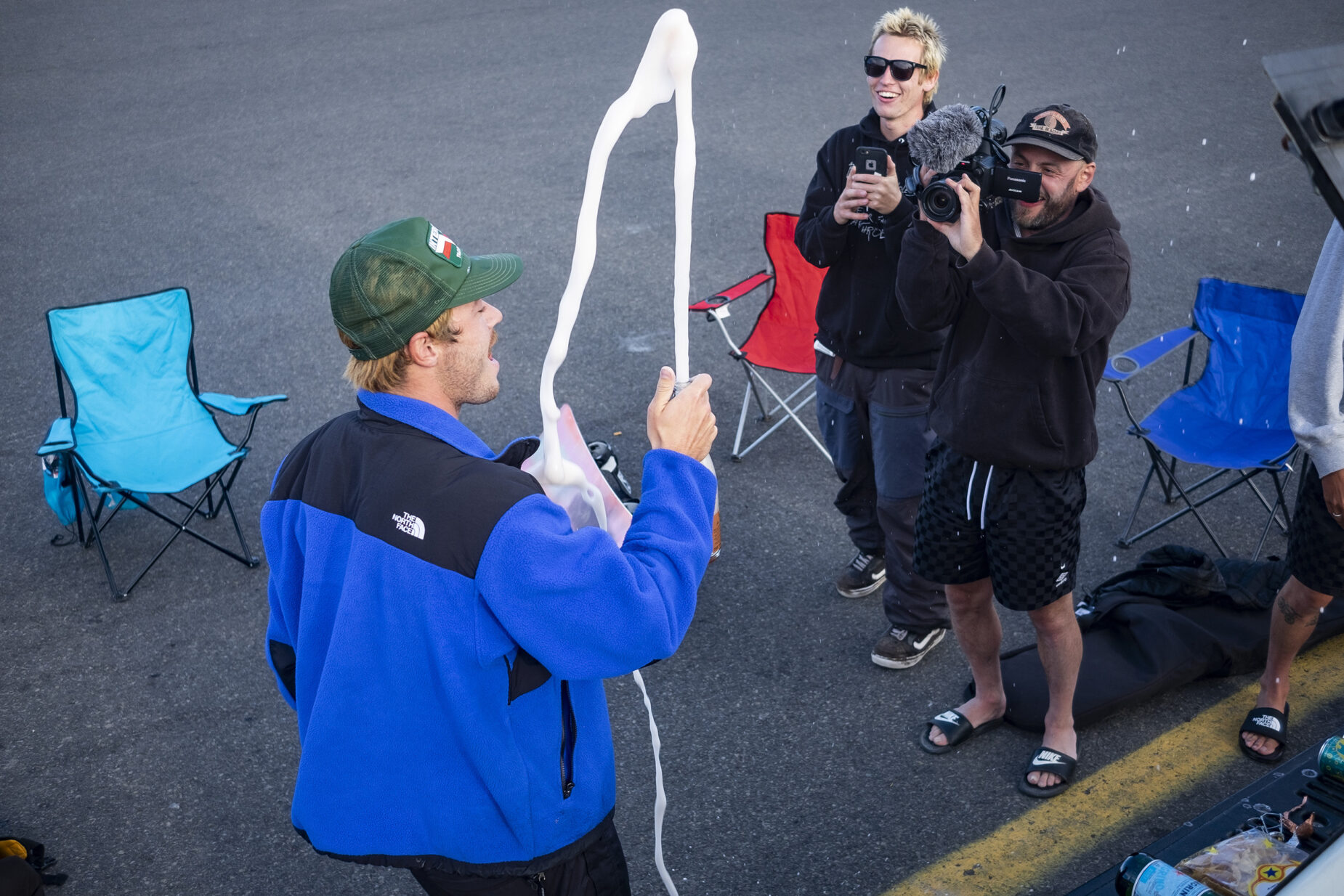 The North Face team has had a standout season. Cole Navin's shots in living room initiated this thought, Blake Paul's showing at the Natural Selection Tour kept the ball rolling, and then Jess Kimura's award winning film, Learning to Drown, gave us this lasting impression. Then, as if we needed any more reasoning, Schubert's standout shots in Good Sport ingrained this reality in our memory indefinitely. The notion that The North Face has a stacked team is objective—hell, everyone and their mother wants to associate with them.
Well, lucky for you, The North Face is providing the opportunity to not only join the team with a 2-year contract, but also reap the benefits of athlete mentorship, educational sessions, and potential collaboration opportunities. There's no better time to join forces with The North Face, and this is the perfect opportunity.
Read more about the opportunity below.
We are searching for athletes that reflect the future of exploration.
Reach the next level of your sport in our Athlete Development Program, created to accelerate your potential. From mentorship with team athletes to educational sessions and collaboration opportunities with The North Face, our goal is to give you the resources to amplify your talent.
What to expect.
We're offering 15-20 emerging athletes the opportunity to earn a 2-year athlete contract* which includes financial and product assistance.
During the contract term, you will participate in a 3-month development onboarding experience, 9 months of mentorship with a current team athlete, educational sessions and the potential for additional collaboration opportunities with The North Face. Our goal is to offer resources for athletic, social and personal growth.
Selection process.
All applications will be reviewed by a selection committee within The North Face and in partnership with an external advisory panel of athletes, community members and educators. Selection will take place through Spring 2022. All applicants will be notified upon selection.
Advisory panel.
Meet the Panel: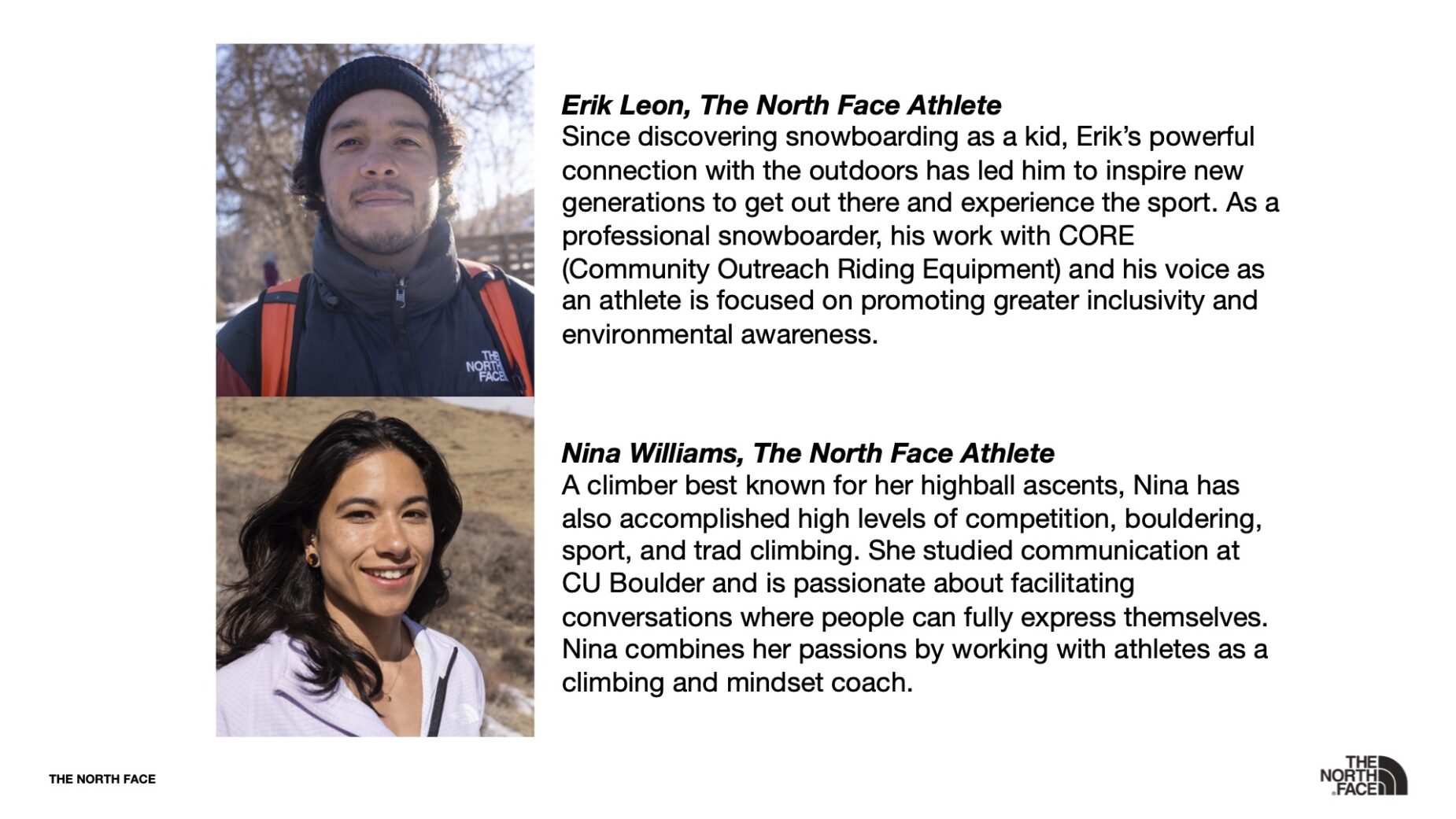 Who can apply?
We are looking for driven athletes who are passionate about reaching the next level of their sport. This sense of passion should also inform their desire to reflect a more inclusive outdoor community. With that goal in mind, we encourage athletes from communities that are historically excluded or marginalized to apply.
Accepted athletes in the program will be expected to actively practice one of The North Face's focus sport areas—climbing, skiing, snowboarding, trail running and/or alpinism— and represent the brand via community and social engagement.
*Applicants must be 16 years of age or older and based in the United States to apply.
*Applicants are expected to be interested in full 2-year commitment. All contracts are at-will and based on participants continued interest.