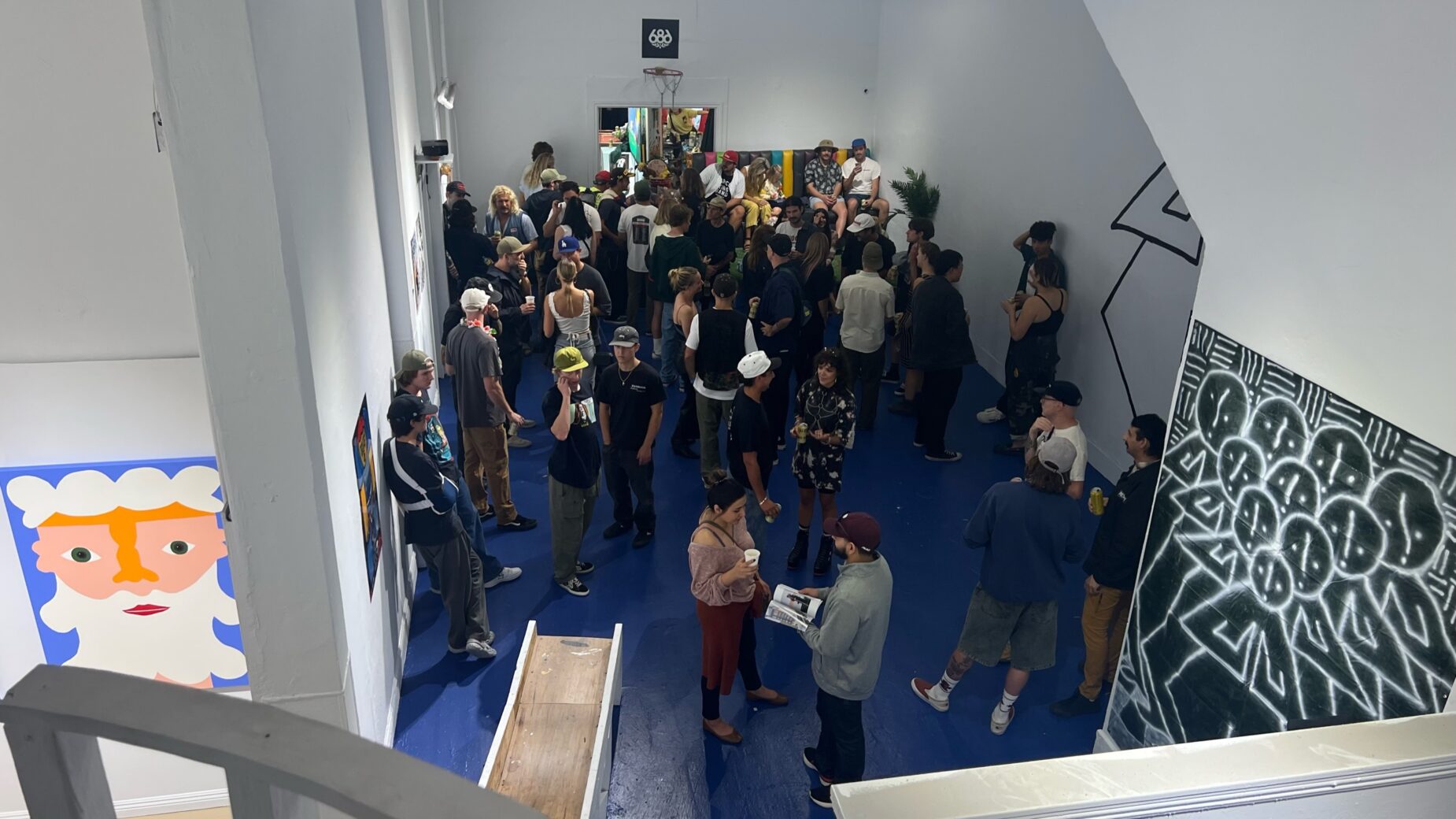 "I Wont Be Long" World Premiere
Shit Art Club, Los Angeles, CA

As you already know, it's that time of year. The snowboard video premiere season has officially begun and its inaugural West Coast kick-off was this past Friday in Los Angeles with Forest Bailey's, I WON'T BE LONG, presented by 686. Located in downtown LA, adjacent to skid row, the Shit Art Club provided a perfect venue to display some artwork, highlight the new Dojo line, and bring friends together—both old and new—to come see Forest's latest offering.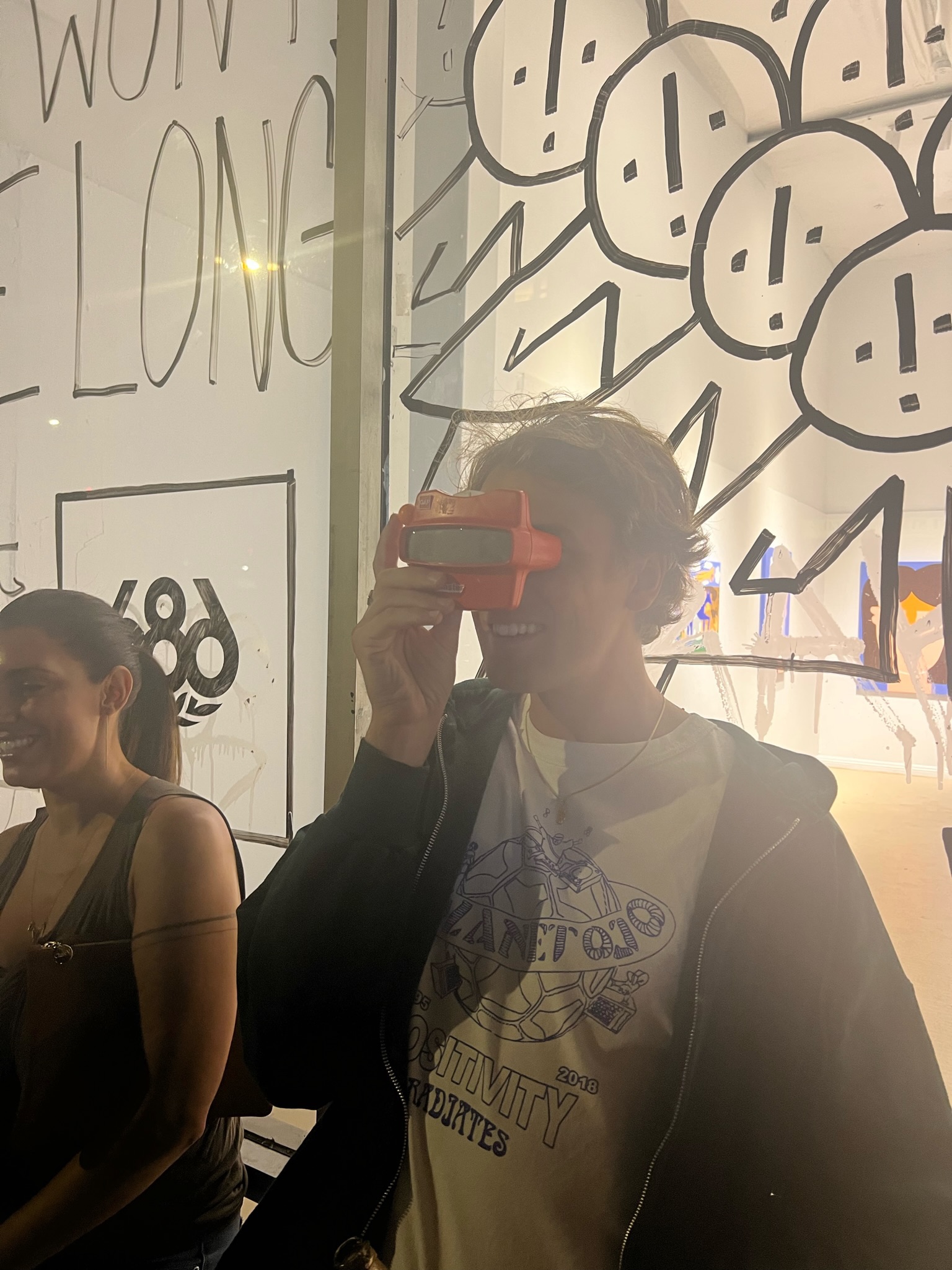 Typically, snowboard premieres in Southern California are not super dope, so I was really hyped to attend a more intimate and laid back one like this as my first foray into event season. The turnout was better than expected, including people from all walks of life. A healthy dose of art fans, snowboard fans, pros, ex-pro's, industry, pro skateboarders, and beautiful people who just wanted to party all made their way in and around the building.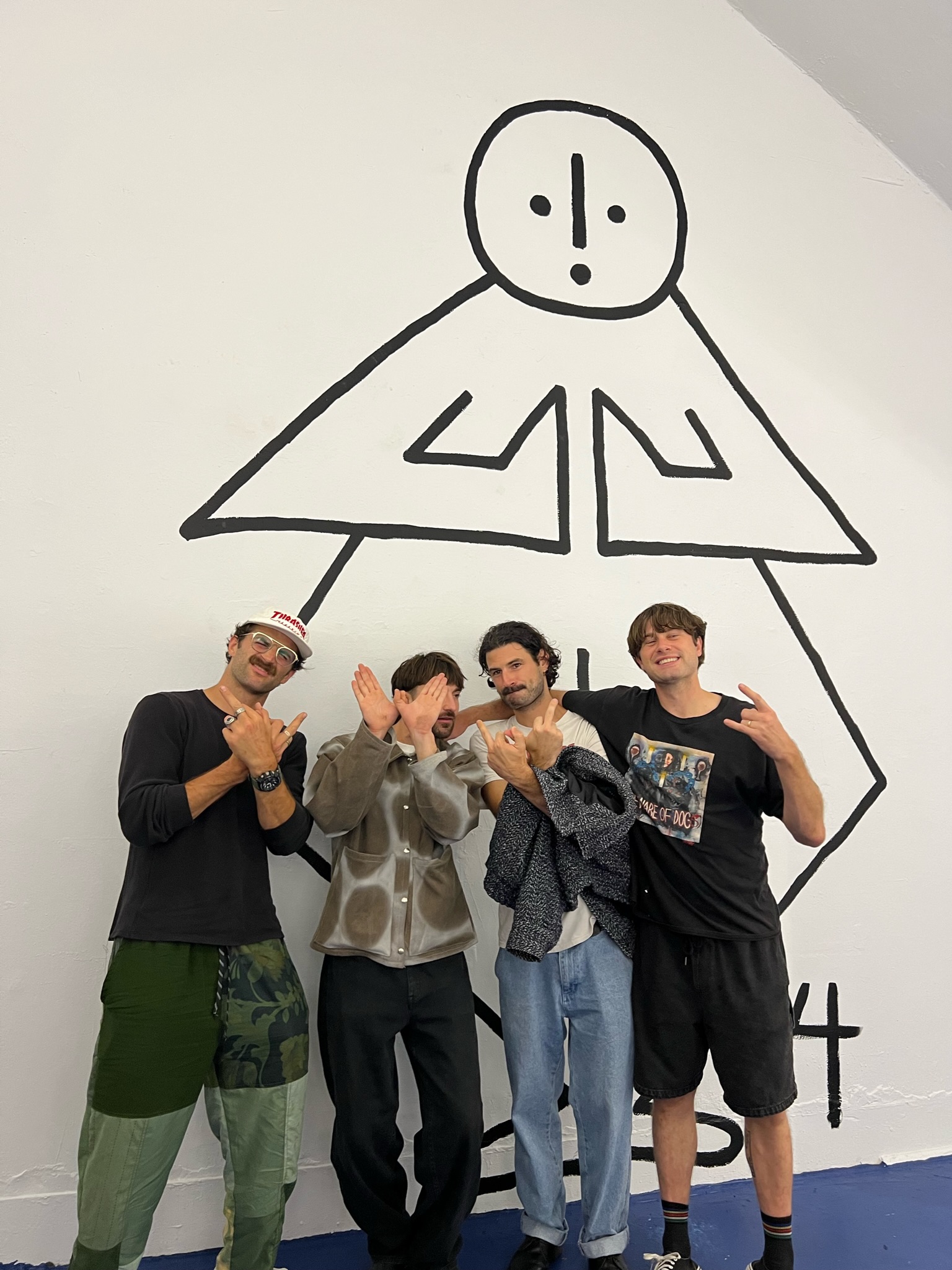 The Shit Art Club is essentially two small rooms with a big slide (yes, an actual slide) in the middle, connected to a much larger space for the bar and hanging. About ten pieces of Forest's art were on display along with the Dojo collection that he designed. Presentation wise, it was clean and complementary. My personal favorite painting on display was of four devils dancing and jumping in a circle and holding hands. Four devils, 4-est, Forest..I don't know if there's a connection there? Maybe I'm reaching.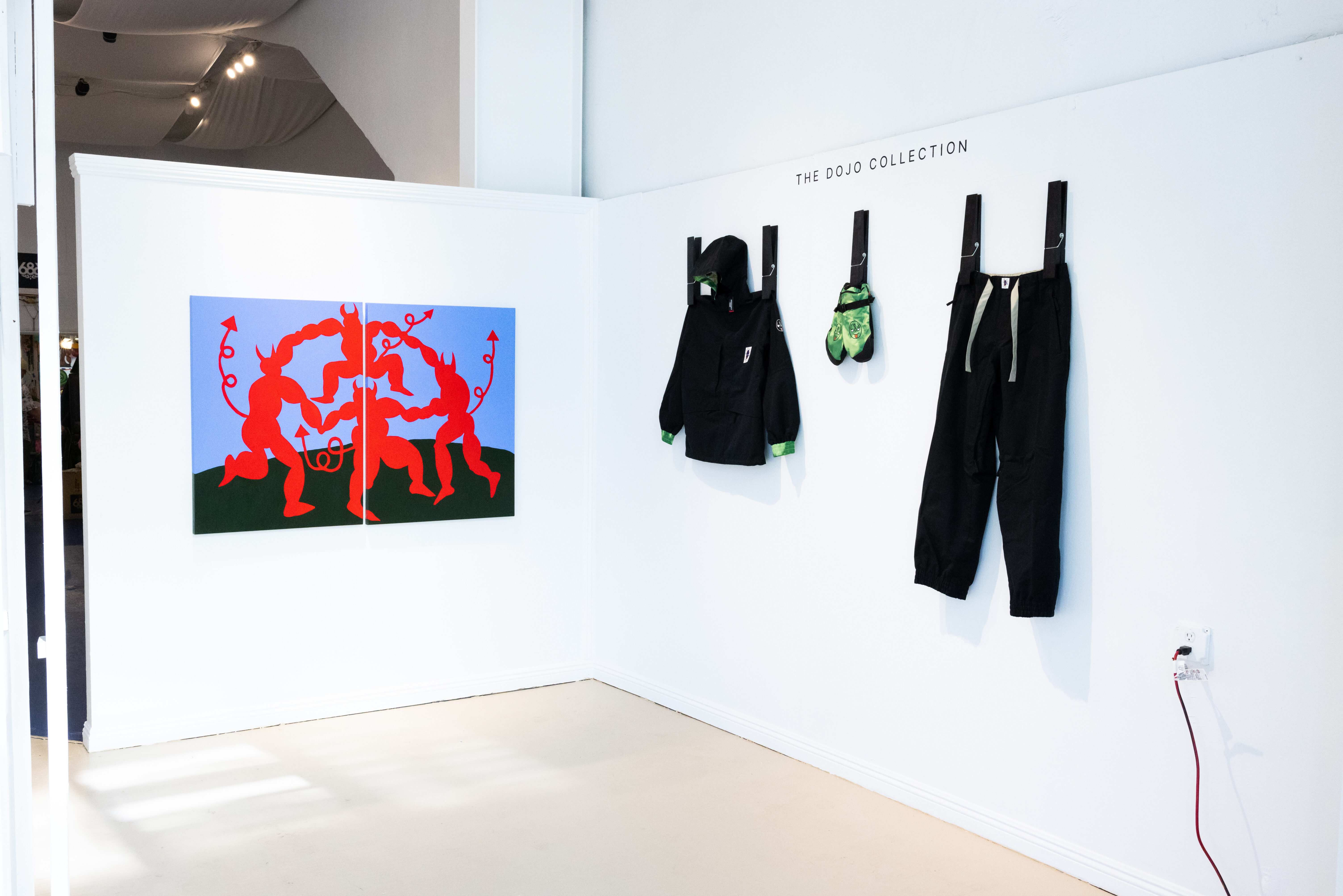 Just to name drop a bit we saw some current pros like Blake Paul and Riley Nickerson, aspiring pro Hiro Sun, and some notable ex-pros, Forrest Burki and Matty Ryan. On the Industry side, we saw the one and only Pat McCarthy aka SARGE, Brent Sandor, Rachel Leadholm, Ikayla, Masa Sun of Frog/Palace store, and triple OG snow TM Jon Francis. Pro skaters Zach Allen, T-Funk, Pedro Delfino, Tyson Peterson, and Manchild were spotted in attendance which was pretty cool too. A definite highlight of the night was T-Funk dropping in on the slide, narrowly missing the bar and crowd. 
A lot of art gazing, beverage enjoyment, and meaningful conversations took place until the culmination of the night: Forest's video. Forest gave an almost too modest introduction and then cheers were cheered, and yells were yelled. The entire six minutes and 30 seconds was a treat for the eyes and ears. Parrish Isaacs, Tobbe Tiasanen, and Jon Stark slaughtered it behind their lenses and Forest more than kept up his end with an unwavering display of technical and stylish board mastery. Banger front lead/follow cam action, tasteful lines, and, of course, creative and intentional spot and trick selection is what you can count on seeing when the video drops.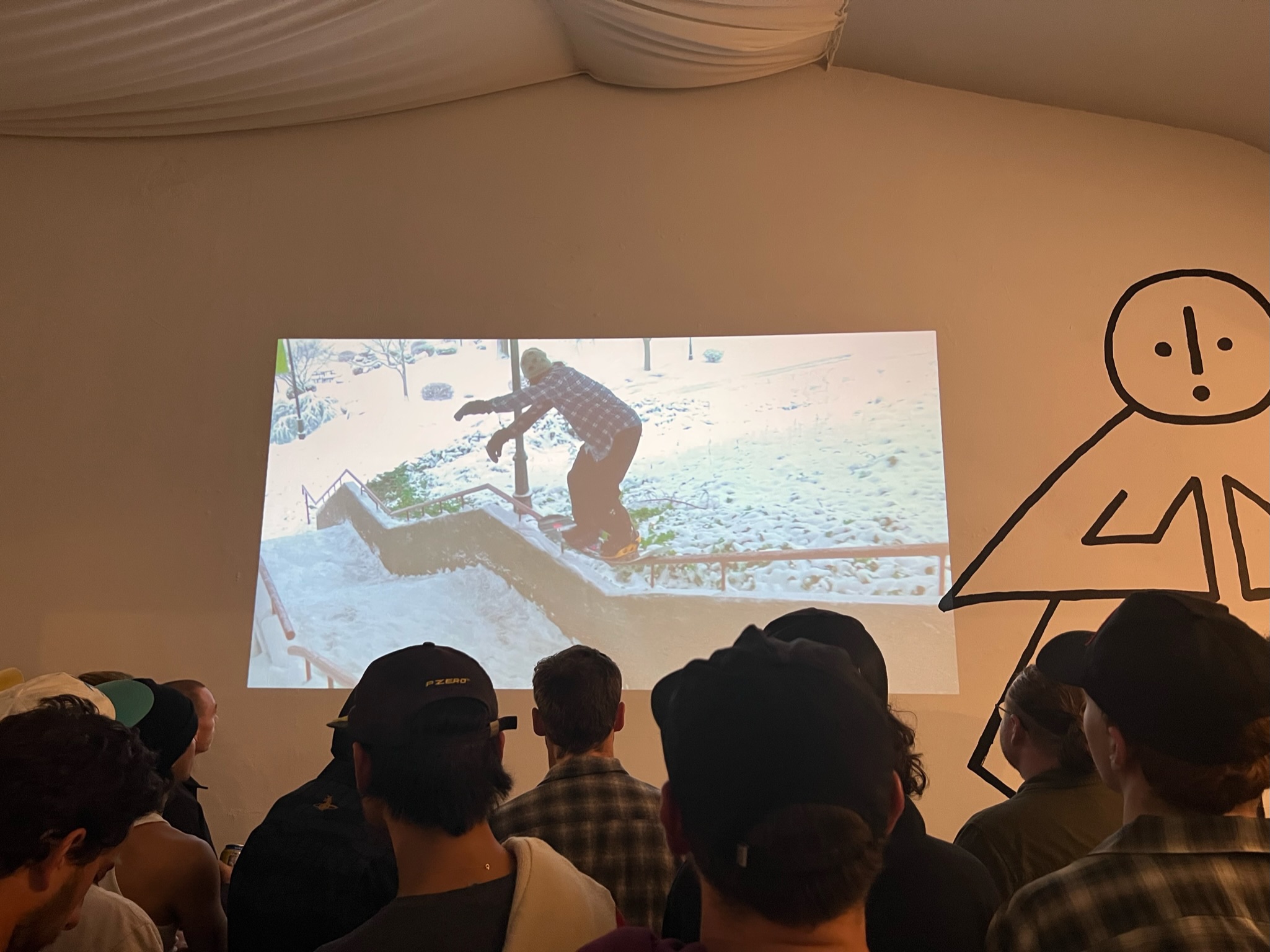 The footage was compiled over the course of three trips last winter and a handful of pow days at Mt Baker. The bulk of the clips came early from a fluke storm in Seattle, Washington that lasted ten days, a short trip to Pittsburgh, Pennsylvania with the Bookclub crew, and eventually Helsinki, Finland with the WOP homies. Forest spent the last three weeks leading up to the show creating the artwork while Jon Stark chopped up the footy and blessed us with another beautifully crafted piece.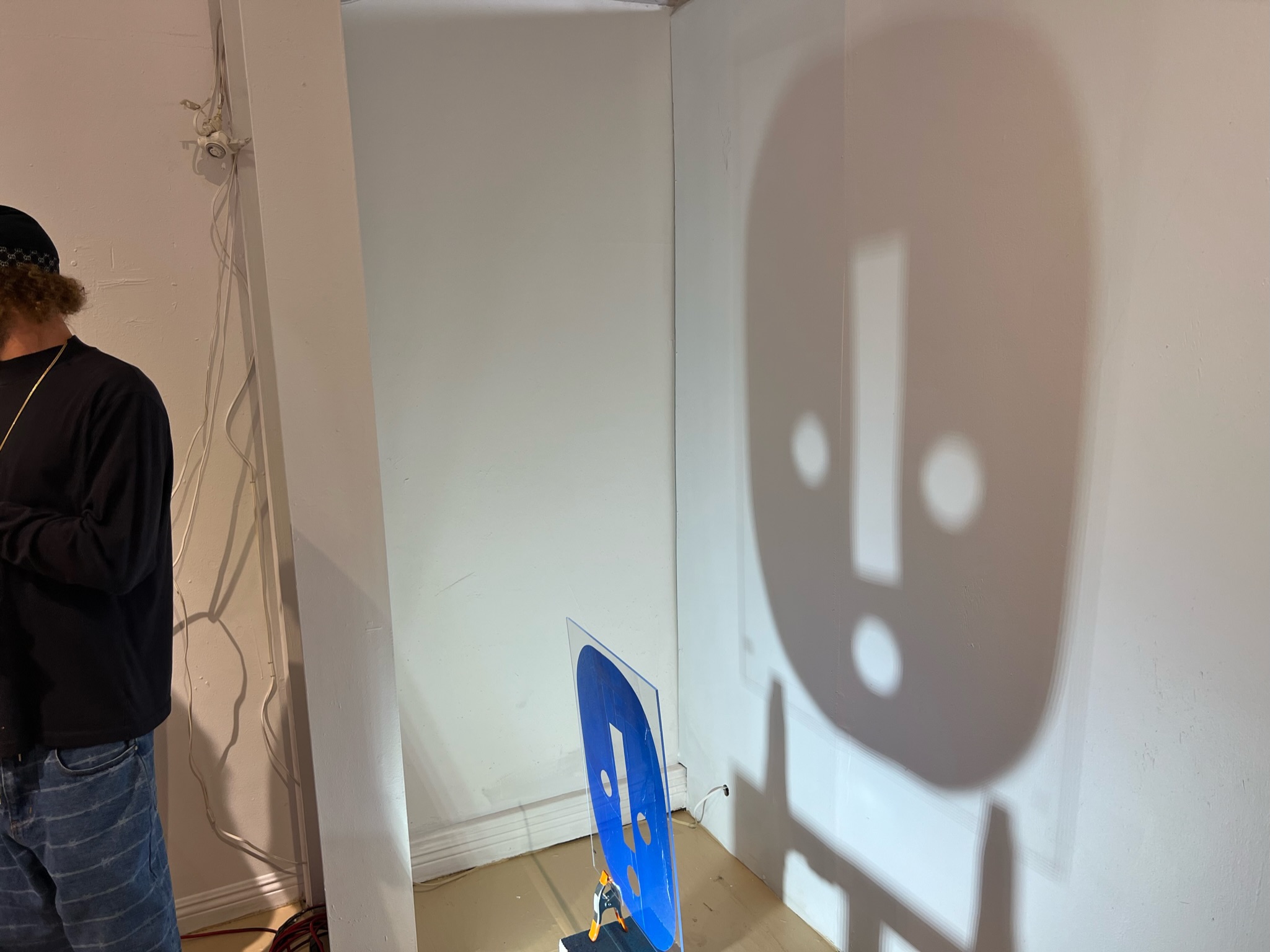 After the party was the after party. A handful of us hopped in Ubers and made an appearance at a place called Zebulon. It housed a crowded bar, huge outdoor space, and a packed dance floor with a projector playing a loop of rabbits eating things. We celebrated Forest's achievements as they were meant to be and capped the evening off with bacon wrapped hotdogs, covered in nacho cheese, guacamole, and everything else you can imagine.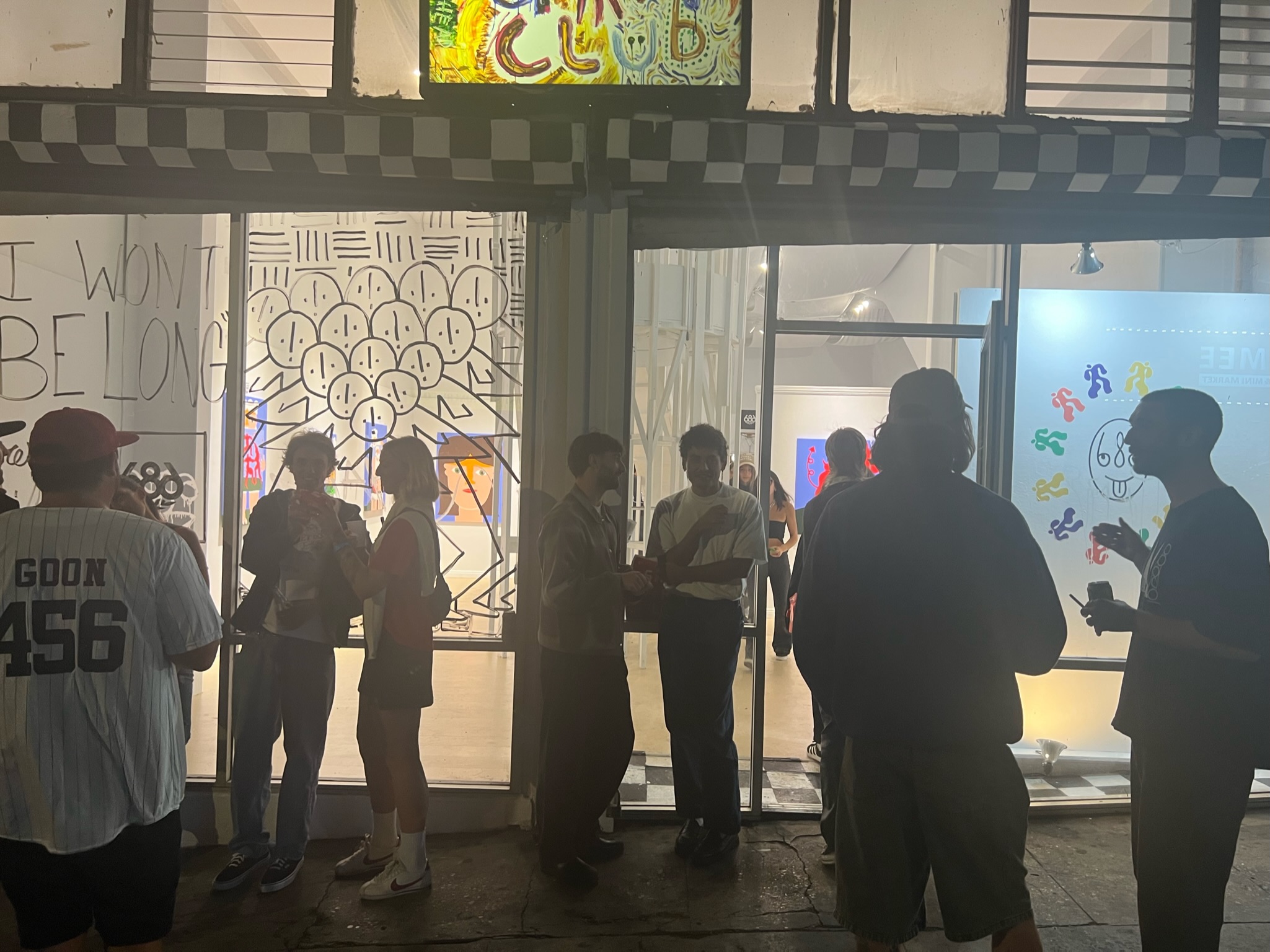 There's a lot to be said for the way that snowboard videos have had to adapt over the last decade. With shorter form, brand based projects and solo video parts becoming the norm, it's always interesting to see how certain riders navigate the landscape. Between FS/BS, Quiet, and now, I WON'T BELONG, I'd dare to say that Forest, along with his creative counterparts, has made some of the most consistently memorable solo online performances of anybody out there. It's not an easy task to remain inspired, and sometimes it can get increasingly difficult when it's just you and a filmer. As you will see in I WON'T BE LONG, Forest is not one to shy away from a challenge and he seems to effortlessly evolve with each and every season as a pro snowboarder, artist, and overall human. 
Thanks to Forest Bailey, 686, Shit Art Club, and Torment Magazine!